First Convention Confirmed for Terre Haute
Officials in Terre Haute have announced the first convention booked for the $25 million Terre Haute Convention Center in the city's downtown. The Professional Fire Fighters Union of Indiana will host its bi-annual event at the venue in May 2023.
The four-day convention will bring up to 175 firefighters from throughout the state to the Vigo County city with about 225 hotel rooms expected to be booked for the event. The city says more than 250 visitors could ultimately visit the region, including families of the attending firefighters.
"When planning for our conventions, we pinpoint communities that have lively downtowns with entertainment, restaurants, and activities. As the convention center's construction continued to progress, our local association members advocated heavily for what Terre Haute had to offer," Thomas Hanify, president of the PFFUI said in a news release. "We are glad to have secured this as our next state-wide conference and know Terre Haute will make a great host."
The nearly 43,000-square-foot convention center is currently under construction and expected to be complete by next spring. The city says other events and conventions are being considered for when the venue opens.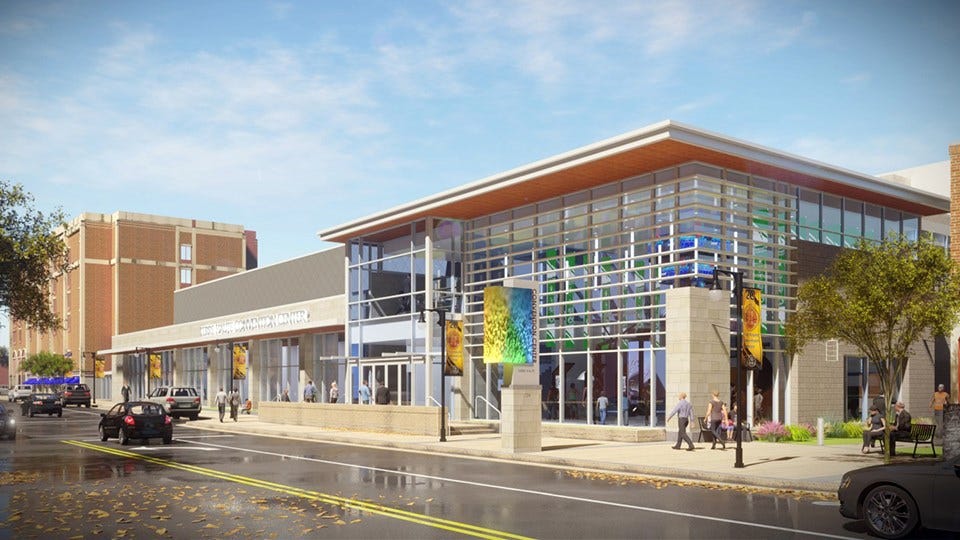 Story Continues Below