Female-Led Team Aims to Grow Women in Motorsports
A new team in the NTT INDYCAR SERIES will participate in this year's Indianapolis 500 with the goal of providing more opportunities for women in all aspects of its operation. Paretta Autosport, led by longtime motorsports executive Beth Paretta, will field a car driven by 2010 Indy 500 Rookie of the Year Simona De Silvestro, with technical support from Team Penske. The Indianapolis Motor Speedway says the team is an extension of its Race for Equality & Change initiative with INDYCAR.
During a news conference Tuesday morning, Paretta said the team will be a full program with plans to grow beyond this year's 500.
"We will strive to incorporate more women into the team," said Paretta. "I've always believed that with aptitude, interest and the right attitude, the rest can be learned. We want Paretta Autosport to be the place to welcome, train and support professional growth in all facets of the team. Eventually, we hope it'll be a team of women running the car and that can, and will inspire others to become mechanics, to become engineers, to become drivers, (and) to become team owners."
Paretta was the first female director to lead a performance brand and motorsports for an original equipment manufacturer. She previously led Street and Racing Technology for Fiat Chrysler Automobiles and in that role, she led racing programs that earned three national championships, including the NASCAR Cup Series with Team Penske.
She says the team will initially be based out of North Carolina in order to support collaboration with Team Penske.
Jimmie McMillian, chief diversity officer for INDYCAR parent Penske Entertainment Corp., says he believes Paretta Autosport will be the beginning of a pipeline of female talent for motorsports that will grow quickly.
"I think this sends a message. When we see Simona go out and try to qualify, there will be a buzz. There will be excitement that will be a part of all of us, whether you're a man or a woman, that will want her to win, that will want her to be successful because of what it represents," said McMillian.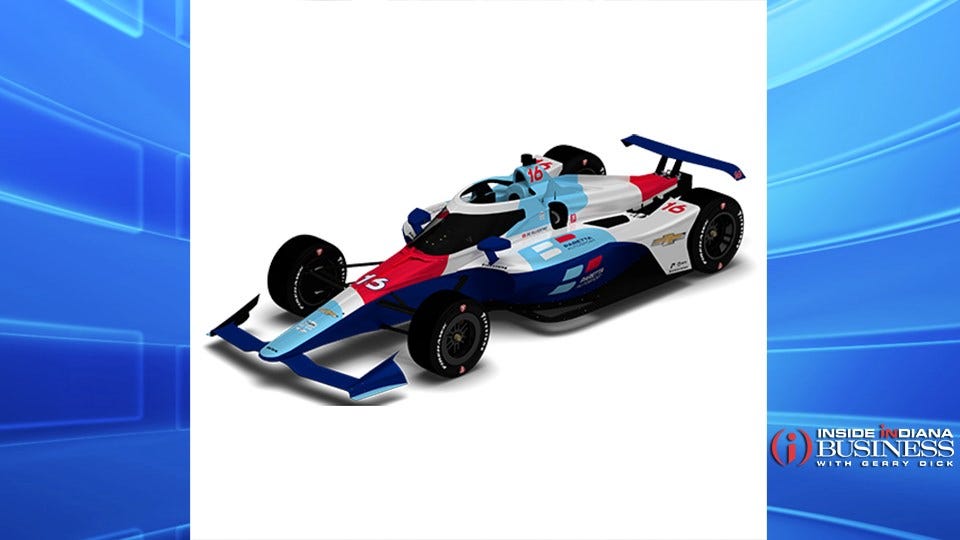 The announcement of Paretta Autosport comes just over a month after IMS and INDYCAR announced the formation of Force Indy, a team created with the goal of hiring Black men and women mechanics, engineers, staffers and drivers.
IMS President Doug Boles said the entire Race for Equity & Change initiative is an effort to grow a more diverse fanbase by becoming more diverse as a series.
"We want people to know that when they come to the Indianapolis Motor Speedway, that they see people like them competing and owning cars here at the race," said Boles.
In 2015, Paretta announced the launch of Grace Autosport, an all-women racing team that would field an entry in the 2016 Indy 500. However, partnerships fell through and the team pulled the entry a few weeks before the race. Now, she says, the time is right for this kind of team.
"Seeing the commitment from the series and from Roger (Penske) and his team, maybe we were early six years ago because I had conversations with many people. Some people instantly got it; it clicked. Some people didn't," said Paretta. "But when I saw these sort of announcements happening, it was thinking like, 'Okay, maybe this is definitely the place where we would fit best' and also…be able to elevate the other programs that they have like the announcement with Force Indy."
Paretta says she hopes the team will inspire young people, girls and boys, to become interested in motorsports or other STEM-related fields.
"I have always had this idea of the opening ceremonies of the Indy 500…and those iconic things that we all are familiar with and there's that lineup of the starting grid and when the teams are out there early on and there's that sort of swooping crane shot and the idea of seeing a line of women with matching uniforms, you might say, 'Okay, that's cool.' But to a 10-year-old girl watching that from home, it hits differently."
Paretta says the team will be a full program with plans to grow beyond this year's 500.