Fat-Burning Diabetes Treatment Takes Top Prize at Venture Competition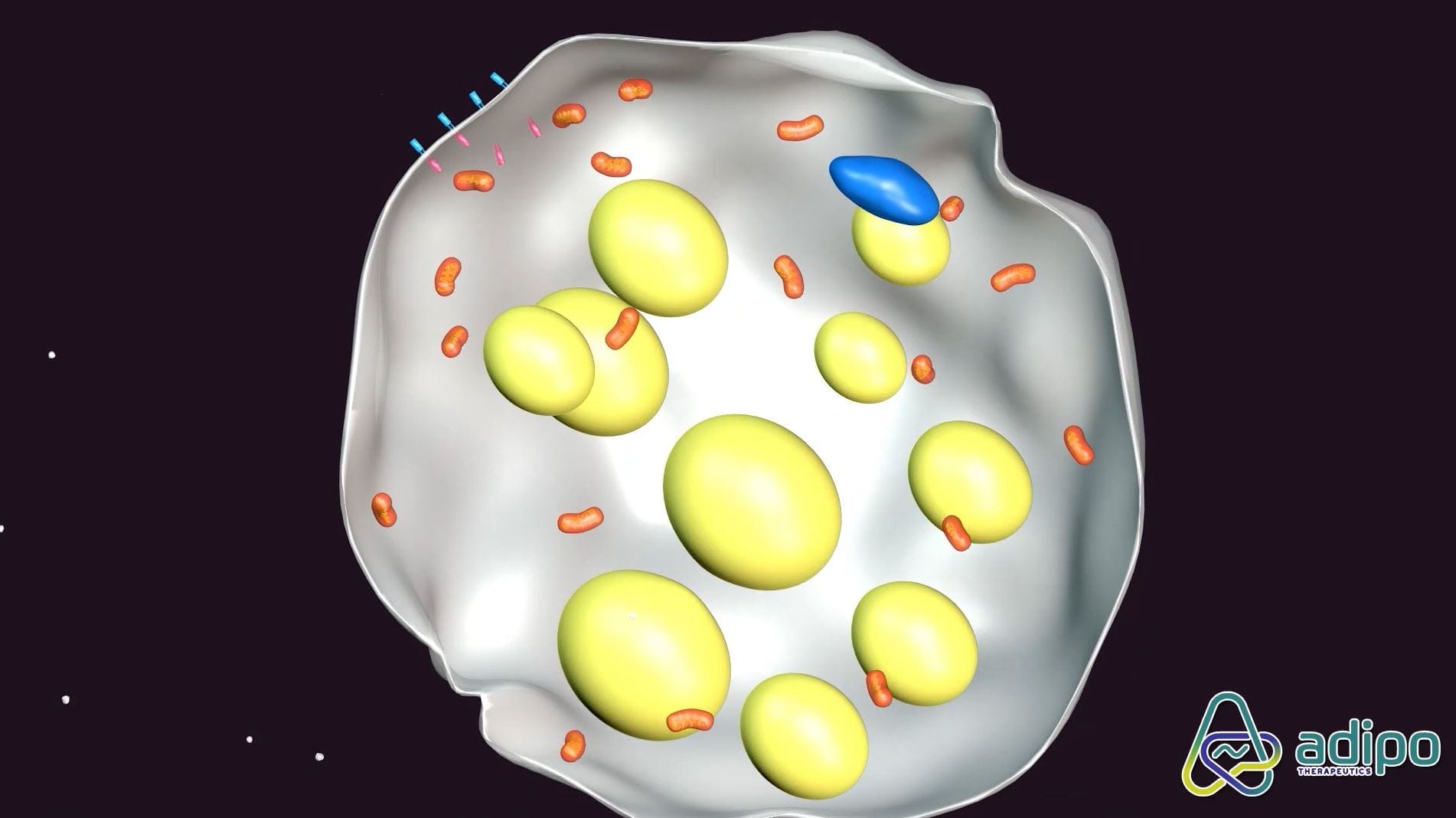 The life sciences sector dominated a recent statewide pitch competition hosted by Indianapolis-based Elevate Ventures, claiming four of the five winning spots. Indianapolis-based Adipo Therapeutics claimed one of the top prizes and a $100,000 seed investment for its new approach to treat type 2 diabetes. The startup's technology converts energy-storing white fat to energy-burning "good" fat—a solution that, to some, may sound too good to be true. "I get that reaction a lot," says the startup's chief executive officer. But with decades of industry experience, she believes Adipo could be the solution millions of Americans need.
"I worked in diabetes myself for 25 years developing and launching products…so 'too good to be true' was my first reaction," says Adipo CEO Karen Wurster, "but we have great [pre-clinical] data."
With 20 years of experience developing diabetes products at Indianapolis-based Eli Lilly and Company—launching 10 diabetes products, including the first GLP-1 drug for type 2 diabetes—Wurster has deep knowledge of the marketplace. The primary target for Adipo's drug is some 34 million people in the U.S. who have type 2 diabetes; more specifically, the startup is focused on "the non-insulin injectable market, which is about a $10 billion market alone."
Wurster says the majority of people being treated for type 2 diabetes aren't meeting their goals, "so there's a significant ongoing need for a new medication and a new approach." She believes Adipo's drug could be the answer. The startup licensed the technology from the Purdue Research Foundation Office of Technology Commercialization; the drug is based on discoveries made by Purdue Assistant Professor of Agricultural and Biological Engineering Dr. Meng Deng, who is founder and president of Adipo.
Adipo says its drug converts energy-storing "bad" white fat into energy-burning brown fat; these "good fat" cells contain a high number of mitochondria, which Wurster likens to "little calorie-burning furnaces." Patients would self-administer an injection into their subcutaneous white fat, such as around the belly. The drug's nanoparticles attach only to the white fat cells, increasing the number of mitochondria inside the cells to create more of these "calorie-burning furnaces."
"Those additional mitochondria are what actually burn the fat and create that additional energy expenditure…converting it into brown fat through this increase in mitochondria," says Wurster. "So while you're eating the same number of calories, you're actually expending a lot more calories through that mitochondria. By decreasing your white fat and increasing your brown fat, it provides a natural way to lose weight through using your body's own brown fat."
Wurster says this is a first-of-its-kind approach to treat type 2 diabetes; Adipo acts directly on the fat and improves insulin resistance, whereas the current primary treatments for the disease increase the amount of insulin circulating in the body.
"We improve diabetes by improving insulin resistance; currently, there are no branded products that focus on insulin resistance," says Wurster. "[Other medications] help you lose weight by decreasing the amount you eat and your calorie intake. We help you lose weight by increasing your energy burn."
The massive market for a new diabetes treatment helped Adipo capture the top prize at the Elevate Nexus Statewide Pitch Competition. It's a characteristic shared by all five startups that walked away with prize money—four of which are focused on the life sciences.
Three other startups each captured a $40,000 pre-seed investment: Bloomington-based Menstrual Mates is developing an easy-to-use menstrual cup for beginners; South Bend-based NearWave Corp. is developing a non-invasive device for breast cancer imaging; and Sleep Easy Technology, also based in South Bend, is creating a novel oxygen pillow for oxygen therapy to replace the conventional tube worn in the nose.
"To date, about 25% of our winners have been in the life sciences, so this is really an outsized group this year in the competition," says Elevate Ventures Executive Director of University Initiatives and Entrepreneur-in-Residence Dr. Landon Young. "The [winning] startups are addressing pain points with physical products that are really interesting. It's exciting to see…basic research being translated into physical product they were able to show off that I think the judges, audience and investors could really understand."
Young says the winners this year stood out because they're "pursuing enormous markets."
"[With Adipo's technology], who doesn't want to lose a few pounds, especially when those pounds translate to disease?" says Young. "The solution they have is one we can all relate to, and if they can be successful in the marketplace, that's a company that will return dividends for the state of Indiana."
Story Continues Below
Wurster says being located at the new 16 Tech Innovation District in Indianapolis is both practical and inspirational.

Wurster says Adipo plans to begin the early steps with the U.S. Food and Drug Administration and move forward with fundraising.

While Adipo's technology is scientifically complex, Young says pairing a scientist with an industry veteran helped simplify the startup's pitch.