Fashion retailer SHEIN already expanding in Boone County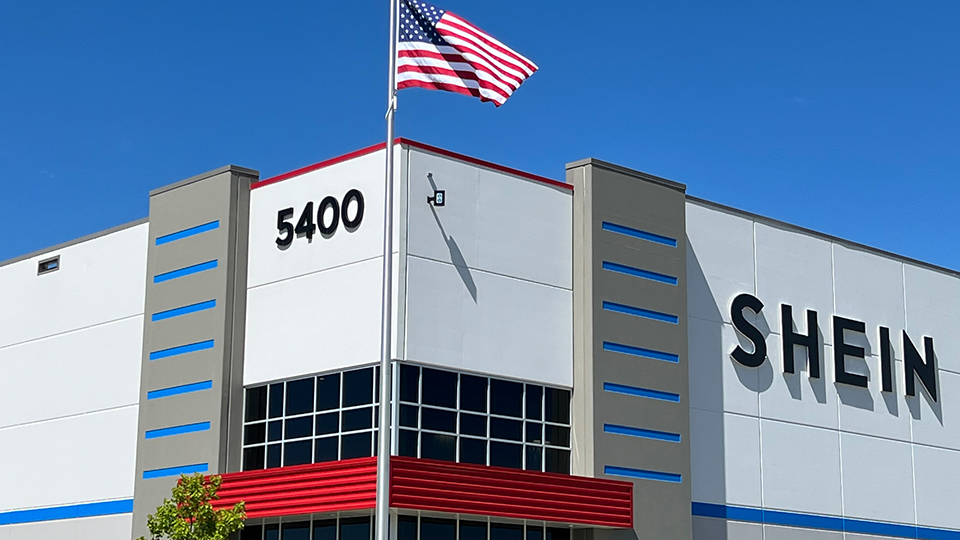 International fashion retailer SHEIN just started operating its 659,000-square-foot Midwest distribution center in Whitestown this summer, but the e-commerce company is already expanding the facility by another 50%. It also plans to construct a second, 550,000-square-foot warehouse on its Boone County campus. The company, which currently employs about 750, says the expansion will also double its staff to approximately 1,400 by the end of 2025.
In an interview with Inside INdiana Business, General Manager Chuck Comwell gives credit to the state and Boone County for the successful launch.
"I gotta tell you, I've done several startups, and this is the smoothest startup I've ever had," said Cornwell. "We were able to build this facility in a matter of months and get it up and going. They made it easy for us."
LISTEN: Cornwell explains the economic impact the fashion retailer is having in central Indiana.
The expansion will bring the company's total Indiana footprint to nearly 1.5 million square feet.
While building, staffing, and launching of operations have been positive for SHEIN, Cornwell says placing the facility in central Indiana brought economic benefits to the community.
The Indiana University Kelley School of Business conducted an economic analysis of the distribution facility. The study found that the facility will generate $175 million per year in economic benefits to Whitestown, Boone County and surrounding counties, once fully operational.
The economic value jumps to $230 million per year by 2025 after the fashions and accessory retailer is fully staffed at 1,400, according to the Kelley School study.
"I think it was important that we did this study to find out the impact we're actually making for the community," said Cornwell. "It's just interesting to know and let everyone else know what a business can bring to a community."
There are also downstream economic effects. The Kelley study reveals each new SHEIN job results in an additional .61% of indirect jobs, such as local contractors and suppliers. As the company attempts to fill 1,000 by the end of the year, that equates to about 600 ancillary jobs.
"Boone County's prime location along I-65 makes us attractive to a variety of manufacturing and logistics companies, so it is no surprise that SHEIN has already experienced such rapid growth," said Molly Whitehead, executive director of the Boone County Economic Development Corp. "We look forward to working with SHEIN in the time ahead."
The company says average hourly wages for warehouse employees is $19.68, plus 90% of health, dental and vision insurance premiums. Cornwell says the competition is tough, especially in the Boone County corridor as it lands a growing number of logistics facilities.
"We just don't want this to be a typical warehouse job. We want this somewhere where it can be a career. And for them to stay for years to come," said Cornwell.
SHEIN was founded in China, but it also has three operational hubs in Los Angeles, Singapore and Guangzhou, China. The Indiana facility is SHEIN's only warehouse outside of L.A. It's also the largest.
The company says the Midwest location could eventually reduce shipping times for U.S. customers by three to four days.
SHEIN says it has plans to open another distribution facility in southern California in 2023 and another one in northeast U.S. after that.
"As a global fashion, beauty and lifestyle retailer, our expansion in Whitestown reflects the strength of the Indiana workforce community, and our unwavering commitment to serving American customers," said Mark Aitken, Vice President, U.S. Public Affairs, SHEIN.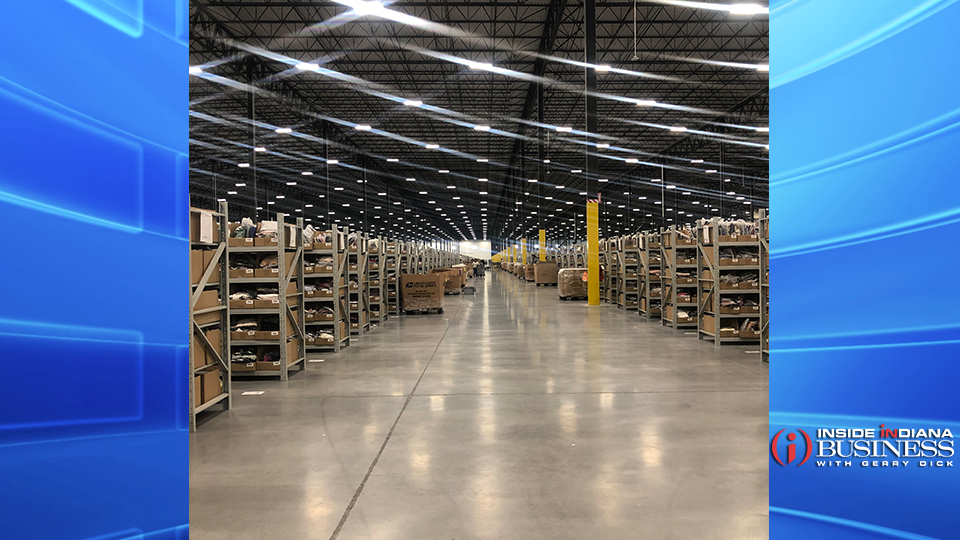 The Whitestown plant is not responsible for garment manufacturing. It receives merchandise from SHEIN suppliers and responds to customer orders. A large portion of its work is dealing with customer returns. Those products are then inspected, sorted and redistributed.
At any given time, the facility along I-65 has three million articles of dresses, jeans and apparel. Cornwell says approximately 60,000 pieces are going out every 24 hours.
To learn more about the economic impact of the Whitestown facility, view the complete study here.
Story Continues Below