Fans Show Up to Enjoy Indy 500…from a Distance
Though the gates were closed to the 300,000 racing fans that could fill the stands at the Indianapolis Motor Speedway for the Indy 500, an unofficial estimate put the number of fans standing outside and looking in as in the thousands.
Outside the main gate on 16th street, a long line of fans peered through the fence, hoping to catch a glimpse of the cars as they race by at 200+ mph, including Takuma Sato, who won his second Indy 500.
"They're standing everywhere there's a place to stand," said Steve Joyce, manager of Gutswear, an apparel vendor.
Those that got there early enough, parked their lawn chairs on the sidewalk, so they could see some of the race on a jumbo screen that could be seen between two sets of the bleachers.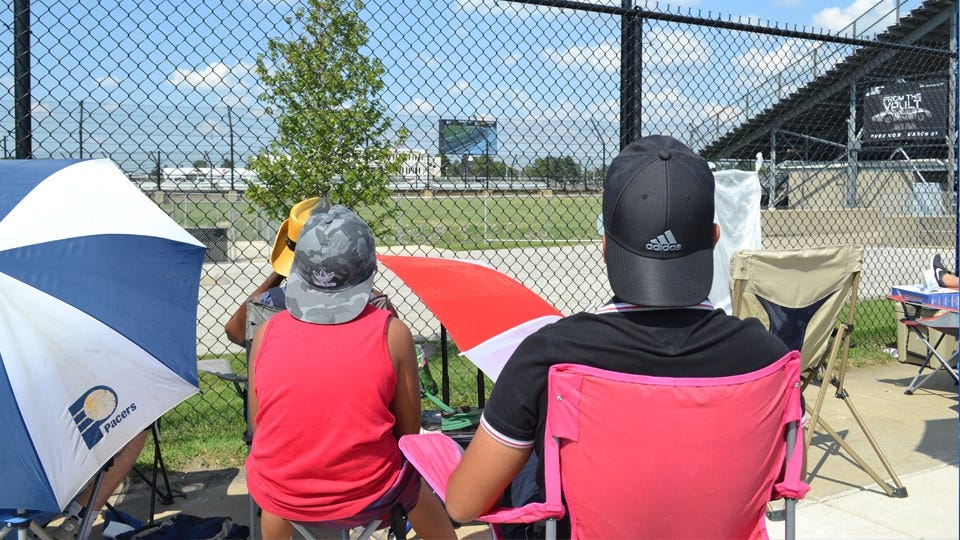 Others set-up their lawn chairs, umbrellas, and canopies across the street, in a large vacant lot. Most had radios tuned to the race, catching details of the competition happening just 100 yards away.
"I'm excited for the fans, but I'd rather they'd be inside," said Joyce, who was selling t-shirts, hats and model cars to fans "We're busy, more people today than we ever visit on race day, because they're not inside the fence."
Still, he estimates business is down 95% this weekend. He would usually enjoy big sales Friday through Sunday of the race weekend.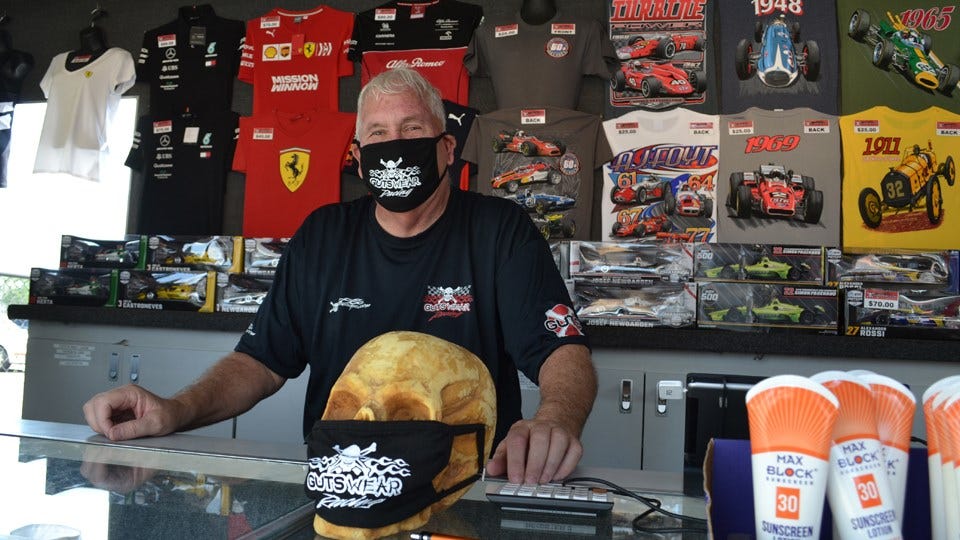 Joyce has been working on race day for about 30 years. The Speedway-based company also sells its wares at other major races. But like the Indy 500, those races have also faced the uncertainty of the COVID-19 pandemic.
"We do this for a living. We went to Daytona for the 24-hour race and we haven't been to a race since," said Joyce. "We missed 12-14 races already.
As fans were buying their collectibles, Joyce said people were concerned about the impact the pandemic is having on the racing industry.
"I just tell them it's just a year taken out of our life. We'll be back to normalcy hopefully next year," said Joyce. "I don't have the answer. I just do what they say. We'll survive come back another time."