Evonik to Expand Lafayette Operations, Add 80 Jobs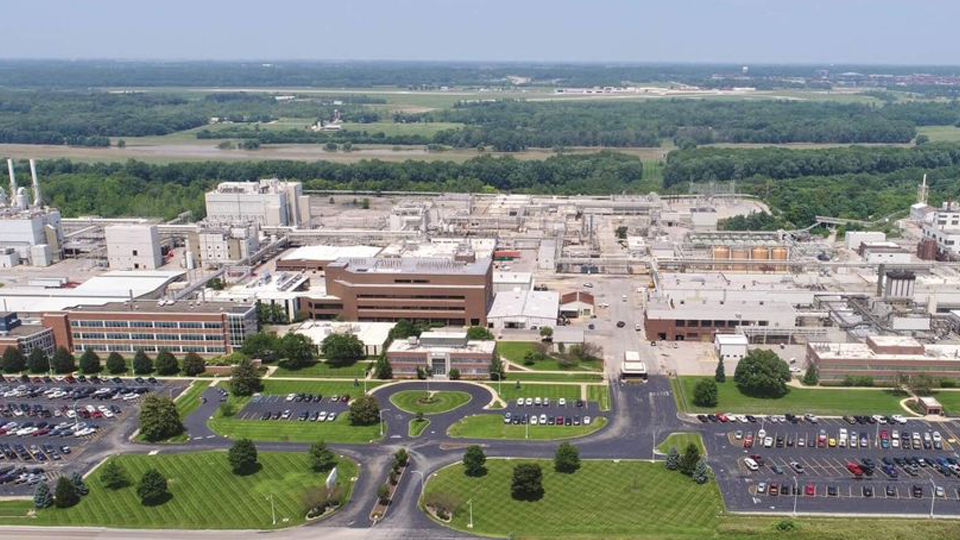 Germany-based Evonik says it will expand its pharmaceutical production facility in Lafayette and create 80 jobs. The company, which produces the active ingredients for medications, says the total investment is $220 million with the U.S. government funding up to $150 million toward the project through its Biomedical Advanced Research and Development Authority.
The plant will build produce lipids for mRNA-based therapies in the U.S. Lipids are molecules that contain hydrocarbons and make up the building blocks of the structure and function of living cells.
BARDA, which is a component of the U.S. Department of Health and Human Services, promotes the advanced development of medical countermeasures to respond to 21st century health security threats.
During the pandemic, Evonik providing lipids to the Pfizer/BioNTech COVID-19 vaccine and vaccination campaigns worldwide.
"With this investment in lipid production, we are further expanding our leading position on the global market and specifically strengthening our Health Care business," says Evonik Chief Executive Officer Christian Kullmann. "It supports our strategic transformation into 'Next Generation Evonik', contributing value-added solutions with superior environmental and socio-economic profiles to our customers."
Evonik already operates a plant in Tippecanoe County, employing 650 workers. In October 2009, Indianapolis-based Eli Lilly and Co. announced it was selling its Tippecanoe Laboratories manufacturing facility to Evonik. The manufacturing site remained in operation with a focus on producing active pharmaceutical ingredients.
"As a strategic partner for pharma and biotech companies, we are using the new facility to support our customers in developing nucleic acid-based drugs right up to commercialization. These new therapies are the future," said Thomas Riermeier, head of Evonik's Health Care business. "We are also evaluating further expansion of our formulation services and scale-up capacity, thereby consolidating our leading position as an end-to-end provider."
Evonik says the new facility will allow for the rapid and flexible production of a variety of lipids, which could be used to produce therapies and vaccines for current infectious diseases and a future pandemic.
The Indiana Economic Development Corp. says it will commit up to $5.3 million in a variety of performance-based tax credits and incentives based on the company's planned investment and job creation. The incentives must still be approved by the IEDC board of directors.
Construction will begin in 2023 and the company will begin hiring for positions in Lafayette in 2024. Evonik plans for the new plant to become operational in 2025.
Story Continues Below