Education, workforce among priorities for Lubbers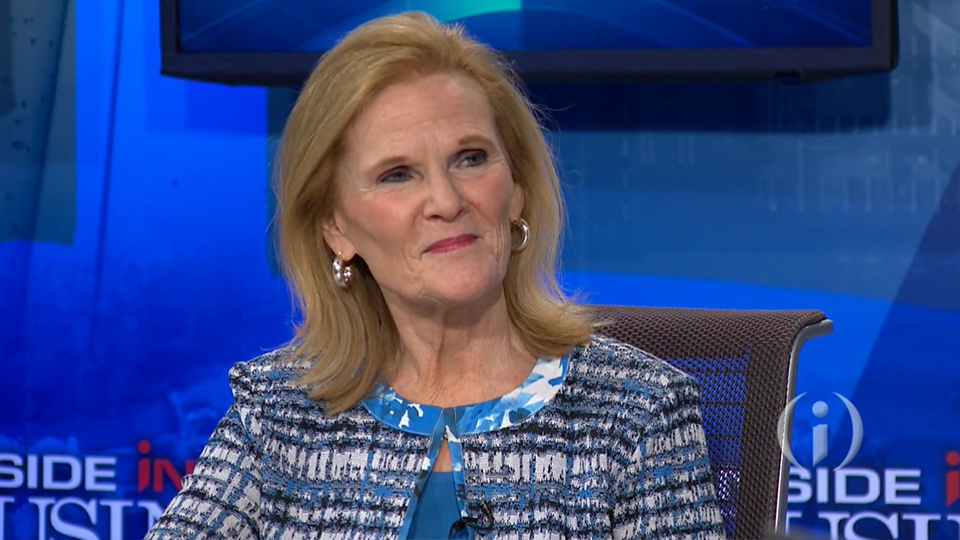 Teresa Lubbers says when she stepped down as Indiana's commissioner for higher education, she wasn't necessarily looking for a full-time job, but she did want to continue making contributions to the state. Lubbers on Tuesday was announced as the new president of Indianapolis-based think tank Sagamore Institute, succeeding Jay Hein, who was named the organization's first CEO.
"The more that I talked to Jay about the opportunity, the more it seemed to align with my experience that I've had over many decades, especially in the area of education and workforce and how we might build up that portfolio for Sagamore," said Lubbers.
In an interview with Inside INdiana Business, Lubbers talked about her goals.
"I will be spending some time with both the staff, the board, our many partners in other groups, and we have 50 fellows who are involved in very important work as well," she said. "So, over the course of the next 3-6 months, we'll be spending a lot of time doing that, figuring out where are the opportunities for us to expand and build the great work that Sagamore is doing. And I'll be spending some special time working to build up this new education and workforce center as well."
Sagamore Institute, founded in 2004 by Hein and former Senator Dan Coats, bills itself as an action-oriented think tank that aims "to tackle difficult issues with civility and focus on solutions not ideology."
Lubbers says the institute is already looking at how it can partner with people in the education and workforce spaces to focus on economic mobility for people. She says there are many questions to be answered.
"Who's being left behind? How do we address that? How do we build on the research that's being done? Where's the innovation that's taking place? How do we invest in those programs as well?" she said. "I can't tell you today exactly what that's going to look like, but I can tell you there's an incredibly good opportunity that Sagamore can do things that other aren't already doing."
Just two months after stepping down as commissioner, the Indiana Commission for Higher Education released its College Readiness Report, which showed the percentage of Hoosier high school graduates pursuing postsecondary education fell by six points to 53% in 2020 and has fallen 18% from 2015.
Lubbers says it's important to note that the drop is not just related to four-year degrees, but all postsecondary credentials, and the drop was especially prevalent with men in rural communities, as well as minority communities.
"It's imperative that we focus on this because more than ever, opportunities for people to live meaningful lives because of the jobs they have are tied to education beyond high school of some sort – a quality credential," she said. "So, I think that Sagamore has an opportunity to build on this narrative to actually show people the opportunities they will have, and in a negative way, what they won't have as an opportunity if they don't have education beyond high school."
Looking long-term, Lubbers says she wants to create a sort of report card to look at where Sagamore is in terms of the goals it has set and the work it has done.
Story Continues Below