Developer secures financing for Mammoth Solar first phase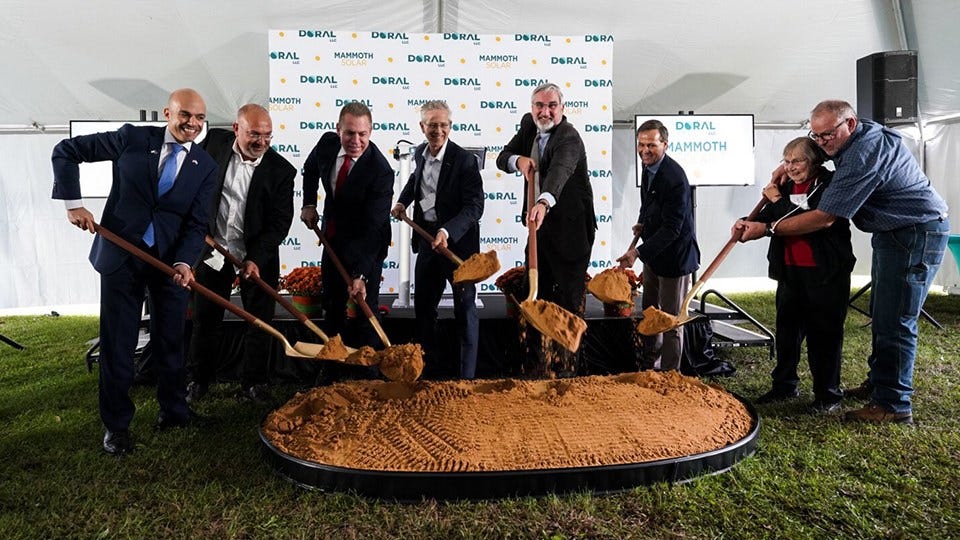 Israel-based Doral Renewables LLC says it has closed on construction financing for the first phase of a $1.5 billion solar farm in Starke and Pulaski counties. The first phase, known as Mammoth North, is expected to generate enough electricity to power 75,000 homes annually.
Doral says the $392 million financing was secured through Deutsche Bank AG, New York Branch
"Doral is thrilled to have collaborated with Deutsche Bank to raise this important piece of capital which will enable us to bring Mammoth North to commercial operation as expected in 2023," Evan Speece, chief financial officer at Doral Renewables, said in written remarks. "We look forward to continuing to work with our financing partners to bring clean energy from the other stages of Mammoth, and the rest of our growing pipeline, to customers throughout the United States."
Officials broke ground on the $475 million first phase in October. Mammoth North is being built on 4,500 acres in Starke County and will generate 400 megawatts of solar power when it becomes operational in mid-2023.
Last month, Doral signed an Engineering Procurement and Construction Agreement with SOLV Energy in California for the project.
When complete, the entire Mammoth Solar project is expected to generate 1.3 gigawatts of power, or enough to power 175,000 homes in Indiana and Illinois. The project is billed as the largest solar farm in the country.
Story Continues Below