COO: Women's health focus key to IU Health Fishers expansion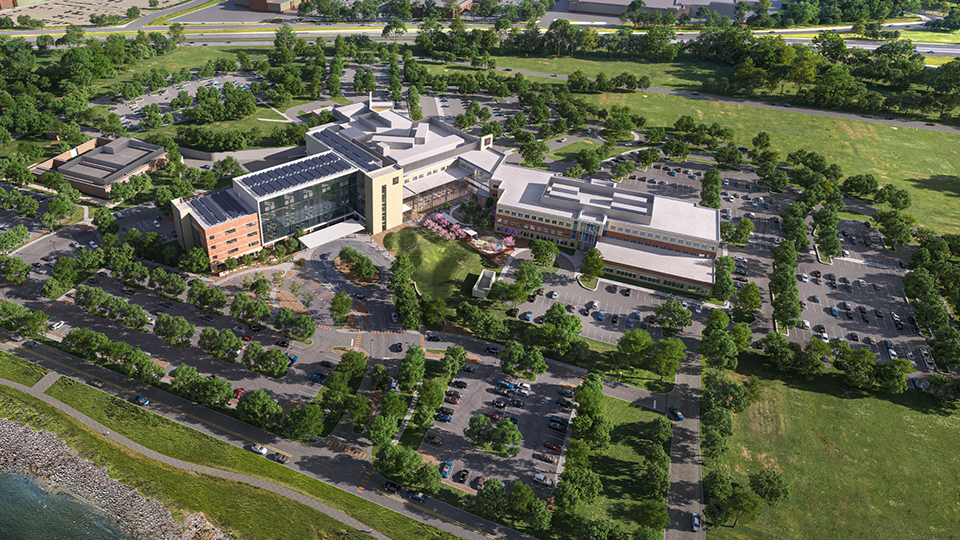 The chief operating officer for IU Health Saxony Hospital says the $300 million expansion of the hospital is designed to not only grow the number of inpatient beds, but provide greater service for women and children. The health system on Friday broke ground on the project, which will rename the facility to IU Health Fishers. "Fishers is such a growing and thriving community, and we're just trying to keep up with the demand in the community," said Chad Dilley.
In an interview with Inside INdiana Business, Dilley said the women's health strategy is a key part of the project.
"One thing that I think is going to be very unique when you first enter is going to be really a women's health-focused area where we will have mammography, a breast clinic and an OB/GYN clinic right next to each other," said Dilley. "So, I think that that's going to be something that really differentiates us."
The project was first announced in April. The health system plans to add 50 in patient beds at the hospital, bringing the total number of beds to 88.
Additionally, the expansion bring Riley Children's Health Emergency Medicine services to the hospital, including a pediatric emergency department to be built adjacent to the adult emergency department.
"The community will have access to a Riley Children's Health emergency medicine physician 24/7," said Dilley. "We see a lot of youth in the area; almost 30% of Fishers' population is less than 18 years old. So, there's a significant need in the community for these services."
IU Health also has plans for new and expanded services in ear, nose & throat, nephrology, neurology, and pulmonology at the hospital, as well as growth in its existing specialty programs in cardiovascular, gastroenterology, general medicine, general surgery, orthopedics, adult and pediatric primary care, and urology.
"Fishers is the sixth largest city in Indiana today, and with notable population growth expected each year, could be as much as 50 percent larger by the year 2040," Doug Puckett, president of IU Health's Indianapolis Suburban Region, said in written remarks. "Community members and leaders have told us what they need and want from IU Health to best serve that growth."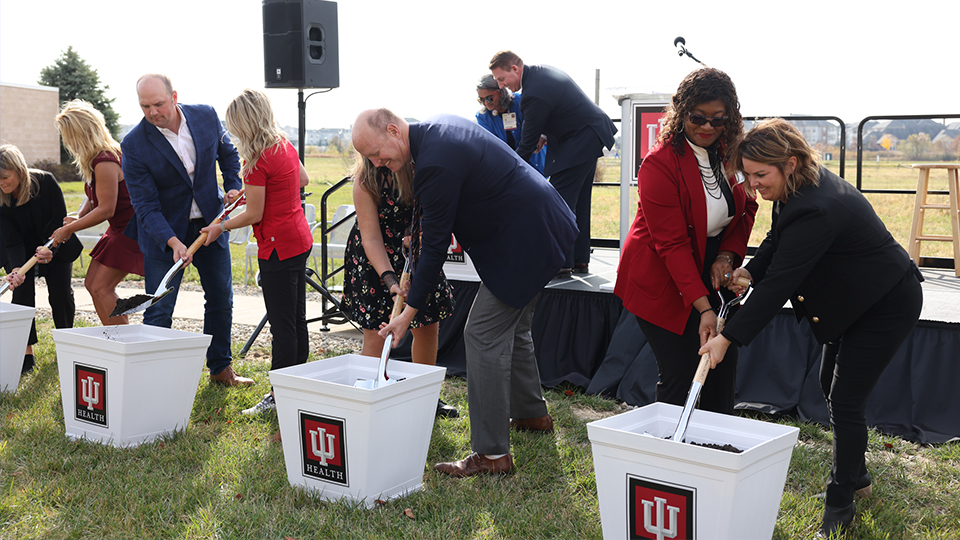 Dilley says the design process for the expansion was a major team effort.
"Everybody that took part with our groundbreaking are either original team members or were very involved with the detail process. The community has really told us that they want more services from us, and the team really helped to design the future facility. So, I'm just really proud of the team and the fingerprints they have on this future design."
The expansion is slated for completion in 2025 and will double the hospital's workforce. The health system says individual elements of the project will be completed at various points throughout the process.
Story Continues Below