Consumer advocates push for utility disconnection data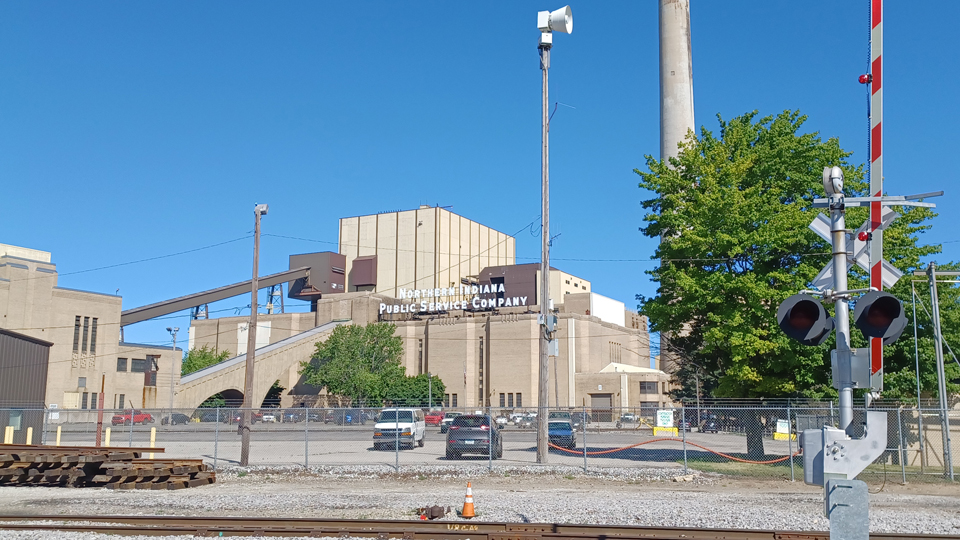 The Indiana Office of Utility Consumer Counselor is asking is asking the state's regulator to make companies report disconnection data for the second time since the pandemic began – citing inflation, high gas costs and the end of a flood of federal pandemic recovery funding.
Counselor William Fine called current economic conditions a "perfect storm" resulting in "a special strain that at least is equal to what went on during Covid, and in some ways might turn out to be worse."
Fine's office asked the Indiana Utility Regulatory Commission to consider creating a temporary reporting requirement for regulated utilities with more than 8,000 customer accounts, lasting through 2024.
June's filing asks the commission to make utilities report the number of residential customer accounts delinquent for 60 or more days and those accounts' balances; residential customers on payment arrangements and those accounts' balances; and disconnections, reconnections and nonpayment notices.
"At present, regulated utilities have no obligation to apprise the Commission of whether their customers are managing these financial stressors and to what extent customers are able to avoid disconnection of service for nonpayment," Fine's office wrote in a June 23 filing. "This information deficit robs the Commission, the Office of Utility Consumer Counselor, interested stakeholders, and the public of the ability to timely assess the magnitude of this growing problem.
It's only the second time the commission has, at least recently, required reporting.
Pandemic reporting
In May 2020, the agency asked ten investor-owned utility companies to begin sending in a larger range of data on a monthly basis, nearly all of it backdated to October 2019.
They did so through 2021. The companies reported their final numbers early this year – except AES Indiana, formerly Indianapolis Power & Light, which also delivered numbers covering January.
Nearly 7% of AES' 415,000 residential accounts had at least 90 days worth of arrears in May 2020, according to the company's June report. By January 2022, that percentage had dropped to about 3.5% of 421,000 residential accounts.
"[Before that data,] we were getting anecdotal reports of people who were saying they were having trouble paying their bills or that they had been disconnected or that they needed more lenient payment arrangements," Fine said. "But I've been a lawyer for a long time and anecdotal evidence only takes you so far. … This gave us a real metric insight as to what was going on."
The data, Fine said, allowed his office to monitor the state's ratepayer assistance programs and keep tabs on utility companies' work with struggling customers, plus the ability to ask for help if things grew into a "worst-case scenario."
The numbers stabilized.
Enter inflation
Then, things started getting worse: inflation, war abroad and rising fuel prices have pushed utilities to ask the commission for permission to raise their rates.
"We've been watching very carefully for what the conditions were to see whether or not it was time to ask for the reinstatement of those reporting requirements," Fine said. "Fairly recently, we've had continuing increases in utility bills, we've had the inflation that everybody's talking about, we've had the high prices of natural gas. And we thought that this was a similar, suitable time."
The new request isn't limited to investor-owned ones. But the list of requested information isn't as extensive as the first.
Utility consumer advocates like Kerwin Olson, who leads the Citizens Action Coalition, already want to add to it.
He wants to track low-income customers via energy assistance program participation, more "buckets" of delinquency than just 60 days, disconnection notices, reconnections, customers on payments plans, those that defaulted on those plans and accounts written off as uncollectible,
Fine concurred that "in a perfect world," his office would want to receive more detailed information, for example, broken down by ZIP code and economic data.
But, he said, "[In] initially raising this topic again before the commission, baby steps might be a little more warranted."
The new request goes through 2024, citing predictions from the Federal Reserve Board that high inflation will last until then.
Long-term options
Olson wants it to be permanent.
"Collecting this information on an ongoing permanent basis is critical to inform public policy, to inform regulatory decisions and track [if we're] really protecting the energy security of Hoosier households or not?" he said.
For Fine, the new filing is a starting point.
"This was our opening ask, and if you don't ask you don't get," he said.
It's not a pilot program, Fine stressed. His office isn't presenting a sketch to the commission with a test group and some metrics. Instead, he considers it an emergency.
But, in a few years, there will be more data on how impactful the reporting requirements were.
"We'll be in a position to maybe even bypass a pilot arrangement and just pursue the idea that this would be a reasonable thing to protect the interests of Hoosier ratepayers," he said.
The request is in its early stages. The commission doesn't comment on pending cases, but it'll likely hear from utilities and other stakeholders before making a decision.
The Indiana Capital Chronicle is an independent, not-for-profit news organization that covers state government, policy and elections.
Story Continues Below