Construction to begin on new business park in Charlestown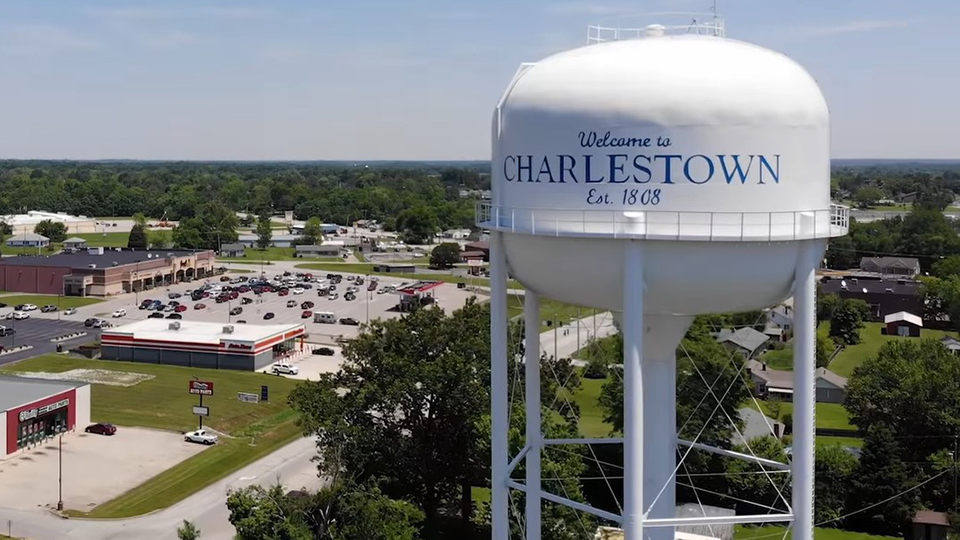 The city of Charlestown has inked a development agreement with Clarksville-based Dan Cristiani Excavating Co. (DCE) to commence construction on a 600-acre business park and residential project with infrastructure improvements beginning in September. The company says the Shadow Lake Business Park will ultimately include 2 million square feet of industrial space. DCE also plans to relocate its corporate headquarters to the business park and create about 40 jobs.
Paul Wheatley, principal at The Wheatley Group, which handles project management for the Charlestown Redevelopment Commission, says the project is a direct result of the success of the nearby River Ridge Commerce Center.
"That's been supported by local units of government. It's been supported by the state of Indiana, and the leadership there and the investments that they have made and the success that they've had has bled into these adjacent parcels," said Wheatley. "And [for] the city of Charlestown, we're looking at the industrial opportunities and these investments as things that will help further the residential home growth."
Wheatley says DCE has consolidated the 600 acres that will potentially link State Road 62 with County Road 403 in Charlestown.
The business park will include 330 acres of light industrial, commercial and retail space. The residential portion will cover 270 acres and will allow for single-family and multi-family homes.
An overall cost of the project is yet to be determined. However, Wheatley says there are four industrial buildings planned for the site, each of which will include more than $40 million of investment.
"Honestly, this is the most transformational project that Charlestown has seen in decades, and I'm thrilled, not only because it's going to bring [a] residential component, but also the commercial and retail component," said Mayor Treva Hodges. "Industrial we've been talking about for a while with the growth of River Ridge and other areas around us. What we haven't talked about a lot is the need for housing so that those places that are coming in have the labor force that they need."
DCE says the project will also include $35 million in property, road, drainage & utility infrastructure improvements for the business park. The city of Charlestown, Wheatley says, is contributed about $4.5 million for the improvements.
The company says that work will set the groundwork for future development in the years to come.
"We're excited to have this opportunity to partner with our community and create a lasting mixed-use development with everything that we need to live, work, and enjoy all in one place," DCE President Chris Jackson said in written remarks. "We believe that in 10 to 15 years, we'll look back on these two transformative developments and see that they were just the beginning of many great things in Charlestown and Clark County."
DCE's new operations at the business park will total 65,000 square feet that includes the company's corporate headquarters and a shop facility. The company's current 160 employees will relocate to the new facility along with the 40 new jobs expected to be added.
DCE says it plans to break ground on drainage improvements in September and begin construction on the new headquarters and road infrastructure in October. Utility infrastructure work is set to begin in December.
The company plans to begin work on the first industrial building in April 2023, with it opening for business in late 2023 or early 2024. Work on the residential portion is set to begin in the summer of 2024.
Wheatley says the Shadow Lake Business Park could drive further investment in the area.
"When you can let a development and this industrial growth support the infrastructure, it can lead to a myriad of different investments in the surrounding area, and we certainly are anticipating that to happen."
He says the initial investment of the project will generate more than $50 million in private investment, with additional phases generating up to $250 million.
You can learn more about the project from the city of Charlestown in the video below:
Story Continues Below