Construction begins on Reid Health Connersville campus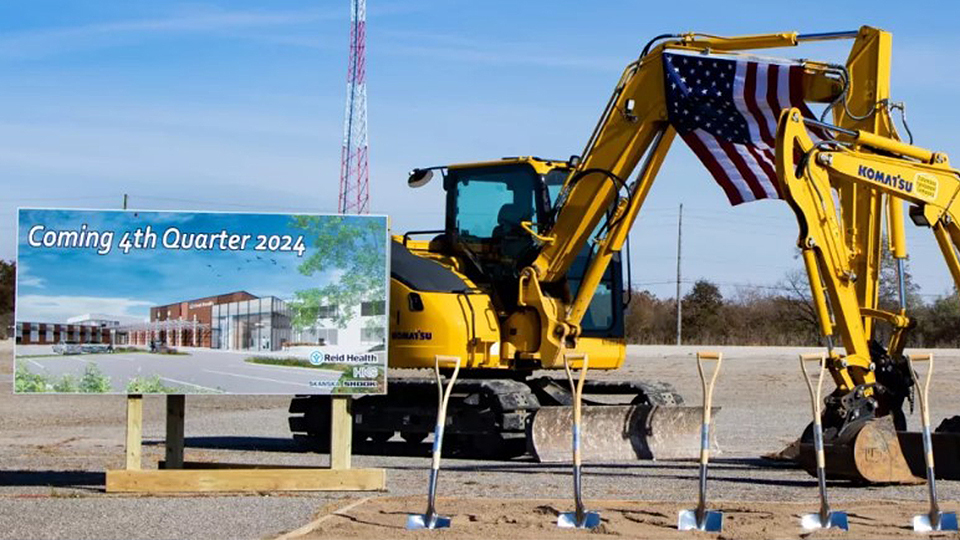 Richmond-based Reid Health broke ground this week on a $100 million hospital campus in Connersville. The health system says the project, which will include a two-story, 177,000-square-foot outpatient facility, is set to be complete in the fourth quarter of 2024.
Plans for the facility were first announced in late September. The campus will replace the former Fayette Regional Health System facility, which Reid Health acquired in 2019.
Reid Health said the age of the more than 100-year-old facility and deferred maintenance issues led to the decision to create a new campus rather than investing in renovations.
"This will be a modern, state-of-the-art facility tailored to meet the needs of the community, where you'll be able to receive a high level of care in an outpatient setting without having to travel," Reid Health President and CEO Craig Kinyon said in written remarks. "This investment will allow us to continue to add services and technologies as healthcare evolves over the coming years."
The facility will include a new emergency department, radiology and lab services, and a mix of primary and specialty care options such as cardiology, OB/GYN, and oncology, among many others. However, it will not include any inpatient beds.
Reid Health says it has added 180 jobs since acquiring the current facility, and it expects to add more jobs with the new campus.
The new campus will be constructed at the former Kmart property at 2500 Park Road, which the health system acquired in early 2021.
Story Continues Below