Conner Prairie Collaborates with Smithsonian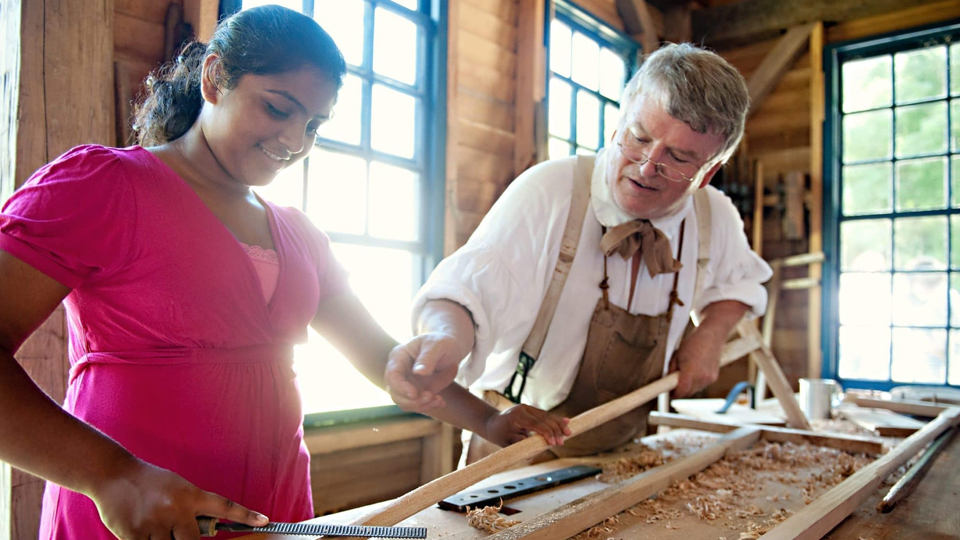 Conner Prairie in Fishers is one of nine organizations selected to participate in the Fostering Critical Conversations with Our Communities program with the Smithsonian Institution. Conner Prairie says the year-long pilot program is a hands-on opportunity for two staff members to develop skills that will deepen relationships in the community.
The program is a collaboration with the International Coalition of Sites of Conscience.
Conner Prairie says the staff members will work with the cohort to develop an implementation plan for a community engagement challenge. The museum's plan will focus on fostering community engagement and encouraging collaboration with central Indiana's African American communities for the museum's new experience, Promised Land as Proving Ground.
The museum says the plan will advance its diversity, equity, accessibility, and inclusion programming.
"We know that over the next few years our communities (and potential museum audiences) will continue to become more diverse," said Norman Burns, president of Conner Prairie. "The key to the success of the PLPG project is the inclusive collaboration with communities that have traditionally been excluded at Conner Prairie and elsewhere. Conner Prairie is deeply committed to serving these diversified audiences with inclusive, representative programming that is highly accessible – to not only become a place where traditionally excluded groups see themselves and their histories represented, but also a place where white audiences can broaden their understanding about excluded groups and their own advantages."
Smithsonian Affiliations is an outreach program that develops collaborative partnerships with museums, educational, and cultural organizations.
Story Continues Below