Conexus Analyzing Microchip Disruption on Indiana Manufacturing
Workers at the Subaru of Indiana Automotive plant in Lafayette are back on the job this week, following a two-week furlough, stemming from a global shortage of semiconductors. The company suspended production last month because of an interruption in the supply of certain parts that rely on microchips, a problem the entire auto industry is facing.
SIA says semitrailers full of parts arrive at the plant about every 24 minutes, and many of those parts rely on microchips.
"It's everything from all of your driver assistance systems to your lighting, your interior lighting, turn signals, chassis, safety equipment, infotainment center power trains. These cars are just littered with them," said Bryce Carpenter, vice president, industry engagement for Conexus Indiana, the state's advanced manufacturing and logistics initiative.
SIA, like many advanced manufacturers, relies on the "just-in-time" delivery of supplies to reduce their costs for inventory storage.
"There are all of these very intricate and precise systems that maximize the efficiency, maximize the value of money. And we did that because we could," said Carpenter. "It works when everything is normal. But as we've seen, things are no longer normal."
Without the smart parts, automakers across Indiana have been forced to adjust production schedules. For example, the General Motors (NYSE: GM) assembly plant in Fort Wayne was parking hundreds of partially assembled pickup trucks until the necessary accessories arrive.
What is uncertain, according to Conexus, is how long will automakers be forced to adjust production with an unreliable supply of microchips.
"We know that capacity and production on vehicles is going to be lower. But how do we balance it out, so that we're not coming online, offline, online, offline as we continue to navigate through this shortage that many expect into Q3 of this year for the automotive industry," wondered Carpenter?
When there is a disruption in the supply chain, such as microchips, there are ripple effects that can turn into a tsunami in a state where manufacturing is a vital economic driver.
Conexus says one-third of the state's gross domestic product and 500,000 jobs are directly linked to advanced manufacturing, including automotive, medical devices, and aerospace & defense, all of which rely on those tiny operating brains.
The U.S. accounts for 12% of microchip production. The remainder is manufactured in China, Japan, South Korea, and Taiwan.
Conexus says the shortage points to the need for the U.S. to increase microchip production, but that investment does not come cheap.
"Billions, billions of dollars of investment to get production online. And the lead time is extremely long," said Conexus Indiana Director of Operations and Strategic Initiatives Michael Schmierer. "Semiconductors, unlike some other manufacturing, has a very long lead time. It's not like they can just flip a switch and increase production or put a new manufacturing facility somewhere very quickly."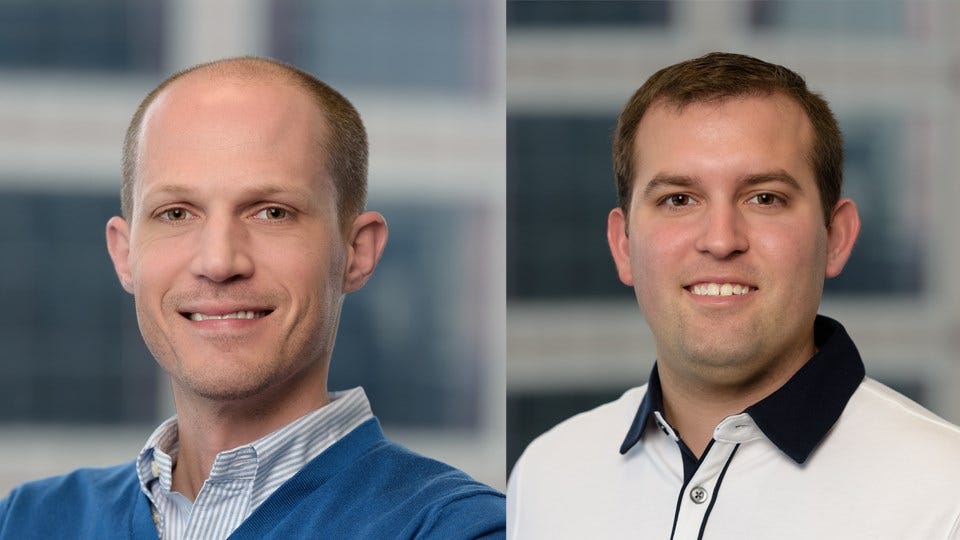 Last month, the White House conducted a summit with top U.S. manufacturers, including automakers, to explore solutions for the chip shortage and to build greater supply chain resilience.
President Joe Biden said he had bipartisan support for legislation to fund the semiconductor industry. He previously announced plans to invest $50 billion in semiconductor manufacturing.
California-based Intel Corp. (Nasdaq: INTC), which manufactures chips for computers and other electronic devices, said at the meeting it would begin producing semiconductors for the automotive industry within six to nine months.
Tom Linebarger, chief executive officer of Columbus-based Cummins Inc. (NYSE: CMI), took part in the roundtable.
"We appreciate the Biden Administration's discussion with the business community to explore solutions to address the global chip shortage and build greater supply chain resilience," said the company in a statement. "We are working to minimize the impact and we appreciate the collective efforts of government and others to develop near-term and long-term solutions to increase supplies of chips that meet the unique needs of the automotive industry."
While industries deal with mitigating the current problem, Conexus says moving forward the issue is preparing for the likelihood of another microchip shortage.
"So how do we prevent the next disruption? Or how do we better prepare for the next disruption? Because it's not if there will be one, but when," said Schmierer.
Schmierer said the 2011 earthquake and tsunami that hit Fukushima, Japan closed down several semiconductor plants for several months either because of damage or rolling blackouts in the power grid. The natural disaster exposed a weakness in the supply chain, which was felt in Indiana. Ten years later, there is still a weak link in the chain.
"From an economic perspective, we have to prevent the next mass shortage. Because the investment, isn't going to be able to filter its way down into new capacity in a U.S.-based manufacturing operation quickly enough to fix shortages," said Carpenter. "It's about mitigating the fallout, finding stability in your supply chain and your scheduling, and then working together as a country to prevent manufacturing dependencies like this from remaining as we move forward."
Conexus Indiana warns there is no immediate fix to the multi-faceted supply problem. However, business researchers are hoping to learn from this most recent supply chain challenge.
Schmierer and the Conexus team are collaborating with the Lacy School of Business at Butler University to analyze supply chain resilience and assess the impact of disruptions on Indiana manufacturing. They have been pouring over 12 months of data. The report is set to be released in June.
"Companies will be able to use (it) to make some informed decisions, data-driven decisions, to increase their supply chain resiliency," said Schmierer. "Because at the end of the day, if supply chains don't work, two things happen: One, we don't have the goods that people buy that keep the economy going. And two, furloughs happen, and furloughs directly impact the economic mobility of thousands of Hoosiers."
Conexus Indiana Vice President for Industry Engagement Bryce Carpenter explained the critical balance of Indiana's supply chain.

Conexus Indiana Director of Operations and Strategic Initiatives Michael Schmierer explained how the research with Butler University will pay off.