Community Health Network, Ivy Tech expand partnership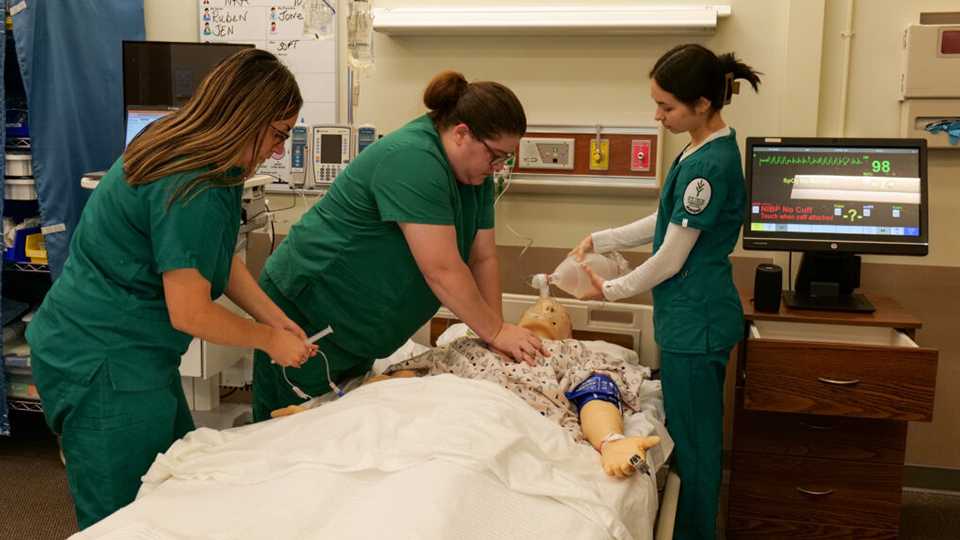 Community Health Network announced Tuesday it is taking its partnership with Ivy Tech Community College to a new level to tackle the state's nursing shortage. A $6.9 million donation will be used to expand nursing programs at the college's Anderson, Hamilton County, Indianapolis, and Kokomo campuses.
Funds will be used for faculty and staff recruiting, equipment, student support and scholarship, faculty compensation and other related costs, a news release said.
"Ivy Tech is proud to partner with Community Health Network to increase the number of nurses in Indiana," said Ivy Tech Community College President Sue Ellspermann. "This generous gift will positively impact our communities by helping us create talent pipelines for highly skilled nurses needed to support Community's healthcare mission and the countless Hoosiers they serve each year."
Community Health Network and Ivy Tech Community College are long-time partners in providing Hoosiers with quality healthcare. Earlier this year, Community opened its doors at the Community Health Pavilion in Noblesville to Ivy Tech medical assisting students. In addition to providing clinical site space for the incoming cohort, Community provided externship opportunities with temporary job training and learning opportunities to experience the potential of working in a healthcare setting. And Community representatives joined with Ivy Tech leaders in asking the state legislature for flexibility in the administration of the College's nursing school, allowing the College to expand the number of students it enrolls.
Ivy Tech awards more undergraduate nursing degrees than any other Indiana postsecondary school. Approximately 90% of the College's nursing graduates stay in Indiana.
"This is a very personal commitment to our communities and to our own caregivers that we are dedicated to finding the right partners to train our future nurses at Community Health Network," saidJean Putnam, Chief Nursing Officer for Community Health Network. "Our innovative partnership with Ivy Tech Community College lays a foundation that is paramount to the future of our nursing profession."
The donation will go to the Ivy Tech Foundation, a 501(c)(3) non-profit organization that acts for the benefit of Ivy Tech Community College, as part of the Foundation's $285M statewide campaign, "Invest IN Ivy Tech." The Foundation's most important function is to provide support for the College beyond state appropriations and student fees. Its overall program of work focuses on meeting student needs.
Portions of the funds will provide scholarships covering tuition, course materials, and clinical resources for up to 225 students, known as Community Health Network Scholars. Funds will also specifically address nursing expansion by providing test preparation and tutoring for students and faculty recruitment.
Additionally, Community Health Network will select staff members to serve as clinical adjunct faculty each semester and provide clinical access to College students. The Community faculty expertise and experience will make significant contributions to the curriculum, and students will have the opportunity to become paid employee Patient Care Techs. After graduation, Community Health Network will offer full-time employment to qualifying students.
Story Continues Below