Coalition aims to bring Indiana, Midwest to forefront of hydrogen production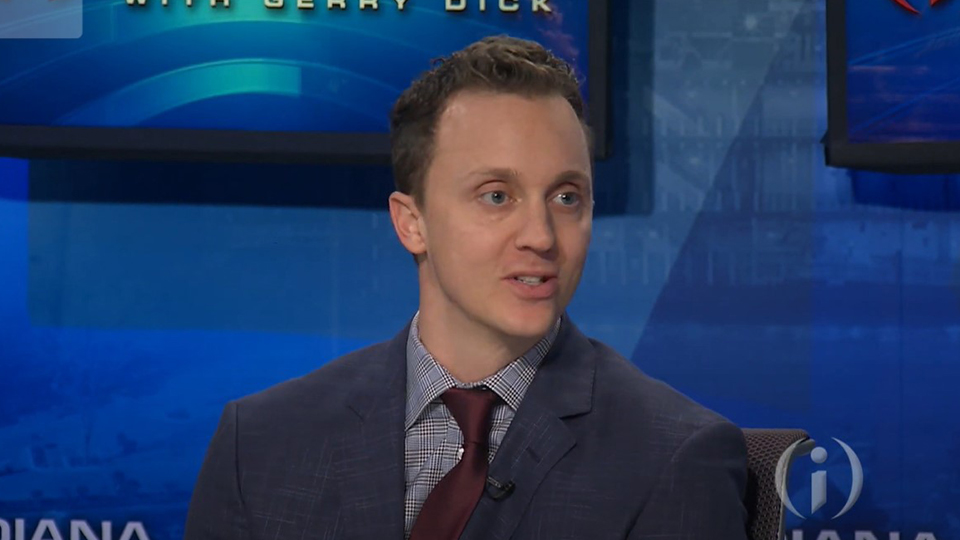 The president and CEO of Indianapolis-based Energy Systems Network says the newly-formed coalition involving Indiana and seven other states means Indiana and the broader Midwest recognize that hydrogen will be a major market opportunity for energy nationwide. The governors of each state last month signed the Midwest Hydrogen Coalition Memorandum of Understanding with the goal of supporting hydrogen production in the region. "We want to be at the forefront of that evolution," said Paul Mitchell.
Mitchell says Indiana is well positioned to be both a major producer and consumer of hydrogen.
"We're blessed with a lot of resources that are good for hydrogen production," he said. "That includes the renewable energy that's being developed across the state, which you can use to produce what they call green hydrogen. Also, we're well positioned for the production of what's called blue hydrogen, which is essentially where you produce hydrogen from natural gas or other fossil fuels and then capture the CO2 that's produced and sequester it underground."
Mitchell says there are plans underway for investment in both types of production.
Gov. Eric Holcomb recently signed House Enrolled Act 1209 into law, which creates a regulatory framework for companies to store captured carbon dioxide underground in Indiana, something Mitchell says Indiana is well suited for.
"Indiana has some underground geology – they're called saline aquifers, typically – that are robust and really are ideal for carbon capture and sequestration," said Mitchell. "There are some in the northern part of the state in particular, but there are other pockets of the states where we know these formations exist. It can be really transformational for not only hydrogen production but just carbon capture in general."
On the consumption side, Mitchell says there are many industries that use a lot of natural gas, and blending hydrogen together with natural gas is very attractive.
"As kind of the center of the Great Lakes region, I think we will be the center of the hydrogen hub and hydrogen activity within the broader Midwest."
The other states involved in the coalition include Illinois, Iowa, Kentucky, Michigan, Minnesota, Ohio and Wisconsin.
Mitchell says there are approximately a dozen companies in Indiana that are exploring the use of hydrogen or have already begun investing in it.
For example, Columbus-based Cummins Inc. (NYSE: CMI) has made investments in hydrogen-powered fuel cell technology and electrolyzers, which can used to transform electricity into hydrogen.
"Other companies like Rolls-Royce are looking at hydrogen for the aviation industry," said Mitchell. "There is a strong interest in hydrogen from some of the utilities in the state. NiSource and NIPSCO up in the northern part of the state are thinking about the use of hydrogen in things like the natural gas distribution system, potentially hydrogen as a fuel for power generation, and even hydrogen as an alternative to batteries for energy storage."
Mitchell says he believes the number of Hoosier companies investing in hydrogen will grow as awareness continues to grow, which is a big part of the MOU.
"State leaders have recognized that this is a major opportunity but one that is just getting up and running, and it's probably a 10-20-year market that will play out over that kind of a span of time," he said. "Raising awareness, making sure that the states are thinking about things like the siting of pipelines, regulations around trucking and transport of hydrogen, incentivizing projects that use hydrogen, all of those types of topics are ripe for sharing and looking at best practices."
You can read the full Memorandum of Understanding by clicking here.
Story Continues Below