Cleveland-Cliffs CEO Bullish on Indiana Harbor Works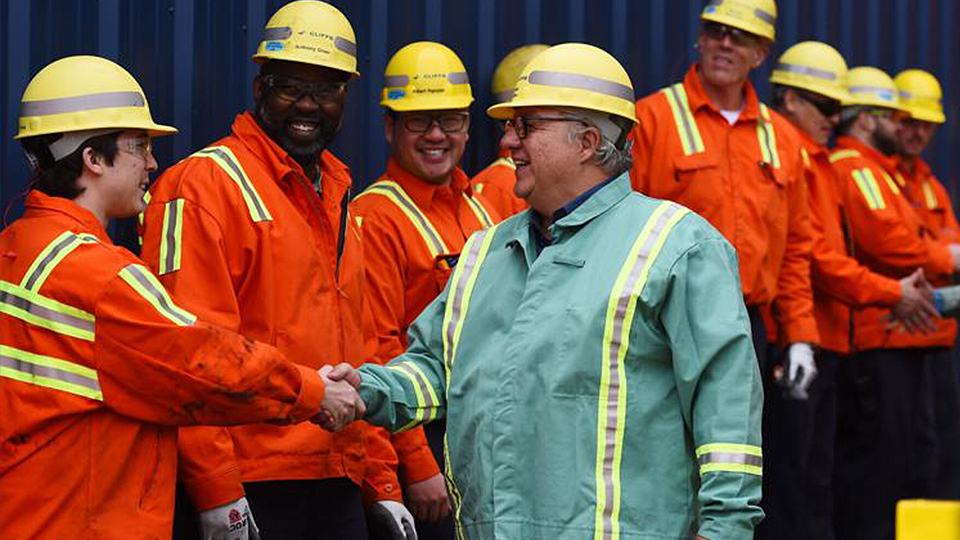 The president and chief executive officer of Ohio-based Cleveland-Cliffs Inc. (NYSE: CLF) says the Indiana Harbor Works steel mill in East Chicago remains a key operation for the company. Lourenco Goncalves visited the facility Monday, nearly two months after the company announced it was indefinitely idling one of its two remaining blast furnaces.
Cleveland-Cliffs detailed the idling of the Indiana Harbor No. 4 blast furnace in February, leaving only Indiana Harbor No. 7 in operation. The steel mill at one time had 11 blast furnaces.
Goncalves tells our partners at The Times of Northwest Indiana the company's $100 million investment in IH#7 last year prepared the blast furnace for continued productivity, including the use of more hot briquetted iron instead of coke to reduce its carbon footprint.
"We're going to have it for the long run," Goncalves said. "That's the biggest and most efficient blast furnace in the western hemisphere. We are now in a position to use a lot of HBI in the blast furnace and iron ore pellets to reduce coke rate to a level that our emissions are the envy of the world. It has the lowest coke rate in the footprint."
When the No. 4 blast furnace was idled, the company said no Hoosier jobs would be lost and any affected employees would be reassigned to other positions.
Goncalves says the company plans to continue investment in infrastructure and reliability at the steel mill.
You can read the full story from Joseph S. Pete at The Times of Northwest Indiana by clicking here.
Story Continues Below