Cicero Entrepreneur Participating in Walmart Open Call
A startup founded by a 21-year-old Cicero entrepreneur is one of nine Indiana companies selected to participate in Walmart's (NYSE: WMT) annual Open Call event. Caitie Gehlhausen founded Socket Lock-It at the age of 19 after unsuccessfully looking for a product that could serve as both a phone grip and card holder. In just two years, Gehlhausen secured a patent for the Socket Lock-It and partnered with a manufacturer in Elwood to make it. Now, she aims to get her product on Walmart shelves.
In an interview with Inside INdiana Business, Gehlhausen said having the chance to bring her idea to Walmart is a dream come true.
"I think it's every entrepreneur's dream to be in those big box retailers or even have the acknowledgment from the big box retailers that I have come this far and I'm worthy of even having the open call, which is so awesome," said Gehlhausen. "If you would've told me that as a 21-year-old, that I would own a patent on a product and be going to these open calls, I would've never believed you. It's pretty surreal."
This year's Walmart Open Call features 850 companies from throughout the U.S. vying for the chance to have their products, all of which are manufactured in the U.S., sold on Walmart and Sam's Club shelves, as well as Walmart.com and the Walmart Marketplace.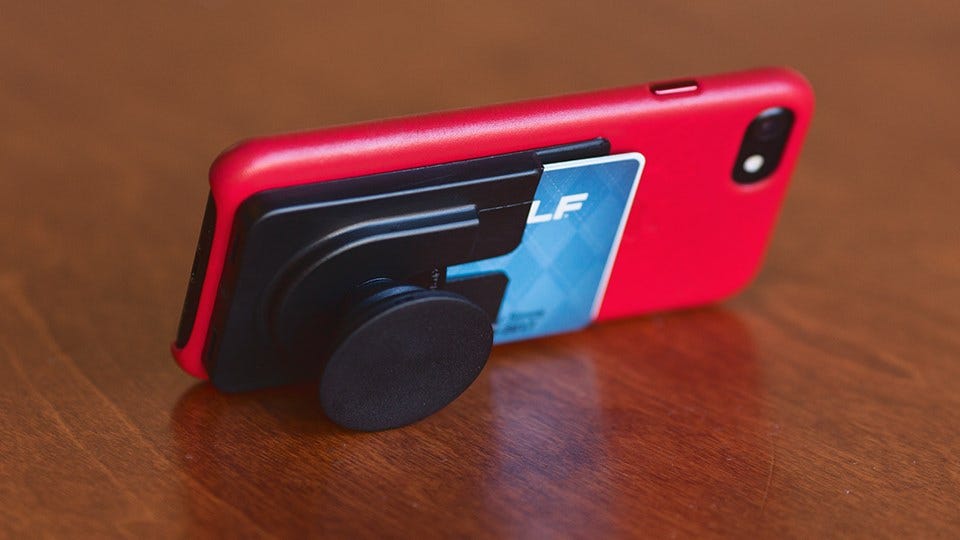 For Gehlhausen, it would be a huge step for a young startup that has already seen success. She says the company has several revenue channels, including direct-to-consumer sales on its website and Amazon, as well as B2B sales and retail.
"So we do largely the promotional industry and are able to customize for different brands, events and companies, and that's been a huge part of our business," Gehlhausen says. "We have been in smaller mom-and-pop shops. We were in over 30 UPS stores regionally and the next step is hopefully to get into those big box retailers."
After her idea had been crafted, Gelhausen needed to find a way to manufacture it on a large scale. She met with a representative from Progressive Plastics in Elwood, which agreed to make the product.
Gehlhausen is a graduate of High Point University in North Carolina, where she says her idea was supported by her professors in the university's entrepreneurship department. She says she has received additional mentorship from her father, who also owns his own company. Her mother also serves as president of Socket Lock-It.
The Walmart Open Call will be held virtually this year on October 1.
Last year, Logansport-based Foppers Pet Treat Bakery was one of the companies selected to bring its products to Walmart shelves just months after the company announced a $1 million expansion.
Gehlhausen says having the chance to bring her idea to Walmart is a dream come true.