Christian Theological Seminary elects officers to its board of trustees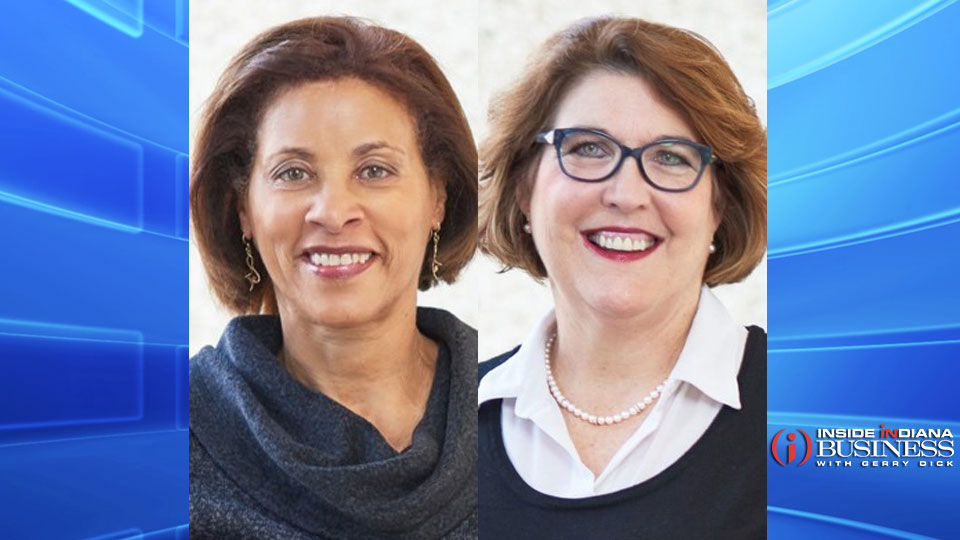 Christian Theological Seminary has elected officers to its board of trustees: Myra Selby, chair; Fred Green vice chair; Dana Sherwood, treasurer and Jo Taylor, secretary.
Selby is an attorney and partner at Ice Miller LLP, in Indianapolis. Selby is a graduate of Kalamazoo College (BA) and the University of Michigan Law School (JD), and she served as director of health care policy for the state of Indiana under Governor Evan Bayh. She has the distinction of being the first woman and the first African American Associate Justice of the Indiana Supreme Court (1995-1999). There, Selby increased public transparency of the court and authored more than 100 majority opinions. In 2016, President Barack Obama nominated her to serve as a United States Circuit Judge of the United States Court of Appeals for the Seventh Circuit. The recipient of numerous awards including the Madame C.J. Walker Award, Selby has been a member of the CTS Board of Trustees since 2017.
Green recently retired as chief strategy officer and chief operating officer at Cripe, where he held several different senior leadership roles such as head of architecture. He earned a BFA from Indiana University and a BA in Architecture from the University of Kansas. Green is a member of several boards and professional organizations, including the American Institute of Architects; the Board of Directors for the Andrew J. Brown Academy; the Board of Advisors for the Kansas University School of Architecture, Design, and Planning; the Indy Public Safety Foundation Board; and the Board of Contractors for the city of Indianapolis.
Sherwood is president and CEO of C-Tech Corporation Inc., in Boggstown, which installs guardrail, fence, and other highway safety devices throughout the state. She is a certified professional account who earned a BS in Accounting from Butler University. Sherwood is a member of First Christian Church in Shelbyville, which she has served as Sunday school teacher and as chair of the congregation's search committee, budget committee, Christian education, and strategic planning committee. Sherwood has served on several community boards, including the Shelby County United Fund, Shelby Senior Services, and the Indiana Construction Association, and she also sat on the grant making committee of the Blue River Foundation. She has been a member of the CTS Board of Trustees since 2014.
Taylor is president of JAT Executive Coaching and Consultation. She earned a BS in Psychology and Communication from Goshen College and an MBA from Indiana University's Kelley School of Business. Taylor served in numerous positions over her 31-year career at Eli Lilly and Co., including vice president and global ethics and compliance officer (2011-2014) and chief customer officer and vice president of global research (2014-2017). Taylor serves on the Development Board of the AMPATH/IU Center for Global Health and on the Strategy Committee at Timmy Global Health, and she has been a member of the CTS Board of Trustees since 2016.
Also, CTS has added five new members to its Board of Trustees:
Dr. Judith G. Apple-VanAlstine lives in Fishers and is a member of Geist Christian Church (Disciples of Christ). She holds a Doctor of Education degree, along with Bachelor and Master of Science degrees in Elementary Education, from Indiana University, Bloomington. For more than 16 years, Apple-VanAlstine worked in higher education and is dedicated to life-long learning. She is Dean Emerita of the School of Adult Learning at the University of Indianapolis. Apple-VanAlstine has also held the positions of director of academic programs at the University of Indianapolis and Director of Curriculum and Assessment at Center Grove Community School Corporation. Judith received the Commission for Accelerated Programs Excellence in Teaching Award in September of 2008.
Belinda Drake is director of youth services at Indiana Youth Group, where she serves young people ages 12-24 who self-identify as LGBTQ+, as well as their allies. A resident of Indianapolis and a member of New Revelation Baptist Church, she holds a bachelor's degree in Political Science and Law from IUPUI and has dedicated her career to community service. Drake has worked with the Indiana Family Social Services Administration and the Indiana Department of Child Services. In 2020, she ran for Indiana State Senate in District 32. Drake mentors local youth, volunteers for the Indianapolis NAACP Young Adults Committee and other community groups, organizes local voter registration, and organizes STUDS Who Lead events to promote gender and sexual identity acceptance and inclusion.
Rev. Dr. William J. Smith, Jr. is pastor at Second Missionary Baptist Church in Kokomo. A native of Mathews County, VA, he was licensed and ordained at the Lebanon Baptist Church and served as an associate minister at Third Baptist Church under the leadership of Dr. Joe B. Fleming. William earned Bachelor and Master of Arts degrees at Virginia University and Seminary, an MDiv from CTS, and a DMin from United Theological Seminary. Under his leadership, Second Baptist recently started a Community Development Corp. Embracing Hope of Howard County, and are renovating Douglass School, an historic African American School to serve as a community museum and cultural center and developing land for community transitional housing.
Timothy K. Sullivan is chief financial officer for Thompson Thrift Construction. He lives in Bloomington and is a member of First Christian Church. Tim holds a Bachelor of Science in Accounting from Indiana University and an MBA from Butler University. He previously served as the VP of finance and director of global financial planning and analysis at Bemis Co. He currently serves on the board of Union Hospital and is a member of the Accounting Advisory Board for Indiana State University. Active in numerous professional organizations, he is a member of the American Institute of Certified Public Accountants and a mentor for the Kelley School of Business at Indiana University. In 2005, he served as Six Sigma Green Belt Member of the Task force for Promoting Liberal Arts Educations at ISU.
Dr. Alana Jamil Washington is executive pastor at Amazing Grace Christian Church in Indianapolis. She holds a Doctor of Pharmacy degree, an MBA in Leadership, Entrepreneurship and Innovation, and an MA in Business Administration from Butler University. Since 2018, she has worked for Eli Lilly and Co. and is currently senior director, US alliance- diabetes, global medical affairs. She has also worked with the Methodist Medical Group and at St. Vincent Women's Hospital and St. Vincent Hospital, where she served as Director of Pharmacy Services. She currently serves on the Board of Directors for the Indiana Pharmacists Association. She co-led the first capital campaign for the Amazing Grace Christian Church where she served as a Council Member and secretary from 2013-2018.
Story Continues Below