Charlestown wastewater treatment plant lands READI funding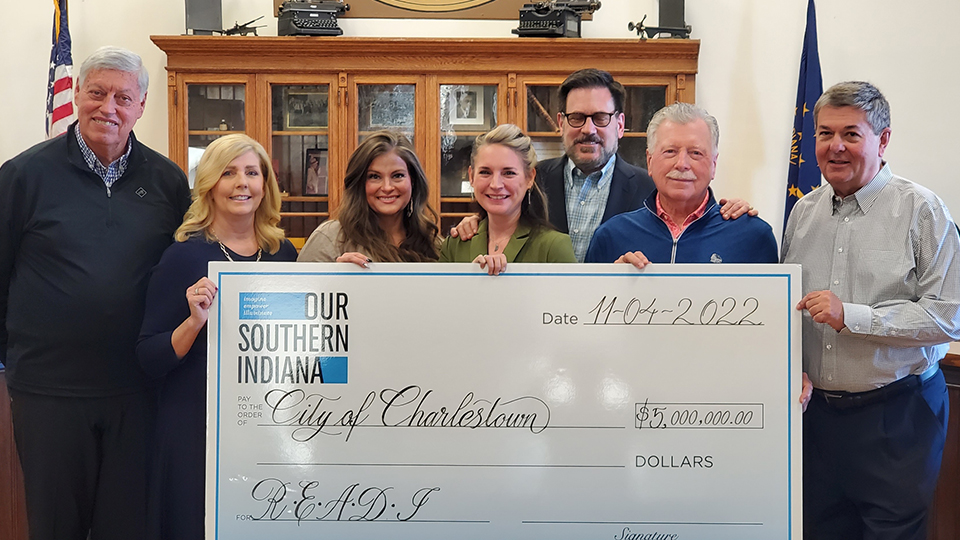 An effort to boost capacity at the Charlestown Wastewater Treatment Plant is receiving state support. The Our Southern Indiana Regional Development Authority and the Indiana Economic Development Corp. have approved $5 million in funding for the project from the Indiana Regional Economic Acceleration and Development Initiative, or READI.
The plant provides wastewater treatment for tenants in the River Ridge Commerce Center, which is split between Charlestown and Jeffersonville. A second plant in Jeffersonville provides services for tenants within that city's jurisdiction.
The project will include the construction of a new, $44 million facility in Charlestown. City spokesperson Brian Smith tells Inside INdiana Business officials are in the final design phase before putting the project out for bids.
In its regional economic development plan filed with the state as part of the READI process, the RDA says both treatment plans are nearing capacity.
"On nearly a daily basis, the [River Ridge Development Authority] receives requests for information from companies looking to locate to or expand within River Ridge," the RDA said in the plan. "Providing adequate wastewater treatment for these companies is a primary concern to continue development. Expansion of each community's wastewater services is imperative."
In March, the River Ridge Development Authority authorized two memorandums of understanding to help finance improvements at both treatment plans.
For Charlestown, the MOU calls for the RRDA to contribute $12 million toward the project.
"Projects like the Charlestown Wastewater Treatment Plant will have an immeasurable direct and indirect impact to our regional economy and quality of place," Our Southern Indiana RDA Board Chair Dana Huber said in written remarks. "We know that jobs follow people. This infrastructure project and others will yield the capacity to grow our workforce for years to come."
Smith says the city expects to begin construction in 2023.
Story Continues Below