Charlestown marks improved water from $16M investment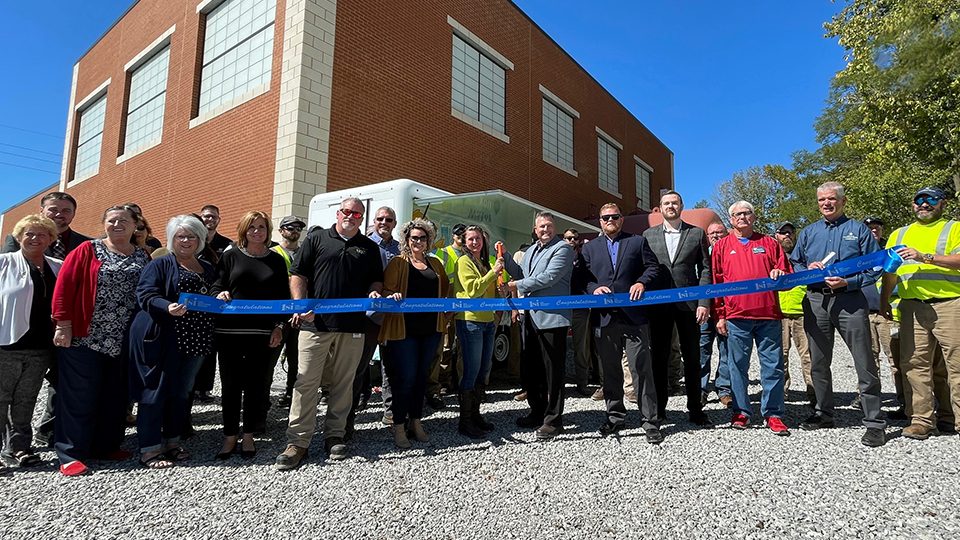 When Indiana American Water Co. took over operations of the water treatment system in Charlestown three years ago, discolored water flowed out of residential and commercial taps, according to city leaders. During a recent ribbon cutting ceremony for a new $16 million water treatment plant, officials from the community and the Greenwood-based water company said the new facility will address that issue.
Indiana American, a subsidiary of American Water Company (NYSE: AWK), says the new system will improve water quality for its 3,000 customers in Charlestown by removing iron and manganese from the groundwater source.
"We promised when we purchased this system in 2019 that we would address the long-standing issue of high manganese levels and discolored water that has plagued the system for decades, and this new facility helps us to deliver on that commitment," said Indiana American Water President Matt Prine.
The project also included improvements to pumping equipment to increase the flow of water and enhance fire protection capabilities, and switching from using gaseous chlorine to sodium hypochlorite, a much safer liquid disinfectant, according to Indiana American.
"These improvements are a key part of Charlestown's plans to ensure that we offer a high quality of life for our residents as we strive to meet our growth potential in the years ahead," said Charlestown Mayor Treva Hodges. "Clean, reliable and safe drinking water is an important quality of life issue, and I am excited that Indiana American Water has followed through on their commitment to address the long-standing issue of discolored water in Charlestown."
The water company says prior to the new water treatment plant, it had invested about $11 million in the city's aging water infrastructure, including the addition of automatic flushing devices, replacing 150 fire hydrants, and adding a backup power system.
While Indiana American says water quality is improving, water customers may still see occasional instances of discolored water as sediment is flushed from water mains and tanks.
"Once the work is completed, we expect to see even better water quality at the tap," said Prine.
Story Continues Below