CEO: Circular plastics plant already making a mark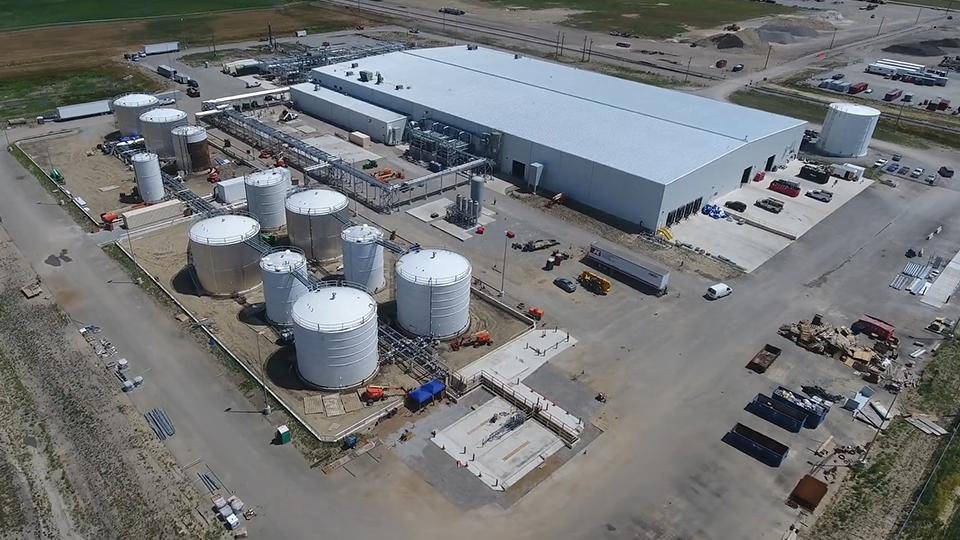 The chief executive officer of California-based Brightmark Energy says production at the plastics-to-fuel plant in the northeast Indiana town of Ashley is nearing completion of its startup phase.
Bob Powell says the $260 million facility has already recycled 4 million pounds of plastics, including 4,000 car seats, 60,000 pounds of boat wrap and 6,000 pounds of plastics recovered from the ocean. When fully operational, the plant is expected to divert 100,000 tons of plastics annually.
Powell says getting to this point after beginning construction more than three years ago is exciting.
"It's really a testament to the team that we've achieved this milestone, and then we see the clear path toward final completion at our full capacity," said Powell. "So having worked through the external events of the last three years, it is amazing what this inspired and motivated team has done. And we're just we're so delighted as we're now producing the products that we intended to."
The facility is designed to convert plastic waste of all types into new plastic products, as well as ultra-low sulfur diesel fuel and naptha blend stocks, and commercial-grade wax.
Powell says, however, that the project faced its own challenges, particularly due to the pandemic.
"It impacted our timelines for machinery, access to plastic waste, and hiring efforts that are planning as well," he said.
The company expects the Ashley facility to be fully operational this year. The facility currently has more than 80 employees and Powell says that number is expected to grow to more than 100 by next year.
He adds the company is already looking at expanding its Indiana footprint.
"There's a lot of plastics in the environment, whether it be Indianapolis, sort of in the middle of our state, or as you go up towards northern Indiana, as you had a little bit closer to Chicago," he said. "So, there's a lot to be done, and what we want to do is now with the success of finally getting the plant up and running is to expand the footprint there so we can increase the mission, have more jobs in the community and support the state of Indiana and our local community there."
Brightmark also has plans for a plastics-to-fuel plant in Georgia, but construction has not yet begun. Powell says there are plans for similar facilities in southeast and northeast portions of the country as well.
However, the company is not stopping in the U.S. Powell says the company has plans to go international.
"We on a daily basis receive inquiries into us locating the game changing technology and communities around the world," he said. "So to get specific, we actually have already announced plans to build new facilities in Germany, South Korea and Australia as well, in addition to the states."
Powell says the state of Indiana has set the bar for communities and helped create a model for success, both in the U.S. and globally.
Story Continues Below