Campaign launched to support Coca-Cola bottle mural in Terre Haute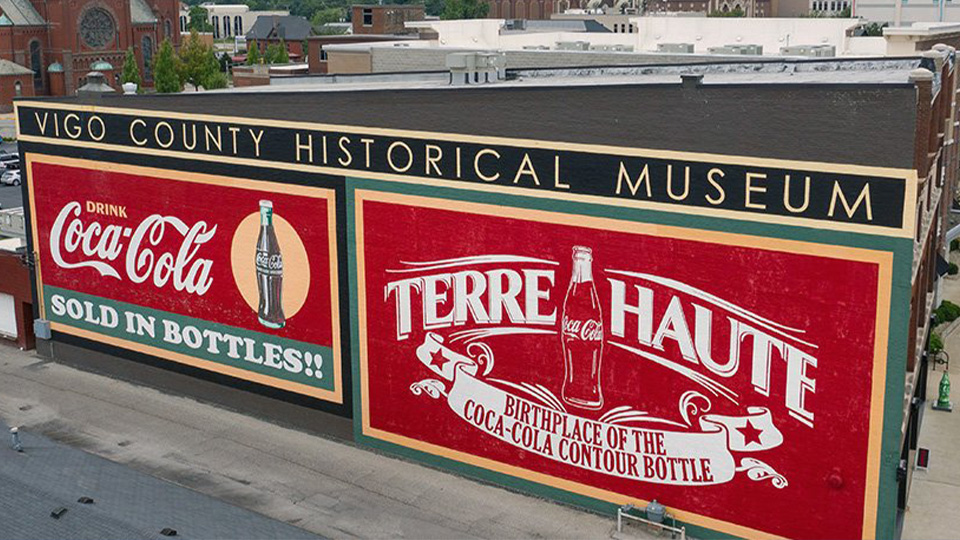 The Vigo County History Center in Terre Haute has launched a campaign to help fund needed repairs to its building due to water damage. Part of the effort will include repainting the iconic "Birthplace of the Coca-Cola Bottle" mural on the building's east wall.
The center says heavy rainstorms that have occurred since January 2022 have caused water to infiltrate the interior wall on every floor of the former Ehrmann Manufacturing building, which was built in 1895.
"Crews must begin work to replace and repair all joints in the wall to seal and stop water from damaging the building," the center said on its website. "After construction and repair, the beloved Birthplace of the Coca-Cola Bottle mural on the east wall will need to be repainted."
The center is looking to raise funds to help offset the cost of construction and repainting, which is estimated to be about $200,000.
The east facade of the building has approximately 42,000 bricks, and the center is giving people the chance to "buy" a brick as a way to support the project.
You can learn more about the "Brick by Brick" campaign by clicking here.
Story Continues Below