Butler to host Crossroads Classic Analytics Challenge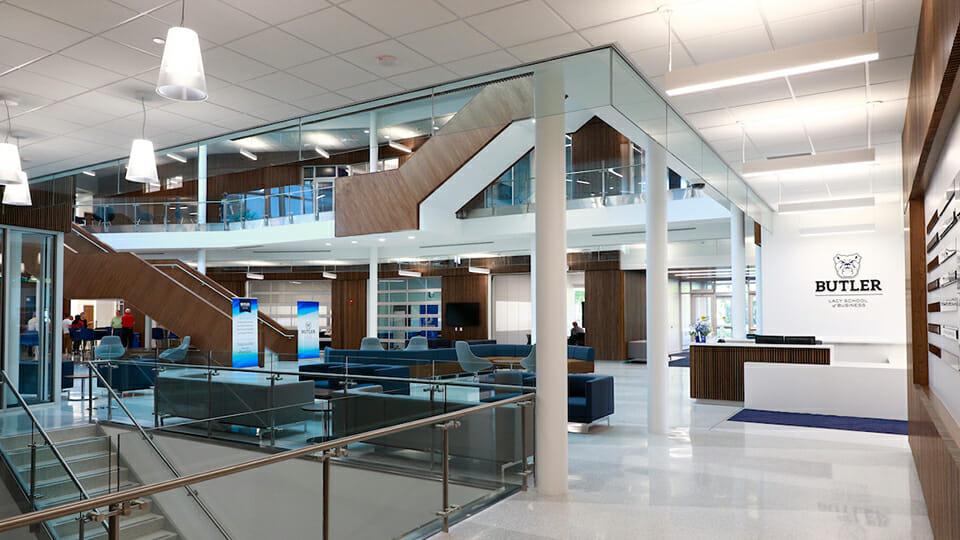 The Lacy School of Business at Butler University will next month host its annual Crossroads Classic Analytics Challenge. The competition features student teams from Butler, Indiana University, the University of Notre Dame and Purdue University working to solve real-world analytic problems provided by the Indiana business community.
Butler says the CCAC provides a "one of a kind experiential learning case study focused on data analytics and business modeling using state of the art machine learning and business intelligence techniques."
The competition includes a month-long series of educational events that will culminate in a grand capstone case provided by the Indianapolis Colts.
Approximately 200 undergraduate and graduate students will begin by attending the final Colts game at Lucas Oil Stadium for a tour to witness how source data is captured at the point of creation, Butler says. Colts Vice President of Data Analytics Charlie Shin will present the capstone business problem at the end of the kickoff event.
The CCAC will also include a 12-hour datathon that will focus on undergraduate students who hae not yet completed the course work required for the grand case competition. It will also feature a town hall speaking event featuring the competition's corporate sponsors.
The final award presentation will take place at the end of February with the teams presenting their solutions to a panel of Indianapolis Colts organization members.
Butler says over the past three years, the CCAC has awarded more than $30,000 in scholarships to participants.
You can learn more about the competition, including how to register, by clicking here.
Story Continues Below