Burton: Rail worker strike would have had 'devastating impact'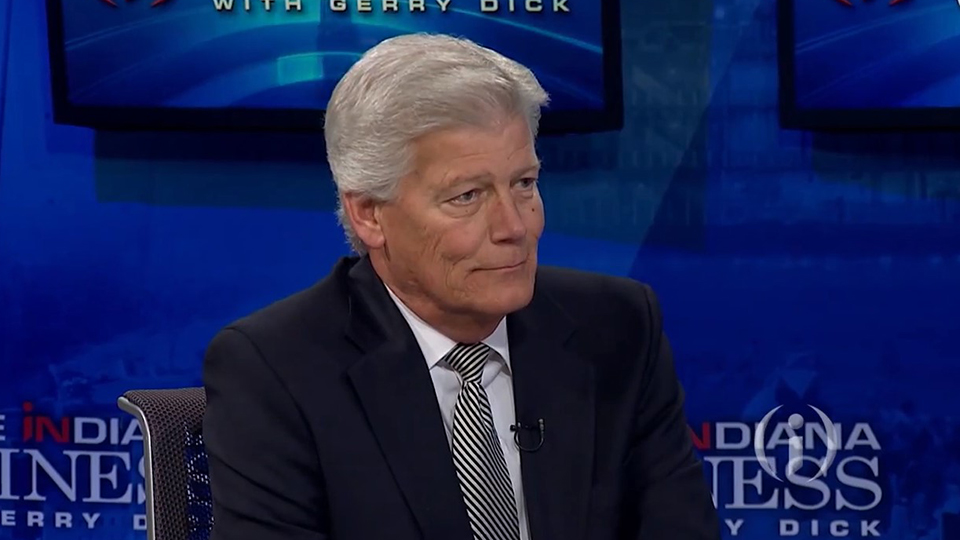 A tentative agreement has been reached between the nation's freight railroads and unions representing some 60,000 rail workers, averting a strike that would have caused a major supply chain disruption. The deal, which must still be ratified by union members, came less than 24 hours before a deadline that would have allowed workers to go on strike.
"I think it would've had a very dampening affect on an economy that's recovery and is challenged at this point in many, many other sectors with supply costs, labor costs, just about everything," said Brian Burton, president and CEO of the Indiana Manufacturers Association.
Burton discussed the labor dispute and tentative agreement in an interview with Inside INdiana Business.
"This taking it up right to the edge was a problem in itself because predictability and certainty is what creates investment in business operations, and we were really close to shutting a good chunk of our economy – and extremely important part of our economy – for particularly our sector," said Burton. "We have almost 4,000 rail miles in our state, and as the most manufacturing intensive state, we make things and we have to move things. Therefore, rail is super important to us."
The Association of American Railroads says agreements were reached with the Brotherhood of Locomotive Engineers and Trainmen Division of the International Brotherhood of Teamsters, the International Association of Sheet Metal, Air, Rail and Transportation Workers – Transportation Division, and the Brotherhood of Railroad Signalmen. 
The new contracts will provide rail workers with a 24% wage increase over a five-year period from 2020 through 2024, the association said. That includes an immediate average payout of $11,000 upon ratification.
"These rail workers will get better pay, improved working conditions, and peace of mind around their health care costs: all hard-earned," President Joe Biden said in a statement Thursday. "I thank the unions and rail companies for negotiating in good faith and reaching a tentative agreement that will keep our critical rail system working and avoid disruption of our economy."
Burton says even the slightest disruption in the manufacturing supply process can cause a backup in production.
"[In] automobile manufacturing, behind the scenes is an orchestrated dance of rail and truck and air freight that has to be there at a certain time for that car part to be put into the car or the truck or the farm equipment or RV or whatever it may be," he said. "You disrupt any of those components, then you choke that supply chain and it just backs up behind it."
Burton says the labor situation is very complex with 12 different unions representing the rail workers. He says he hopes the union members ratify the tentative agreements in order to bring more certainty back.
"It does tell you how fragile our economy is. If one portion of it is constrained or down, it has a tremendous impact all across the country, and actually, with the largest economy in the world, it has a tremendous impact on the world economy."
Story Continues Below