Bringing tech education to Gary teens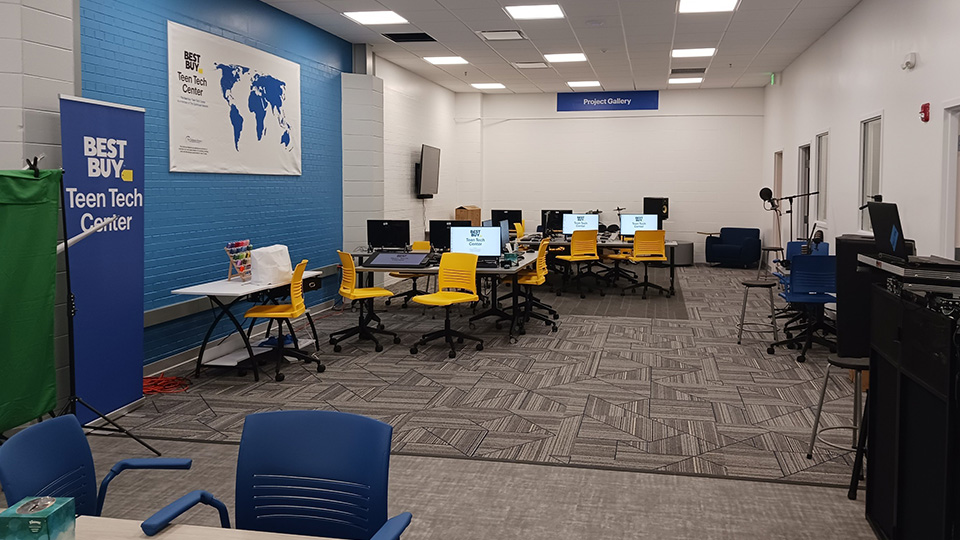 The Boys and Girls Club of Greater Northwest Indiana will Thursday celebrate the opening of the Best Buy Teen Tech Center in Gary. It is the 50th location across the U.S. where the electronics retailer has placed an educational facility that focuses on job-readiness training for teenagers. Club members will have access to some of the latest technology tools to help them explore digital media, robotics, 3D printing, among other fields.
In an interview with Inside INdiana Business, Boys and Girls Club Chief Executive Officer Ryan Smiley said the center will focus on empowering youth from all backgrounds to build community and careers through technology.
"As an organization, we made a conscious decision to be really proactive in this space and giving our teens an opportunity that they're not going to get elsewhere," said Smiley. "It's about access to technology. It's about career exposure, and it's about entrepreneurship."
LISTEN: Smiley explains the tech center could have a transformational impact on Gary teens.
The tech center is located inside the former Tolleston High School in Gary where the Boys and Girls Club already have a facility.
Smiley says the center was an approximate $400,000 investment from multiple funding sources with $150,000 from Best Buy Foundation. In addition to local support, the center is sponsored by a Best Buy executive who grew up in Gary. Damien Harmon is executive vice president of omnichannel at the Minnesota-based retailer.
"Gary holds such a special place in my heart, and it's so important to me that teens in the community can dream big dreams, be inspired and get the support they need to build a bright future," said Harmon in a statement to Inside INdiana Business. "I am so proud to partner with the Boys and Girls Club to build this new Teen Tech Center that will allow Gary youth to chase their dreams."
Harmon and his wife Katy started a foundation last year to support efforts like the tech center. He oversees Best Buy's Geek Squad. He understands the value of a tech-focused education.
"We want this to be a space where teens can go to gain the skills and mentorship to become who they never thought they could be," said Damien. "The Teen Tech Center is here for the next singer, artist, composer, or gamer to have the opportunity to really maximize their potential."
Best Buy says it plans to expand the program to 100 locations by 2025. This is the second Teen Tech Center in Indiana. The other facility is at the Martin Luther King Community Center in Indianapolis.
Smiley says about 40 teenagers are enrolled in the pilot program. He hopes to use the Gary location is a model for the other nine Boys and Girls Club locations throughout Porter and Lake counties.
"Because all kids, regardless of where you live, or the zip code in which you reside in, deserve the best opportunity that we as an organization can provide," said Smiley. "We've got to be able to provide them that exposure and opportunity to dream big. The opportunities are just endless."
To take advantage of the program, teenagers must be members of the Boys and Girls Club, which costs $40 annually. Smiley says BGC has programs in place to help defer the costs for families in need.
The tech center is open weekdays, after school until 7:00 p.m.
Click here to learn more.
Story Continues Below