Botteron: ESN move creates 'strategic opportunity'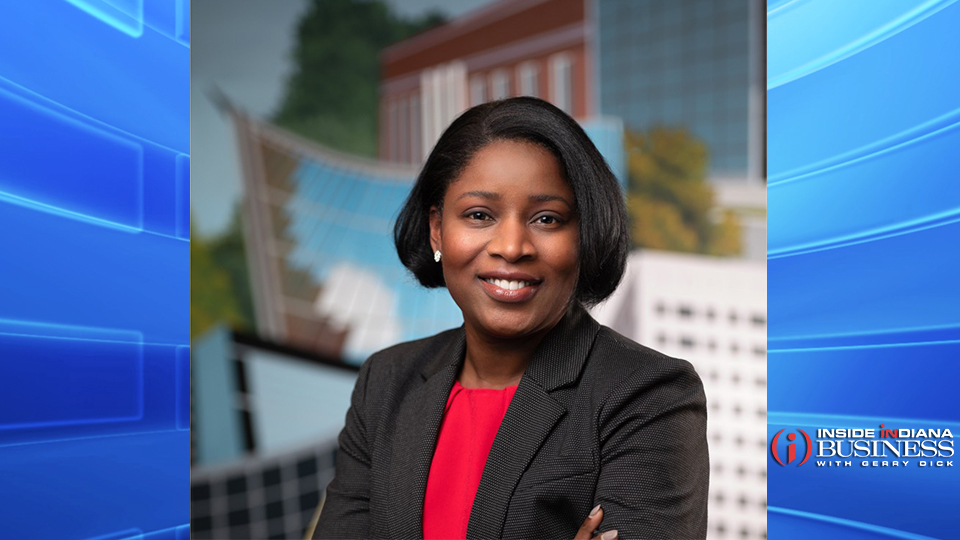 The chief operating officer of the Central Indiana Corporate Partnership says Thursday's announcement that Indianapolis-based Energy Systems Network is merging with the Battery Innovation Center in Newberry is a strategic opportunity to further an already strong relationship. ESN is the partnership's advanced energy technology and transportation initiative, and Latoya Botteron says work between ESN and the BIC has ramped up over the last few years.
"The purpose for ESN has really broadened and we think that the Battery Innovation Center, with its sort of broader mandate, it makes sense for ESN to be a part of that organization," said Botteron.
In an interview with Inside INdiana Business, Botteron said the partners will have an opportunity to better meet the needs of stakeholders.
"[They'll be able to] leverage talent, leverage joint capabilities to do more together as an organization and expand their footprint beyond Indiana nationally and sometimes with international customers," she said.
The CICP established ESN in 2009, and the following year, ESN created the BIC as a collaborative commercialization project to develop, test, manufacture, and commercialize battery and related energy systems technologies.
The BIC spun out as its own independent organization in 2012. However, the two organizations continued to work closely together on a variety of projects, including the recent Indy Autonomous Challenge.
ESN will continue to operate out of Indianapolis with Paul Mitchell as president and CEO, while the BIC will remain in Newberry with Ben Wrightsman leading the charge. However, Botteron says there could be room for growth in the future.
"I believe that eventually, the Battery Innovation Center may have a footprint in central Indiana around the 16 Tech campus. However, ESN will continue to have a footprint in Indianapolis."
Botteron says over the last 13 years, ESN has meant a lot to the CICP, and is a critical part of the state as the focus on electric vehicles and battery innovation continue to grow not just in Indiana, but around the globe.
"Being able to be at the forefront of that really innovative that really innovative thinking with projects like the Indy Autonomous Challenge that brought university participants from across the world and has been one of the most innovative programs in autonomous car technology to happen in the nation recently," she said.
She adds because of the collaborative nature of the two organizations, the merger is a seamless transition.
The merger will be effective on Aug. 5, and the CICP says there will be no negative effect on jobs in either organization.
Story Continues Below