BMV, Dept of Labor Commissioners on the Move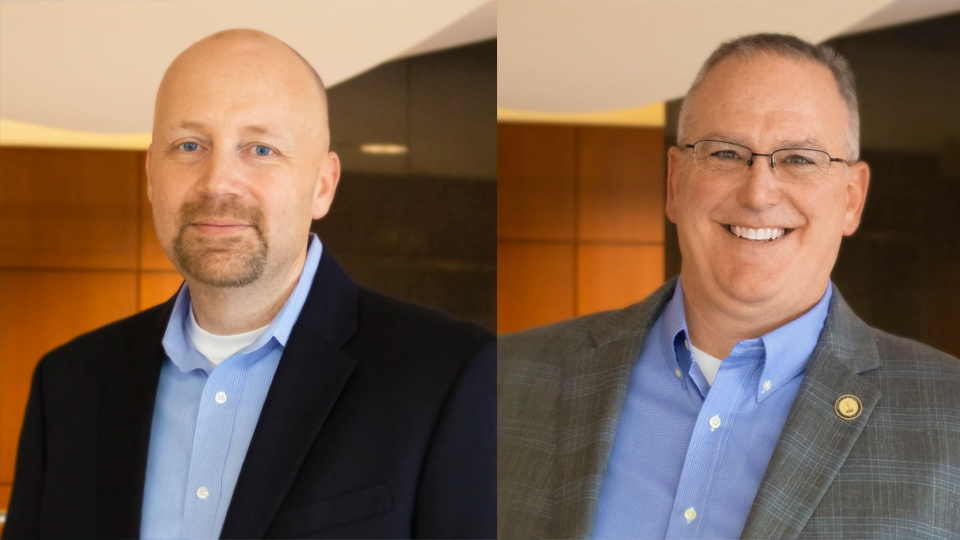 Indiana Bureau of Motor Vehicles Commissioner Peter Lacy has notified the Holcomb administration that he is stepping down after more than six years on the job. Governor Eric Holcomb has tapped Indiana Department of Labor Commissioner Joe Hoage to succeed Lacy, effective May 28.
Lacy was named BMV commissioner in 2017 after serving as chief of staff for two years.
According to the governor's office, Lacy implemented several operational measures during his time that reduced wait times at BMV branches and increased customer satisfaction ratings. He also saw kiosk transactions increase from 98,000 in 2016 to more than 850,000 in 2021. Part of that increase was due to closed or reduced hours at branches during the pandemic.
"Commissioner Lacy has delivered outstanding service to Hoosiers by investing in new technology and empowering employees to drive change," said Holcomb. "The result is an agency that provides Hoosiers with great customer service and more choices about how they interact with the agency. Peter has prioritized efficiency in operations and always focused on quality."
Hoage was general counsel for the BMV from 2017 until 2020, when he was named commissioner at DOL. He has also served as the state's public access counselor, general counsel for the Indiana Department of Natural Resources, an attorney with the Indiana Gaming Commission and as a deputy prosecutor in Marion County.
The new commissioner for the Department of Labor will be named at a later date.
Story Continues Below