Bill Would Create Financing Tool for Broadband Investment
The expansion of high-speed broadband in Indiana is getting addressed on multiple fronts, including how to pay for it in underserved areas. State Senator Scott Baldwin (R-Noblesville) has authored legislation that would create a tool to help communities invest in high-speed broadband projects.
Senate Bill 359 would allow local government to finance high-speed broadband infrastructure by leveraging anticipated service fee revenue that the project would generate.
In an interview with Inside INdiana Business, Baldwin explained why a financing incentive is needed.
"Internet service providers are not building additional facilities or infrastructure into certain areas because they can't guarantee to their investors or their or their own corporation that there'll be sufficient adoption against the cost that they would incur to build that infrastructure," said Baldwin.
Baldwin says the legislation would permit a unit of local government to finance broadband projects through the issuance of taxable or tax-exempt bonds.
He says the bonds would be repaid by a broadband provider through customer fees.
"It's just an additional financing mechanism that's not mandated," said Baldwin. "It's just another arrow in the public-private quiver for private communities to be able to solve their own broadband service problems."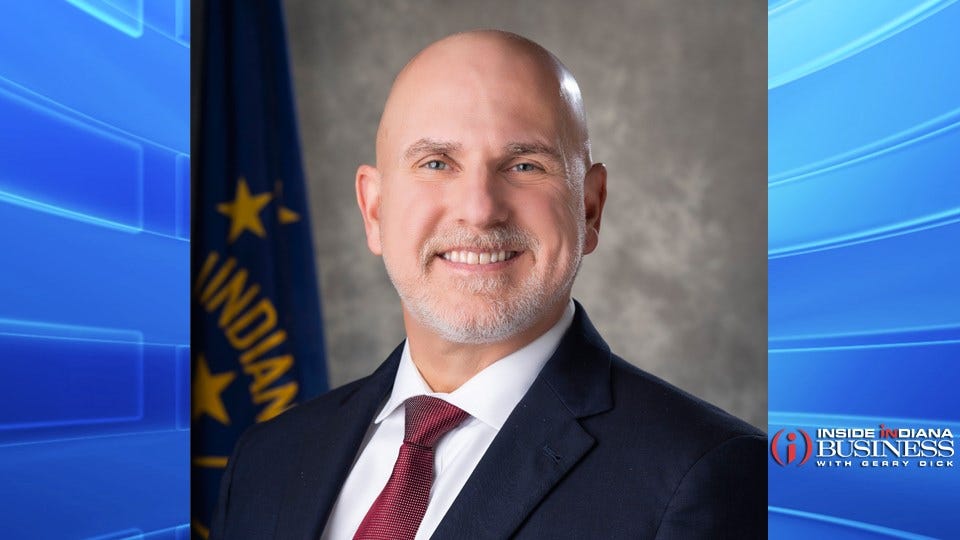 Another approach to bridge the digital divide is direct public funding During the State of the State Address Tuesday, Governor Eric Holcomb announced he is seeking an additional $100 million for his Next Level Broadband grant program.
Holcomb's office says the state has awarded more than $79 million to 41 counties during the first two rounds of funding.
"The additional $100 million I'm requesting will enable us to continue making progress, bringing improved speed to all corners of our state for all Hoosiers," said Holcomb.
Baldwin thanked Holcomb in establishing the broadband Grant program, and he says he hopes his bill will build on these efforts by providing additional financing options for communities – rural, suburban or urban.
"Now more than ever, Indiana's businesses, remote workers, farmers, students and Hoosiers seeking access to virtual health care or other services must have access to reliable, high-speed internet," said Baldwin. " We should empower local communities to identify these needs and give them the tools to finance local broadband deployment to help sustain their communities and energize their economies."
According to data from the Federal Communications Commission, more than 600,000 Hoosiers lack access to adequate broadband service.
Click here to read more about Senate Bill 359.
Story Continues Below
Baldwin explained how public-private partnerships can benefit from the incentive.