Bicentennial Design Contest Winner Named
Indianapolis-based designer Mandy Walsh has been named the winner of the Bicentennial Commission's art and design contest. Walsh's logo, selected from a pool of over 100 submissions, will be the "central icon" for the city's year-long bicentennial celebration and appear on posters and t-shirts to promote bicentennial events.
Walsh, who won $5,000 for her design, previously served as a graphic designer at the Indianapolis Motor Speedway. She says that experience helped shaped her winning submission, a simple design that includes Monument Circle and the city flag.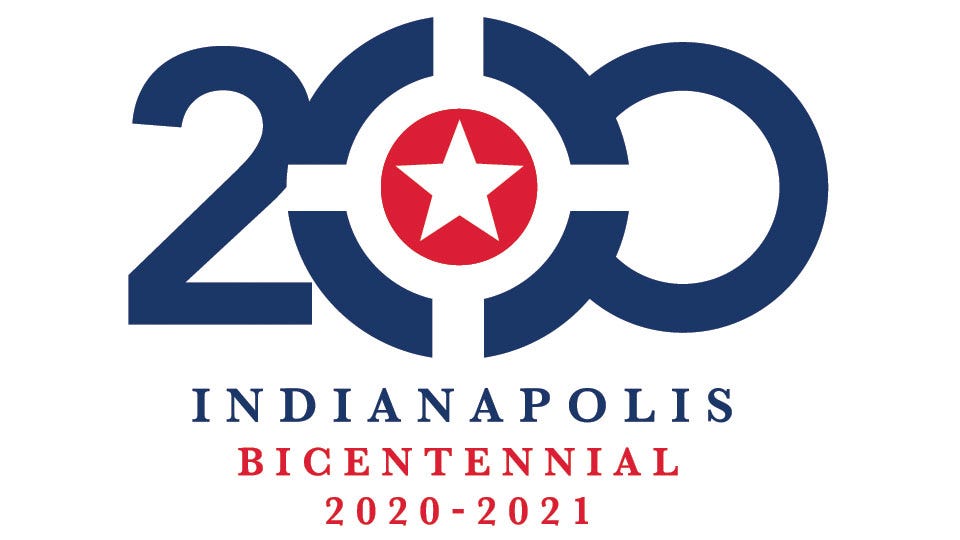 "This design joins the ranks of so many other iconic Indianapolis logos that have helped to define civic events and tell our city's story," said Indianapolis Mayor Joe Hogsett. "Over the next year, it is my hope that neighborhood groups, community organizations, and legacy institutions all view this landmark milestone as an opportunity to plan for our city's next 100 years. At gatherings, big and small, this logo will be a signifier of Indianapolis' 200-year history and a reminder to think big, as we move into our city's next century."
The Indianapolis Bicentennial will span from June 2020 through May 2021.