Bethel University Receives Gift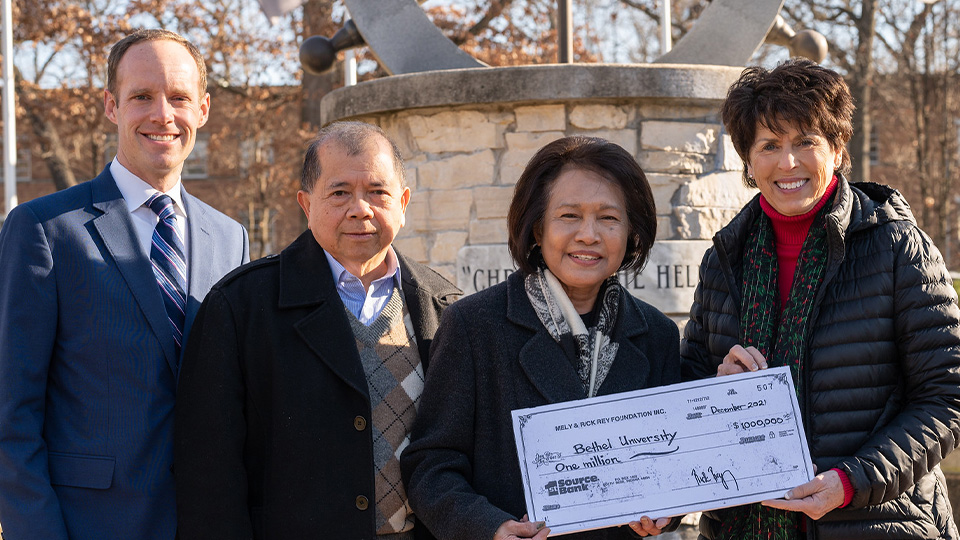 Bethel University is the recipient of a $1 million gift from the Mely and Rick Rey Foundation. Rick Rey owns Specialty Products and Polymers in Niles, Michigan and is a 1977 Bethel graduate.
Bethel's Vice President for Insitutional Advancement Brent LaVigne says the impact of the gift will be long-lasting.
"Yet, what excites me most is the spirit in which the Reys give. Their desire isn't for personal recognition, but to encourage others to invest in Bethel University," said LaVigne.
LaVigne says the gift will specifically increase the Mely & Rick Rey Foundation Endowment fund, expand international student and staff support and funding for Bethel scholarships. The university says the Reys' gift will also provide funding for a critical piece of chemistry lab equipment, an autoclave.
Dean of Arts and Sciences Jana McLean says the autoclave is essential for sterilizing and growing bacteria.
"We're so grateful for the gift of the autoclave. It allows us to work with all types of microbes, whether it's teaching nursing students about antibiotic-resistance in bacteria or performing scientific research with yeast," said McLean.
Rey says he's been blessed, which is one reason for the donation.
"Giving a gift is not only paying back, but paying forward."
Story Continues Below