Ball State receives $750K grant to help STEM students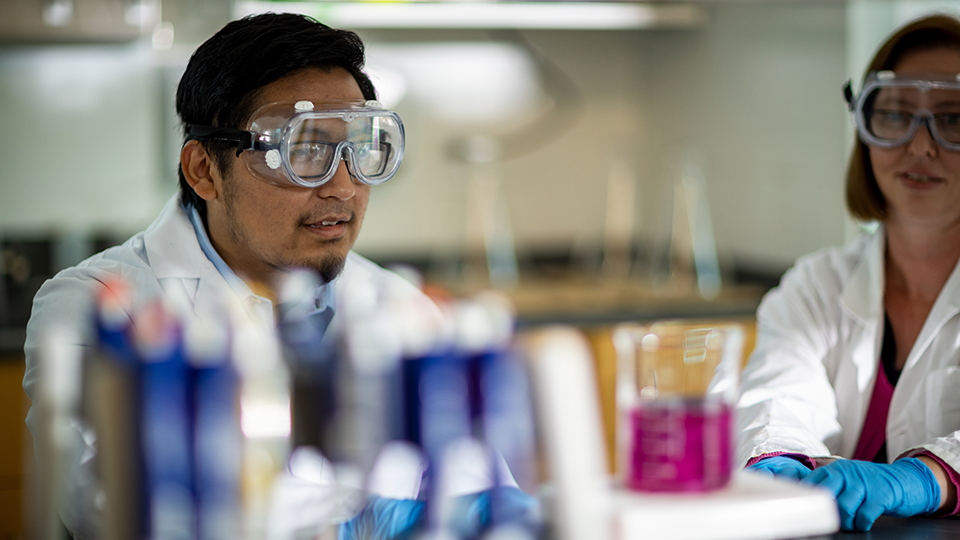 Ball State University's College of Sciences and Humanities has been awarded a $750,000 grant to help increase retention and graduation rates among academically talented, low-income students in chemistry and biology. The five-year grant comes from the National Science Foundation.
The foundation's scholarship program, earmarked with a STEM emphasis, will be used to provide scholarships to 16 undergraduate students with demonstrated financial need.
The grant will enable the university to build programming, using high-impact practices, such as a first-year seminar program, opportunities for undergraduate research, and living-learning communities.
"We are grateful to have the support of the National Science Foundation to advance our institutional goals of transforming the economic landscape of talented students who come from disadvantaged backgrounds that otherwise might not have considered attending our university," said Maureen McCarthy, dean of the College of Sciences and Humanities.
BSU says regional recruitment efforts for the scholarships will target schools in the Indianapolis metropolitan area that enroll a highly diverse, low-income student population.
Locally, it'll will focus on students from Muncie Central High School, the Indiana Academy for Science, Mathematics, and Humanities, and Burris Laboratory School.
The students selected for the scholarship will work out of Ball State's state-of-the-art Foundational Sciences Building that opened in June 2021.
It features 72 laboratories, immersive learning classrooms and flexible teaching spaces.
Story Continues Below