Asher Agency changes ownership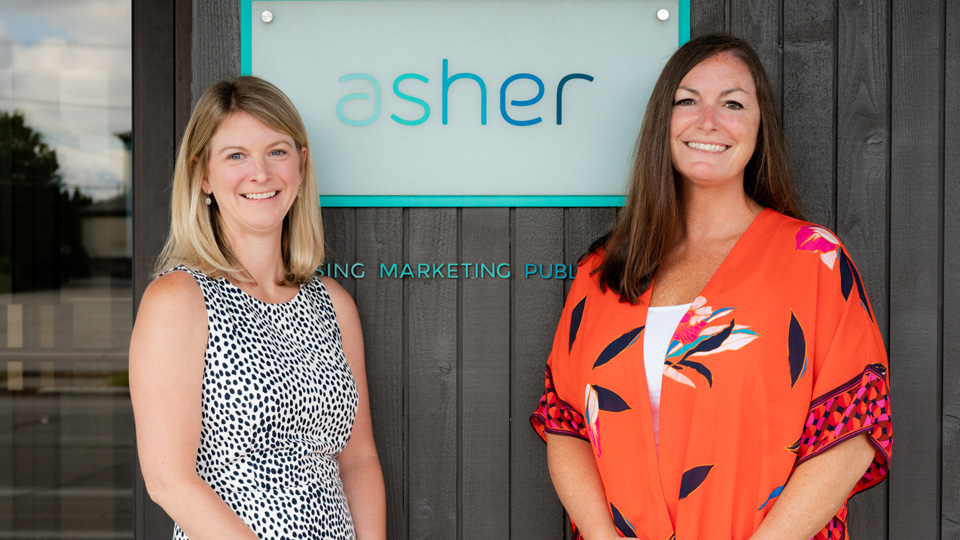 Asher Agency, an advertising firm with offices in Fort Wayne and Indianapolis, has changed ownership. President Kara Kelley, Chief Financial Officer Megan Bennett, and Ash Crest Corp. have purchased the agency from Eastport Holdings.
Kelley and Bennett will hold majority ownership, and Ash Crest will serve as a minority equity investor and advisor. Asher will retain all employees and doesn't anticipate changes to client and vendor services.
"Last spring, I approached Eastport and asked if they would consider an offer to buy back Asher," Kelley said. "To Eastport's credit, they were very open to the idea of Asher once again becoming locally operated and taking on a new position as female owned."
Kelley says the deal represents a return to the agency's roots and provides new opportunities for employees and clients.
Tim Ash, president and founder of Ash Crest Corp., says the partnership with Asher developed out of longstanding respect and confidence in the agency.
"Kara, Megan, and Asher's employees are truly world-class, and we've been incredibly impressed with their work and their approach to this opportunity," Ash said. "Thanks to the Borne brothers, Asher has been a respected brand for nearly half a century, and they are poised to continue that legacy well into the future."
Asher specializes in a range of advertising, marketing and public relations services. The agency also operates offices in West Virginia and Washington, DC.
Story Continues Below