Ascension St. Vincent earns brain tumor certification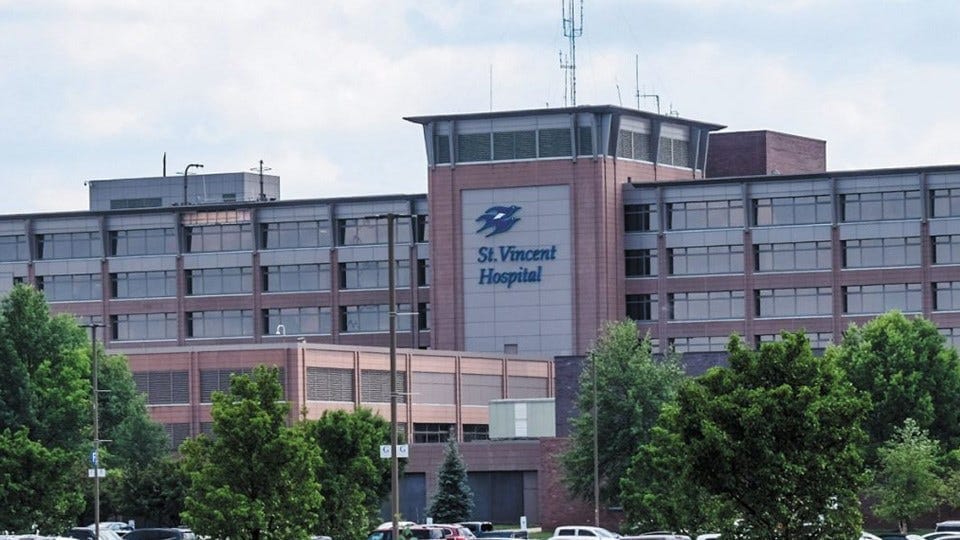 Ascension St. Vincent Hospital in Indianapolis has earned The Joint Commission's Gold Seal of Approval and Certification for brain tumor care, making it the first in Indiana to do so. The hospital says it is also now the sixth center in the U.S. to earn brain tumor certification.
To earn the certification, Ascension says it underwent an on-site review process from The Joint Commission. Reviewers evaluated the hospital's compliance with associated national care standards, clinical practice guidelines and performance measures.
The commission's Disease-Specific Care Certification, which was established in 2002, is awarded for a two-year period. Ascension says the Gold Seal symbolizes quality and reflects a healthcare organization's commitment to providing safe and quality patient care.
The certification evaluates clinical programs across three core areas, including compliance with consensus-based national standards, effective use of evidence-based clinical practice guidelines to manage and optimize care, and an organized approach to performance measurement and improvement activities.
Story Continues Below