Apartment Building Planned for Indy's Old Southside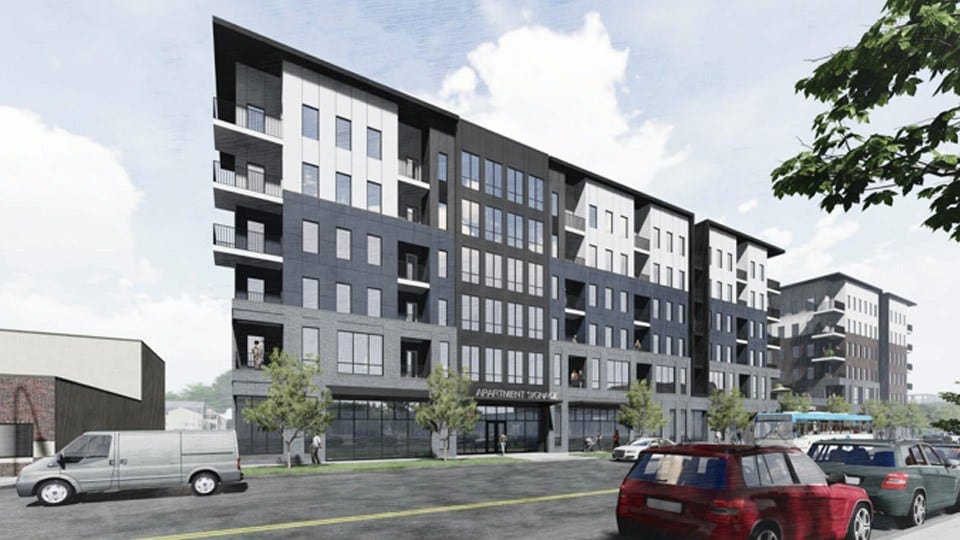 Indianapolis-based real estate developer TWG has announced plans for a $58 million apartment building just south of downtown. Rise on Meridian would be a 269-unit, six-story building, including 3,500 square feet of retail space.
Construction is expected to begin this month on the development near the historic Old Southside area. TWG says the project, along the South Meridian Street Corridor, is within a federal Opportunity Zone and the Near South Gateway Economic Development Area.
"The construction of Rise on Meridian will strengthen an already thriving restaurant and neighborhood culture on the southside of Indianapolis," said Tony Knoble, chief executive officer at TWG. "There's currently a demand for development in this area, and we look forward to supporting the current momentum created by the Stadium Village Business Association and Old South Side Neighborhood."
Through a partnership with the city of Indianapolis and Tax Increment Financing bonds, five percent of the units will be reserved for individuals with income less than or equal to 30% of the area's median income.
The first units are expected to become available in winter 2023.
Story Continues Below