Andretti, IEDC Partner on Promoting State's E-power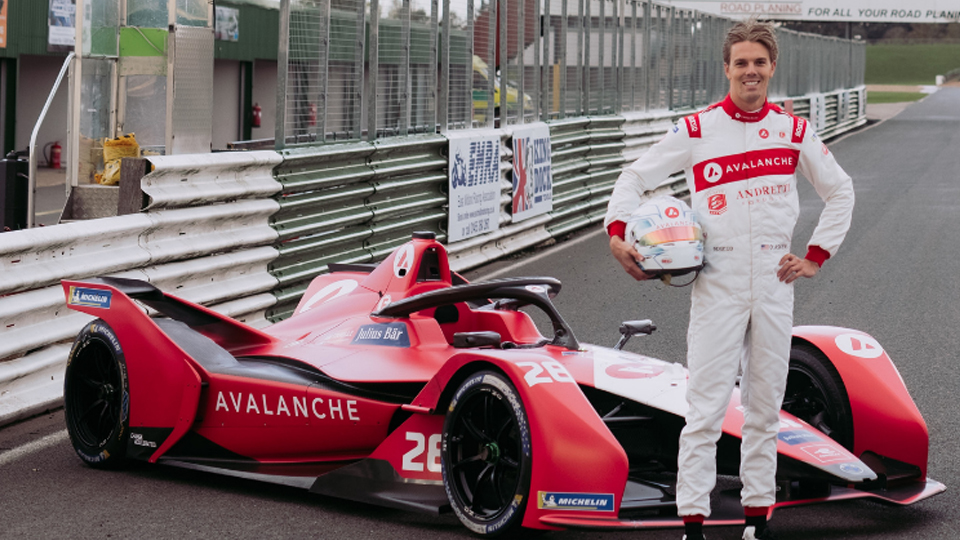 The Indiana Economic Development Corp. is joining forces with one of the biggest legacy names in auto racing to showcase the state's efforts in clean energy technology. Avalanche Andretti Formula E, part of Andretti Autosport, and the IEDC say their partnership will bring attention on a global stage to Indiana's advanced energy sector.
Formula E is embracing electric vehicle technology in the open-wheel racing industry. IEDC says Formula E is the first sport to be net zero carbon from inception.
"The partnership with Avalanche Andretti Formula E amplifies Indiana's leadership at the intersection of the battery technology, automotive manufacturing, and racing," said Indiana Secretary of Commerce Brad Chambers. "This initiative fits squarely within our commitment to invest in solutions for the future of mobility and positions Indiana as a global leader in sustainable technology."
Next month, the partnership will take part in the inaugural Indiana Global Economic Summit which will convene international business executives, industry leaders and foreign dignitaries in Indianapolis. The summit coincides with the running of the Indianapolis 500.
"Not only does IEDC represent Indiana – the U.S. home of Andretti Autosport – but the focus of the partnership fits the purpose-driven environment of Formula E and our desire to innovate and excite race fans through motorsports," said Michael Andretti, chief executive officer and chairman of Andretti Autosport. "Being able to put Indiana on a global stage is a great opportunity for us, and the IEDC in their mission to continue to progress and shape the state's future."
Story Continues Below