Allison Transmission to Develop Electric Motorsport Trucks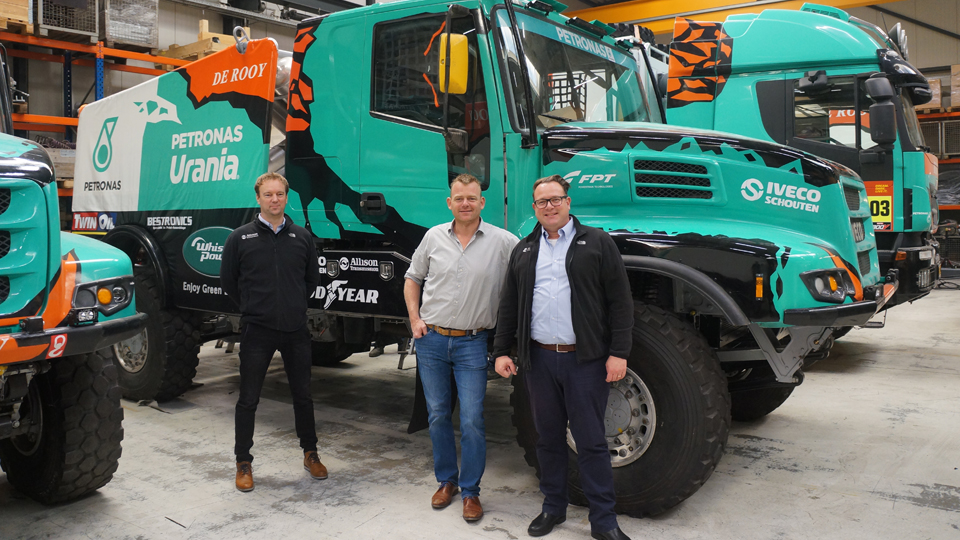 Indianapolis-based Allison Transmission (NYSE: ALSN) is partnering with Team de Rooy, a multiple-time winner of the Dakar Rally race, to develop electric trucks for motorsport competitions. The company says testing is scheduled to begin on an electric truck equipped with a conventional Allison transmission in early 2022.
Allison says the new electric truck from Team de Rooy will feature its 4000 Series fully-automatic transmission. The transmission has already been used with an electric motor in the Hyundai XCIENT, a hydrogen-electric, heavy-duty truck that went into production last year.
"Allison 4000 Series transmissions are purpose-built for durability and productivity, proven to perform in demanding conditions, and there is no motorsport competition on earth more demanding than Dakar," said Tanner Gider, managing director, Europe and South Africa sales at Allison Transmission. "We're proud to partner with Team de Rooy to provide a robust electrified propulsion solution designed to achieve optimized fuel economy, maximized performance, and reduced emissions."
De Rooy Transport Managing Director Gerard de Rooy says integrating Allison's transmissions into the trucks will help them operate on difficult terrain, such as hard surfaces and loose sand.
Allison Transmission says the vehicle is expected to make its competition debut at the Dakar Rally in Saudi Arabia in January 2023.
Story Continues Below