Allen County Town Marking 'Transformational' Projects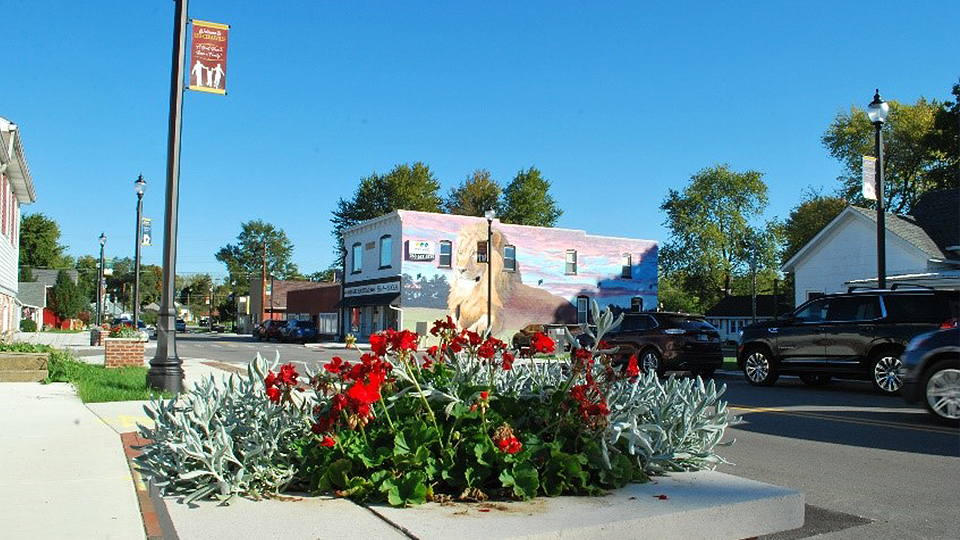 The rural liaison for the NewAllen Alliance says this afternoon's ribbon cutting in Leo-Cedarville represents several transformational projects for the small Allen County town. Nearly $2 million in downtown revitalization projects have been completed this year, including one that was partially funded by the state through the alliance's Stellar Communities designation in 2018. However, Kristi Sturtz says the projects aren't the end of the region's Stellar investment.
In an interview with Inside INdiana Business, Sturtz says the Stellar designation is about more than just providing money for projects that communities otherwise couldn't afford.
"It also gives them an opportunity to collaborate and to do more than what they would otherwise," said Sturtz. "So, the town of Leo-Cedarville is collaborating with the county, as well as the state of Indiana and with federal funding and through private investment. So, it's a great layering of projects for the community."
Leo-Cedarville completed a more than $1.2 million streetscape improvement project in the old downtown Leo area, which included $750,000 in Stellar Communities funding.
Additionally, the town finished a more than $500,000 Wayne and Main Street improvement project, intersecting with the streetscape project area, that was mostly funded through the Indiana Department of Transportation's Community Crossings program.
Sturtz says the projects add to the unique nature of Leo-Cedarville, which sits just outside of Fort Wayne.
"They see that as an opportunity. There's a lot of people that like to live in Leo-Cedarville and work in the more urban area. But, it is a balance between growth and retaining their small town identity. It's just a nice atmosphere for people to go and spend the afternoon and shop enjoy the rural areas."
The NewAllen Alliance was one of two regions to receive the Stellar designation almost three years ago to the day. In addition to Leo-Cedarville, the alliance covers Grabill, Monroeville, New Haven, Woodburn and Allen County.
Sturtz says another project involving Leo-Cedarville is in the works.
"Within Leo-Cedarville, they are close to the town of Grabill as well. Leo-Cedarville is known for their parks; Grabill is known for their Amish culture," said Sturtz. "There is a trail that has not started yet, but it is being funded largely through Allen County, as well as both Leo and Grabill, that will connect Metea County Park to Leo to Grabill and up to the Hurshtown Reservoir. It's an eight-mile trail."
Sturtz says the feedback on the Stellar projects from the community has been "phenomenal." She says at least four more projects in the NewAllen Alliance area are set to break ground in the spring.
Story Continues Below