Ag tech startup closes $3.5M funding round for fertility platform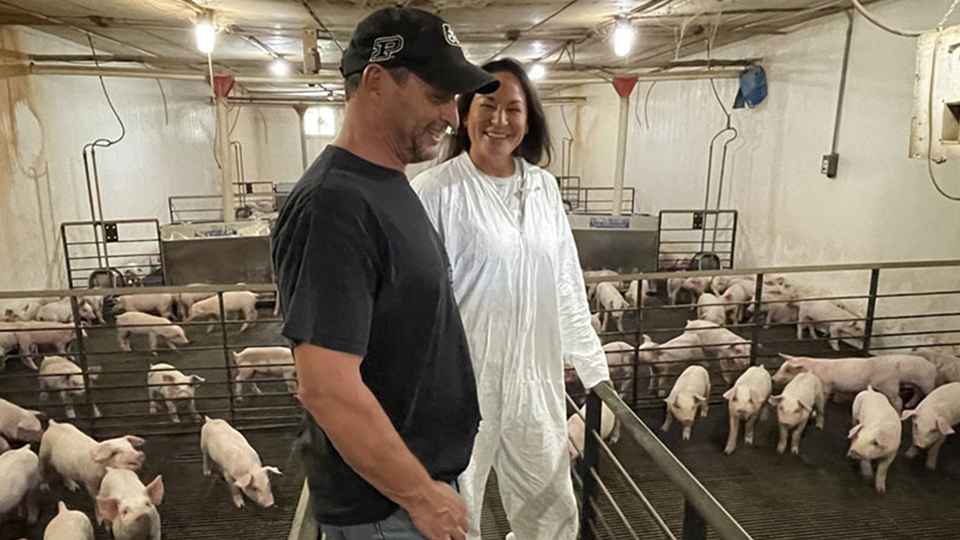 Hancock County-based agbioscience startup Verility Inc. has closed a $3.5 million Series A funding round that will allow it to commercialize its animal fertility platform. The technology, Fertile-Eyez, analyzes swine fertility which enables livestock producers to accelerate reproduction among the herd.
The ag tech company says the system livestock breeders simple and cost-effective analysis to predict ovulation phase and sperm quality.
"It's extremely exciting to have the ability to bring automated mobile breeding technologies into a segment of the animal health industry that normally does not see much innovation," said Verility co-founder and Chief Executive Officer Liane Hart.
Hart said improving sperm analysis and improving ovulation detection for animal breeding are two of the most important ways to meet the critical need for more edible meat protein.
The company has licensed the intellectual property from Boston-based Brigham and Women's Hospital, a nonprofit teaching affiliate of Harvard Medical School, where it. A research team from the school was originally created and validated its use in humans.
"The proprietary, AI-enabled, smartphone-based platform technology that my lab has created has broad applications in precision animal health and breeding," said Professor Hadi Shafiee, a faculty member at the institution "This Series A funding will help us to commercialize our first AI-enabled product for accurate, affordable and real-time ovulation prediction in swine."
Hart says she expects commercialization in late 2023.
Verility was one of two winners of the Purdue Ag-Celerator program in January and received $100,000 from the agriculture innovation fund.
Story Continues Below