$20M Gift Endows ND's Institute for Precision Health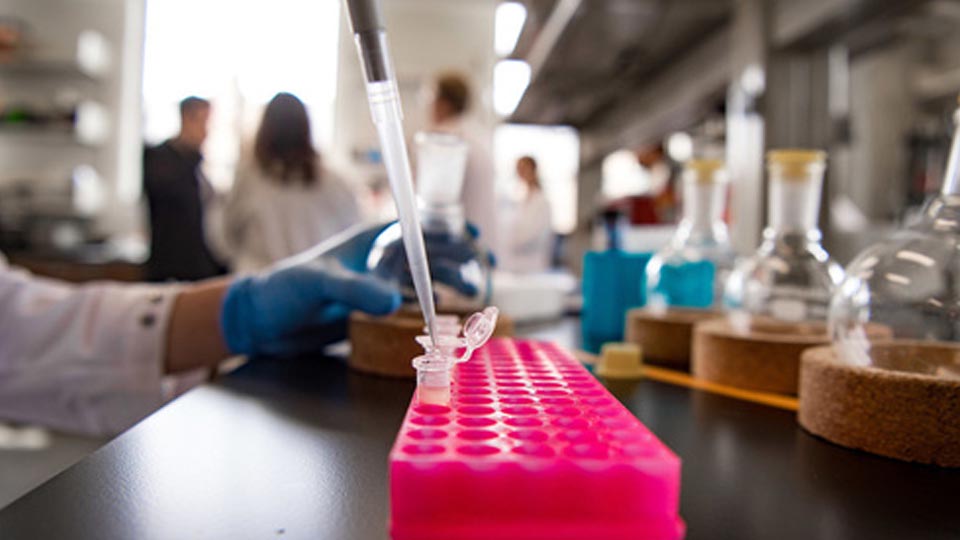 The University of Notre Dame has received a $20 million gift from Douglas and Diana Berthiaume of Massachusetts. Notre Dame says the gift will endow the newly established Berthiaume Institute for Precision Health, which develops new tools to study variations in humans at the molecular and cellular levels.
"The groundbreaking research conducted by the Berthiaume Institute for Precision Health is vital in preventing and treating disease, promoting wellness and reducing health disparities, especially among underserved populations," Notre Dame President Rev. John Jenkins said.
Douglas Berthiaume graduated from the University of Massachusetts. Until his retirement in 2015, he served as president and chief executive officer of Massachusetts-based Waters Corp., which specializes in precision analytical equipment for the pharmaceutical and biotech industries. Diana Berthiaume attended Bentley College and currently oversees the operations of the Berthiaume Family Foundation.
"The field of precision health is a game changer in medicine," said Santiago Schnell, dean of Notre Dame's College of Science. "It will help doctors figure out the right treatment for a particular patient much more quickly, and could expand a doctor's toolbox through new discoveries.
Schnell says the funding will accelerate development of lab test platforms, which will ultimately improve patient care.
"The institute will encourage scientific investigation and education at Notre Dame through collaborations with other universities, including clinical trials and pharmacy research programs," said Schnell. "Thanks to Doug and Diana's vision, we can say that the future of precision medicine is here at the University of Notre Dame."
The institute is working to develop solutions to a variety of health problems, including cystic fibrosis, antibiotic resistance, and ovarian cancer, among others.
Story Continues Below