$18M improvement to Crawfordsville water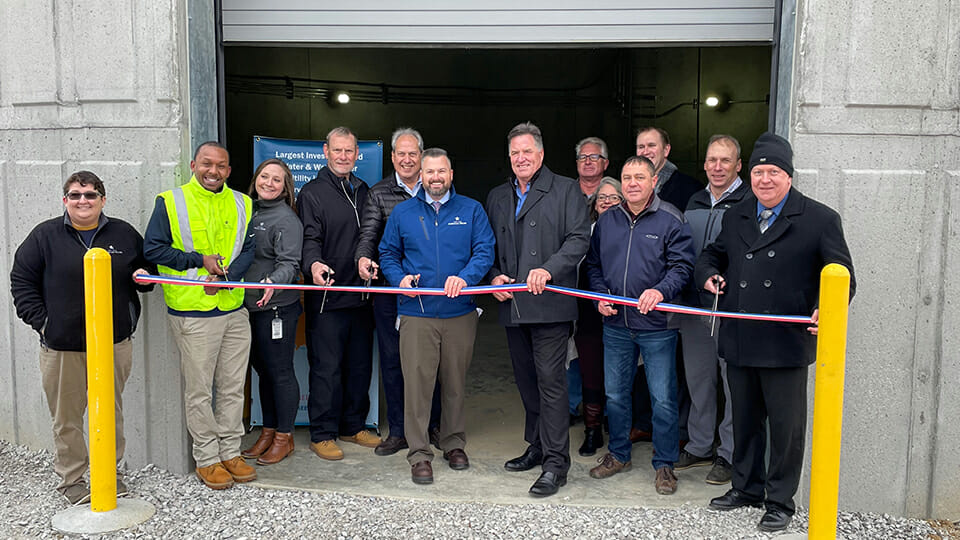 Greenwood-based Indiana American Water Co. joined Montgomery County officials last week to mark the completion of an $18 million upgrade to the Crawfordsville water system. The two-year-long project was undertaken to support economic growth through the county's Infrastructure Development Zone.
The project included construction of a new high-pressure pump station to pump water directly to the area from the company's water treatment plant in Crawfordsville. Crews also installed more than five miles of water main to extend service to the IDZ, and constructed a one-million-gallon water storage tank.
"Indiana American Water has been a great partner in our efforts to get water infrastructure in place to attract business and industry and enhance job opportunities and the quality of life for area residents," said Montgomery County Board of Commissioners President John Frey. "Water is the lifeblood of any community, and the completion of this work moves us further down the road in achieving our economic development goals."
Last year, mattress manufacturer Tempur Sealy broke ground on a 700,000-square-foot facility that located just west of the new elevated water storage tank. The county says investment in infrastructure is necessary to attract other manufacturers.
"We are happy to be able to partner with the Montgomery County Board of Commissioners to extend service to this area to support their economic development efforts," said Indiana American Water President Matt Prine. "High quality, reliable water service is an important part of being able to attract new business and industry to communities across the state."
Funding for the project came from the State Water Infrastructure Fund, the American Rescue Plan Act, and a bond issue that will be repaid with the additional taxes collected as a result of growth in a Tax Increment Funding (TIF) district.
Story Continues Below