UE Athletic Director Steps Down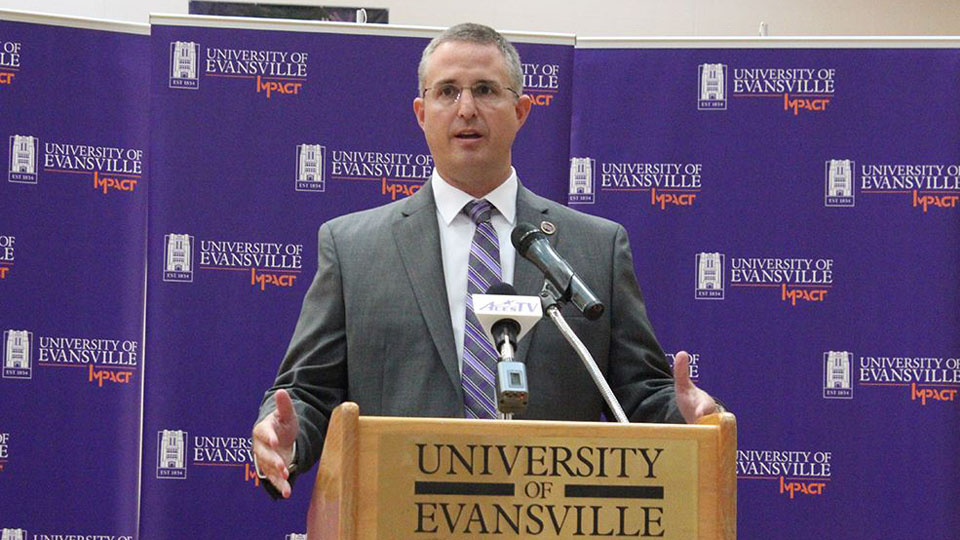 The University of Evansville announced late Friday that Mark Spencer is stepping down as director of athletics. The news followed an earlier report from our partners at WEHT-TV that Spencer's contract was not expected to be renewed.
Spencer has served in the role at UE since 2014. The university touted Spencer's accomplishments during his tenure, including overseeing various facility improvements such as new field turf at Braun Stadium, the school's baseball field.
"I greatly appreciate Mark's contributions to the University of Evansville and UE Athletics, especially as colleges navigate all of the changes to higher education and collegiate athletics," UE President Christopher Pietruszkiewicz said in written remarks. "The department has seen a tremendous transformation during his tenure, and we are enormously grateful for his dedication, hard work, and teamwork. I wish Mark well in his future endeavors and am eager to watch his success."
UE says it will immediately begin a national search for Spencer's successor.
Story Continues Below