Engage South Bend - Elkhart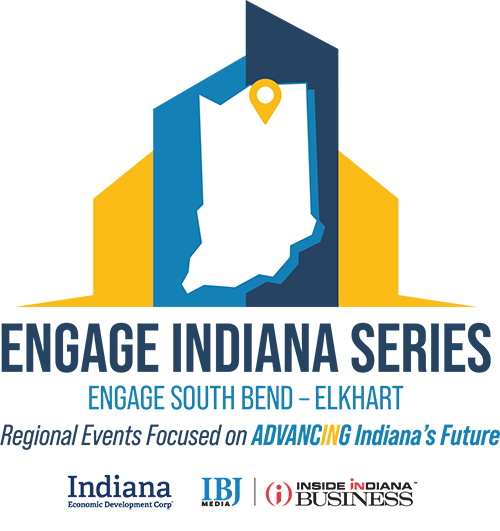 Thank you for joining us at last week's Engage South Bend-Elkhart! We hope you were informed by the engaging discussion of efforts to boost the population and workforce of South Bend-Elkhart to enhance the region's attractiveness for both big economic development prizes and grass-roots entrepreneurship. We're excited to see what's ahead.
Date:
Tuesday, August 01, 2023
Location:
Century Center
Address:
120 Doctor Martin Luther King Jr. Blvd, South Bend, IN 46601
Networking:
11:30 am
Program:
12:00 - 2:00 pm
Speaker / Moderator
Featured Speaker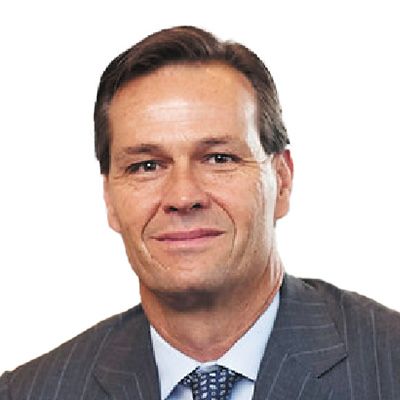 Bradley B. Chambers
Secretary of Commerce
State of Indiana
Bio
Secretary Chambers was appointed Secretary of Commerce for the state of Indiana and CEO of the Indiana Economic Development Corporation by Governor Eric Holcomb in the summer of 2021, serving as a member of Governor Holcomb's cabinet and leading the state's economic development efforts.
For more than 37 years, Chambers has been a leader in the investment, development and management of high-quality multifamily and mixed-use properties across the nation. As founder, president and CEO of Indianapolis-based Buckingham Companies, Chambers has led the strategic direction of the company's integrated divisions since he started the company as a student at Indiana University in 1984.
In addition to his role at Buckingham Companies, Chambers also serves as a founder and board member of the Buckingham Foundation Inc., a philanthropic organization focused on making a positive impact on communities within the mission areas of affordable housing, community and economic development, arts and culture, and childhood hunger. To date, the foundation has awarded more than $2.5 million in grants and sponsorships to 600 nonprofits.
Among his other community activities, Chambers serves as the chair of the Indiana State Fair Commission. He also is a member of the National Multi-Housing Council and Young Presidents' Organization and serves as trustee for St. Paul's Episcopal Church.
Moderator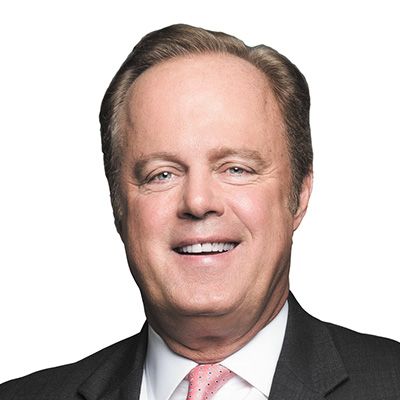 Gerry Dick
Division President
Inside INdiana Business
Bio
In June 2000, broadcast news veteran Gerry Dick and technology entrepreneur Scott A. Jones formed Grow INdiana Media Ventures, LLC, a media company created to deliver Indiana business news and information through multiple media sources. Mr. Dick is president and managing editor of Inside INdiana Business, a division of IBJ Media.  
GIMV properties include the EMMY-award-winning Inside INdiana Business with Gerry Dick, Indiana's most-watched local business television program; InsideIndianaBusiness.com; Inside INdiana Business Radio, The INside Edge Morning Briefing and Midday e-newsletters and a variety of interactive and mobile media products.  
Mr. Dick is also a frequent keynote speaker and moderator on issues related to the Indiana economy and serves as a business analyst for CBS4 & FOX 59 (Indianapolis) and 93.1 WIBC (Indianapolis).
Mr. Dick's broadcast news background includes 14 years as a principal reporter and field anchor at WRTV (ABC) in Indianapolis. While at WRTV, he reported on issues facing communities throughout Indiana and neighboring states. His work received an Emmy nomination for a 1993 series on Indiana companies doing business along the U.S.-Mexico border. He has also held reporter and anchor positions at television stations in Fort Wayne and Terre Haute.  
Prior to the creation of Grow INdiana Media Ventures, Mr. Dick served as senior vice president of the Indianapolis Economic Development Corporation, where he was responsible for a broad range of initiatives, including marketing, communications, advertising and media relations.
Mr. Dick has three times been presented with the state's top honor, the Sagamore of the Wabash, by Governors Kernan, Daniels and Pence. He has also received Ernst and Young's prestigious Entrepreneur of the Year award and been recognized by the Small Business Administration as its Journalist of the Year. Inside INdiana Business with Gerry Dick has received an EMMY five times for best interview/discussion program/series or special.  
Mr. Dick is a native Hoosier, born and raised in the Vermillion County community of Clinton. He is a graduate of Indiana State University, which has recognized his professional accomplishments with its Distinguished Alumni Award.  
He is a member of the board of directors of The International Center and past board member of the Indiana Chamber of Commerce, serves on the Board of Advisors at Indiana University-Purdue University Indianapolis and the Dean's Executive Council at the Scott College of Business at Indiana State University and is a founding member of the Dean's Advisory Council at the Indiana University School of Informatics.  Mr. Dick also serves as chairman of the Scholarship Selection Committee for Vectren Corporation and is an honorary member of the Rotary Club of Indianapolis. 
Mr. Dick is married to the former Roz Redman of Dana, Indiana. Roz and Gerry are residents of Lawrence Township in Indianapolis and have three children.  
Panelists
Panelist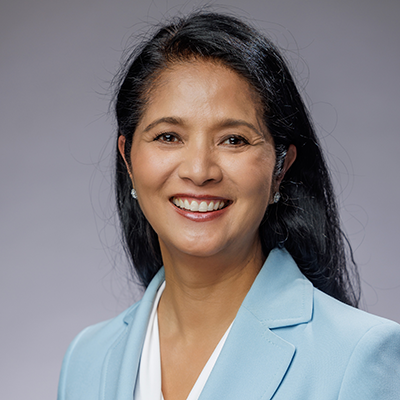 Jacqueline Barton
Founder & Chief Executive Officer
Specialized Staffing
Bio
Jacqueline Barton, a resident and active businesswoman in our region for over 25 years, founded Specialized Staffing in December 2001 offering full-service HR Consulting and Workforce solutions to many industries.  She along with the company's 30 Human Resources professionals focuses on making a difference in the staffing industry, and in the communities and lives of the people they serve.  Specialized Staffing employs 6,500 associates annually in Indiana, Michigan, and Kansas.
Serving on numerous boards Jacqueline is passionate about progress, often calling on other business and community leaders to step up and be accountable in making the region a quality destination for families and business.    She believes that business cannot succeed if the very people who live in the community are also not thriving and moving towards success.
Jacqueline has been married to Tom Barton for 27 years and together with  Tommy, (17) they are blessed to live and serve in the Michiana region.
Panelist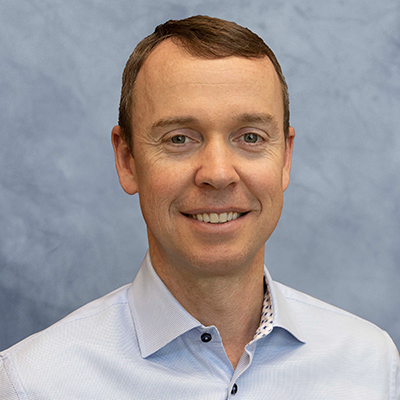 Coley Brady
Co-Founder & Chief Executive Officer
Alliance RV
Bio
Coley Brady is the Co-Founder of Alliance RV, a manufacturer of premium 5th wheels and travel trailers in the recreational vehicle industry.  Alliance RV was founded in 2019.  Previously, Coley spent 15 years at Heartland RV in various roles with sales, marketing and product development.  Coley is a graduate of the University of Notre Dame and spent 4 years in public accounting after graduation with KPMG (Chicago office) and Crowe (Elkhart office). Coley lives in Granger, IN with his wife Patty and 4 children.
Panelist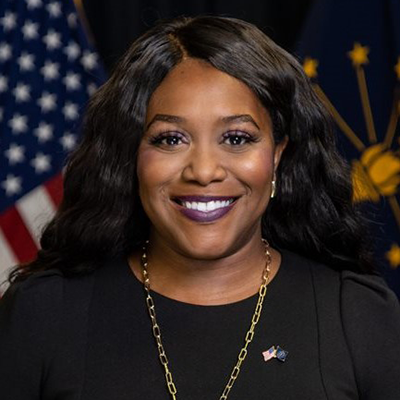 Karrah Herring, JD
Chief Equity, Inclusion & Opportunity Officer
Office/Cabinet of Governor Eric J. Holcomb
Bio
Karrah (Miller) Herring is a native and resident of South Bend, IN and a proud graduate of the South Bend Community School Corporation. She received her Bachelor of Arts in Communications/Public Relations from Purdue University ('05) and her Juris Doctorate from Valparaiso University School of Law ('11). On November 19, 2020, Indiana governor, Eric Holcomb announced his appointment of Karrah to his cabinet as Indiana's first-ever Chief Equity, Inclusion and Opportunity Officer for the state. In this role, she works with the governor and his team to improve state government operations as well as remove hurdles in the government workplace and services the state provides. During the foundational phase of the office, Karrah engaged with over 300 stakeholders, built the infrastructure of the office, and in conjunction with other agencies rolled out the State of Indiana's first ever Equity Data Portal. Her team's work focuses on growing statewide access and opportunity in education and economic development and enhancing employee experiences within Indiana state government's executive branch.
Prior to joining Governor Holcomb's team, Karrah worked for the University of Notre Dame for nearly a decade and served as the Director of Public Affairs in the Office of Public Affairs and Communications. Prior to her role with Public Affairs, she served on the University of Notre Dame's Office of Human Resources Senior Executive Leadership team as the Director of the Office of Institutional Equity and University Title IX Coordinator.
Karrah has received a number of awards and recognition and serves on various boards and commissions. Most recently, Mayor James Mueller of the City of South Bend, IN, honored Karrah with the "Key to the City." Karrah's Alma Mater, Purdue University honored her as a 2022 College of Liberal Arts Distinguished Alumna. She was named to the Indianapolis Business Journal's prestigious Forty leaders under 40 2022 list and IBJ's inaugural 250 most influential leaders 2022. In 2021, the South Bend Regional Chamber named her their 2021 Woman of Influence. In October of 2021, the chief justice of the Indiana Supreme Court, Justice Rush, asked Karrah to serve as the executive branch's representative on the Indiana Supreme Court's Commission on Equity and Access within Indiana Courts. Karrah not only served on the commission but also chaired the subcommittee within the commission which examined pathways to the legal profession's bench and bar for historically underrepresented groups. She is also a member of the Center for Digital Government's Digital Equity Advisory Committee, the NASHP Population and Public Health Steering Committee, a member of the Board of Governors for the Indiana Economic Club and she a member of the Board of Directors for Sunz Insurance and Sunz Holdings LLC (Bradenton, Florida).
Karrah is married to Ray Herring (graduate of the University of Notre Dame '09) and they have three children, Bryce, Brianna and Ja'Mari.
Panelist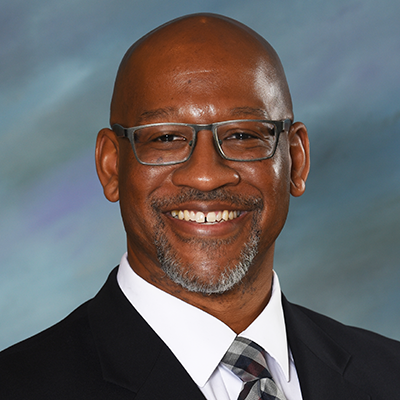 Levon Johnson
President & Chief Executive Officer
Greater Elkhart Chamber of Commerce
Bio
Levon Johnson is a native son of Elkhart, Indiana. He is a graduate of Elkhart Central High School, Indiana State University, and Indiana University South Bend. Levon spent the first 25 years of his professional career working for Elkhart Community Schools as a teacher, coach, school administrator, and district wide administrator.
In December of 2017 Levon moved into his current role as President/CEO of the Greater Elkhart Chamber of Commerce. His role allows him to continue to serve our community in the areas of education, entrepreneurship, economic development, community building, and national, state, and local government, and community vibrancy. The goals of the Chamber are to support, serve, and promote business and community in ways that support economic development in the Greater Elkhart area.
Outside of work Levon continues to serve the community through engagement on various Boards of Directors whose missions align with his personal philosophy that people should love where they live and work hard to keep it that way. His Board service is concentrated in the areas of economic development, talent connections, healthcare, education, and regional engagement.
Levon is the proud father of four adult children and grandfather to one granddaughter.
Panelist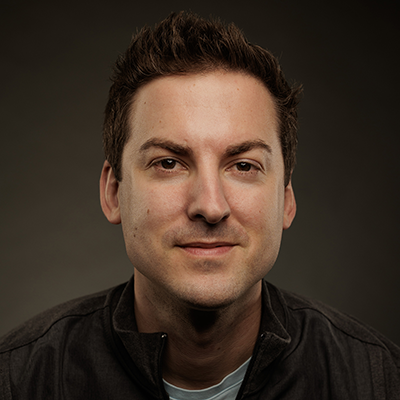 Kristopher Priemer
Tech Entrepreneur and Partner
Momentum Entrepreneurship Hub
Bio
Kristopher Priemer is a seasoned entrepreneur deeply entrenched in the dynamic world of startups and business innovation. With a remarkable journey that was nurtured during his time in ESTEEM at Notre Dame, he swiftly embraced the entrepreneurial spirit and embarked on a path of relentless ambition.
Kris has fearlessly ventured into numerous endeavors, honing his skills and gaining invaluable insights into the ever-evolving startup landscape. Alongside his own ventures, he leverages his expertise as a trusted consultant, working with a diverse portfolio of regional and national clients, and offering guidance and support to fellow founders on their entrepreneurial journeys.
Driven by a passion for fostering entrepreneurship, Kris has cultivated a vast network within the regional startup ecosystem. These connections have not only opened doors to exciting opportunities but have also provided him with an astute understanding of the challenges that entrepreneurs encounter.
Currently, Kris is spearheading his vision and business concept behind Momentum, a groundbreaking entrepreneurial space for the region. With a focus on building upon the existing ecosystem, he is committed to creating an inclusive environment and nurturing a diverse community of founders and small business owners.
Furthermore, Kris's dedication extends beyond the business realm. As owner of multiple properties in Downtown South Bend, he holds a vested interest in creating a vibrant neighborhood for those who work, live, and play in DTSB.  With his endless energy and unwavering determination, he continues to make an indelible mark on the entrepreneurial landscape, inspiring and empowering countless others along the way.
Panelist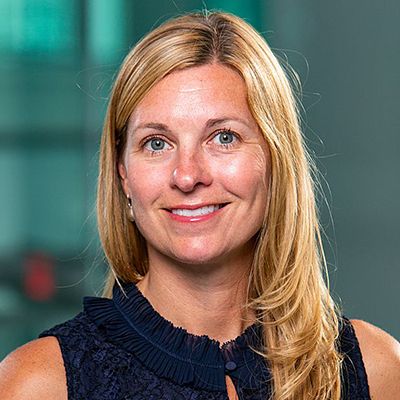 Jill Scicchitano
Chief Operating Officer
South Bend – Elkhart Regional Partnership
Bio
Jill Scicchitano currently serves as Chief Operating Officer at the South Bend – Elkhart Regional Partnership, a collaboration of economic development partners in the South Bend – Elkhart region, which encompasses 47 communities in northern Indiana and southwest Michigan. The organization serves as a single point of contact for regional communication and seeks to advance economic opportunities for all partner members through collaborative promotion, marketing, and capacity building efforts.
As COO, Jill oversees key business functions of the organization pursuing continuous improvement and operational excellence fostering growth and driving action toward positive community impact. Jill serves in an enterprise- wide leadership role with a holistic, systems view of the organization and works to advance the regional economic development strategy through the implementation of the South Bend – Elkhart Regional Partnership's portfolio of cross-sector strategic programmatic initiatives.
Prior to joining the South Bend – Elkhart Regional Partnership in 2018, Jill held executive level positions at Downtown South Bend, Inc (DTSB) where she was successful in cultivating and maintaining strong relationships with community partners, industry professionals, residents, and business owners and Global Spectrum (now Spectra) bringing over thirteen years of leadership and management experience developing and implementing strategies for achievement in nonprofit and for-profit organizations planning and directing day-to-day facility operations of convention centers in Florida, New York, and Indiana. Jill is proficient in developing and implementing strategies for achievement through effective financial and budgeting performance, sales and marketing initiatives, brand and advertising campaigns, project management, customer service and employee relations.
EDUCATION & PROFESSIONAL ACCREDITATIONS
Bachelor of Science 2000, Temple University, Philadelphia, PA
Master of Education 2003, Temple University, Philadelphia, PA
CIVIC INVOLVEMENT
Business Development Corporation, Board of Directors
Civic Center, Board of Managers
Rotary Club of South Bend
Transpo, Board of Directors, Board Chair