Engage Northwest Indiana - Valparaiso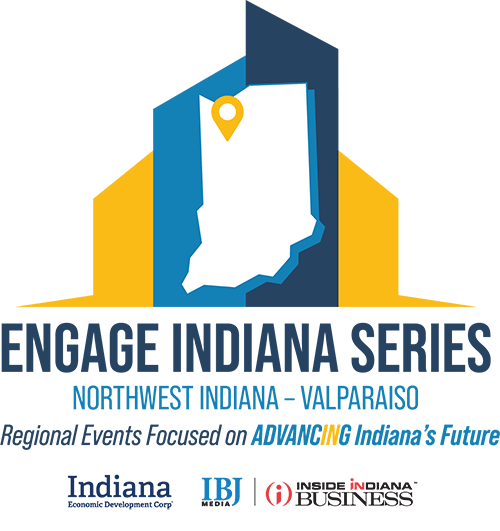 Thank you for joining us at Engage Northwest Indiana-Valparaiso! We hope you walked away energized by the discussion of the region's future and its potential for growth thanks to historic investments in transportation infrastructure, the advanced energy corridor and numerous initiatives aimed at making northwest Indiana an even more attractive place to live and work. We're excited to see what's ahead.
Date:
Tuesday, April 25, 2023
Location:
Harre Union at Valparaiso University, 1509 Chapel Dr, Valparaiso, IN 46383
Networking:
11:30 am
Program:
12:00 - 2:00 pm
Speaker / Moderator
Featured Speaker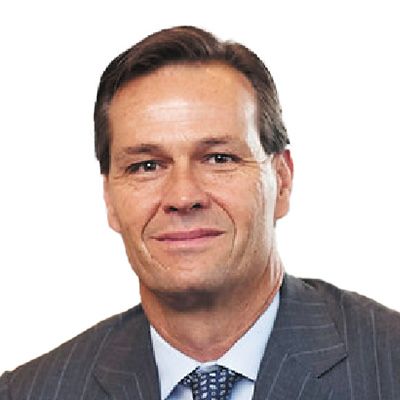 Bradley B. Chambers
Secretary of Commerce
State of Indiana
Bio
Secretary Chambers was appointed Secretary of Commerce for the state of Indiana and CEO of the Indiana Economic Development Corporation by Governor Eric Holcomb in the summer of 2021, serving as a member of Governor Holcomb's cabinet and leading the state's economic development efforts.
For more than 37 years, Chambers has been a leader in the investment, development and management of high-quality multifamily and mixed-use properties across the nation. As founder, president and CEO of Indianapolis-based Buckingham Companies, Chambers has led the strategic direction of the company's integrated divisions since he started the company as a student at Indiana University in 1984.
In addition to his role at Buckingham Companies, Chambers also serves as a founder and board member of the Buckingham Foundation Inc., a philanthropic organization focused on making a positive impact on communities within the mission areas of affordable housing, community and economic development, arts and culture, and childhood hunger. To date, the foundation has awarded more than $2.5 million in grants and sponsorships to 600 nonprofits.
Among his other community activities, Chambers serves as the chair of the Indiana State Fair Commission. He also is a member of the National Multi-Housing Council and Young Presidents' Organization and serves as trustee for St. Paul's Episcopal Church.
Moderator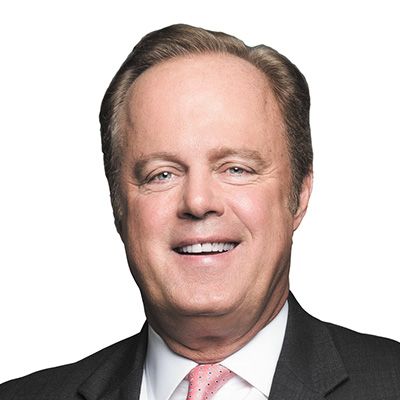 Gerry Dick
Division President
Inside INdiana Business
Bio
In June 2000, broadcast news veteran Gerry Dick and technology entrepreneur Scott A. Jones formed Grow INdiana Media Ventures, LLC, a media company created to deliver Indiana business news and information through multiple media sources. Mr. Dick is president and managing editor of Inside INdiana Business, a division of IBJ Media.  
GIMV properties include the EMMY-award-winning Inside INdiana Business with Gerry Dick, Indiana's most-watched local business television program; InsideIndianaBusiness.com; Inside INdiana Business Radio, The INside Edge Morning Briefing and Midday e-newsletters and a variety of interactive and mobile media products.  
Mr. Dick is also a frequent keynote speaker and moderator on issues related to the Indiana economy and serves as a business analyst for CBS4 & FOX 59 (Indianapolis) and 93.1 WIBC (Indianapolis).
Mr. Dick's broadcast news background includes 14 years as a principal reporter and field anchor at WRTV (ABC) in Indianapolis. While at WRTV, he reported on issues facing communities throughout Indiana and neighboring states. His work received an Emmy nomination for a 1993 series on Indiana companies doing business along the U.S.-Mexico border. He has also held reporter and anchor positions at television stations in Fort Wayne and Terre Haute.  
Prior to the creation of Grow INdiana Media Ventures, Mr. Dick served as senior vice president of the Indianapolis Economic Development Corporation, where he was responsible for a broad range of initiatives, including marketing, communications, advertising and media relations.
Mr. Dick has three times been presented with the state's top honor, the Sagamore of the Wabash, by Governors Kernan, Daniels and Pence. He has also received Ernst and Young's prestigious Entrepreneur of the Year award and been recognized by the Small Business Administration as its Journalist of the Year. Inside INdiana Business with Gerry Dick has received an EMMY five times for best interview/discussion program/series or special.  
Mr. Dick is a native Hoosier, born and raised in the Vermillion County community of Clinton. He is a graduate of Indiana State University, which has recognized his professional accomplishments with its Distinguished Alumni Award.  
He is a member of the board of directors of The International Center and past board member of the Indiana Chamber of Commerce, serves on the Board of Advisors at Indiana University-Purdue University Indianapolis and the Dean's Executive Council at the Scott College of Business at Indiana State University and is a founding member of the Dean's Advisory Council at the Indiana University School of Informatics.  Mr. Dick also serves as chairman of the Scholarship Selection Committee for Vectren Corporation and is an honorary member of the Rotary Club of Indianapolis. 
Mr. Dick is married to the former Roz Redman of Dana, Indiana. Roz and Gerry are residents of Lawrence Township in Indianapolis and have three children.  
Panelists
Panelist
Lisa Daugherty
President & CEO
Center of Workforce Innovations
Bio
Lisa Daugherty is President & CEO of Center of Workforce Innovations (CWI), which develops strategic talent solutions to meet the workforce needs of employers and job seekers in Lake, Porter, LaPorte, Newton, Jasper, Starke and Pulaski counties in Northwest Indiana.  CWI also serves as staff to the Northwest Indiana Workforce Board and manages the WorkOne offices in that region.
Prior to coming to CWI, Lisa served as President and CEO for Lake Area United Way (LAUW), where under her leadership, they launched the Level Up program to help low-income working families access better paying jobs.  While in that role, she earned NIPSCO's Luminary Award for Outstanding Community Leadership.
Lisa is leveraging her background in media and marketing to raise greater awareness of the resources the workforce development ecosystem brings to region residents.
She earned both Bachelor and Master of Arts in Communication and Creative Arts from Purdue Northwest.
Outside of her work priorities, Lisa works really hard to pamper her four rescues and takes pride in being "the fun aunt" for 16 nieces and nephews.
Panelist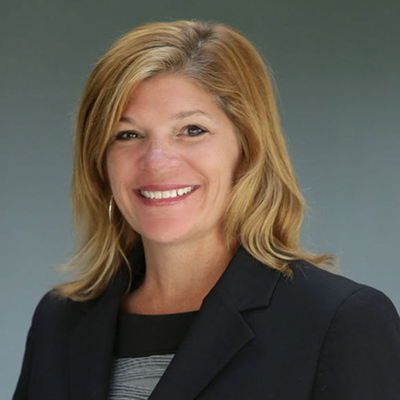 Heather Ennis
President & Chief Executive Officer
Northwest Indiana Forum
Bio
Heather Ennis is President and CEO of the Northwest Indiana Forum, a privately held nonprofit organization focused on creating economic development opportunities for the seven-county region. With more than 130 members, the Forum works to create a positive business climate promoting investment, quality job creation and retention in harmony with the environment and critical components of a sustainable regional economy. Funded by membership contributions and grants, Forum membership translates into a direct investment in the region's future.
In her 9 years leading the Forum, Heather has worked to build a coalition of regional partners focused on transforming the Northwest Indiana economic landscape; focusing on key performance indicators of population growth, increase in capital investment and per capita income growth. She is a registered lobbyist and has spent hundreds of hours advocating for economic development tools.
Previously as President of the Duneland Chamber of Commerce, she led an organization committed to improving the quality of life and breadth of economic opportunity within the five lakefront municipalities of Beverly Shores, Burns Harbor, Chesterton, Dune Acres and Porter.
Ennis is more than just a community leader, she serves as a catalytic voice for her constituents on a state and regional level as a member of the Indiana Economic Development Association Board and Legislative Committee, Metro Chambers Coalition, Indiana Vision 2025+, Indiana Defense Task Force, Indiana Chamber Workforce Advisory Council, 21st Century Talent Region Partner, Northwest Medical Board, Autonomous Vehicle Challenge Committee,  Unity Way of Northwest Indiana Board, Porter County Community Foundation Grant Committee and Champion of Ignite the Region. In 2022, she was included in Indiana Business Journal's Top 250 inaugural list of the most influential business leaders in Indiana.
Ennis credits her husband and son as the source of her passion for local community building and regional economic development. After working nationally for several years, she made a firm commitment to raise her family in Northwest Indiana – a region she is doing her part to strengthen for the next generation.
Panelist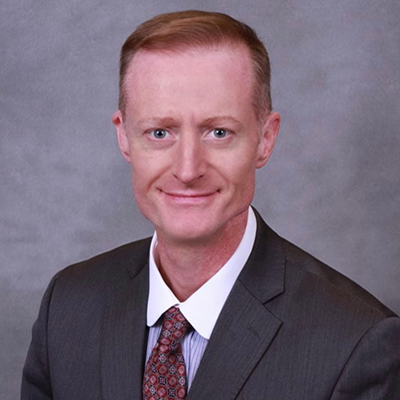 William Hanna
Executive Director
Dean and Barbara White Family Foundation
Bio
The foundation's goal is to work with key partners to transform communities through sustainable legacy investments that enhance quality of life, promote health and wellness, stimulate economic development, increase access to high quality education and that promote broad collaboration.
Hanna is the former President and CEO of the Northwest Indiana Regional Development Authority (RDA). Hanna joined the RDA and the state of Indiana in 2009 and has served under the RDA board of directors and the administrations of Indiana Governors Mitch Daniels, Mike Pence, and current Governor, Eric Holcomb. During Hanna's tenure the RDA has facilitated more than $2.4 billion in new investment in infrastructure. The RDA and a coalition of private business representatives, community leaders, labor, and federal, state, and local officials worked together in an unprecedented way to deliver the largest investment in commuter rail transportation in the state's history
Prior to his time at the RDA, Hanna was the City Manager and Deputy Mayor for the City of Valparaiso, the Economic Development Director for Valparaiso and Vice President of the Valparaiso Economic Development Corporation.
Hanna earned his Juris Doctor from Valparaiso University, his MBA from National-Louis University in Chicago, and his bachelor's degree in Organizational Management and Human Resources from Colorado Christian University.
His military career in the U.S. Army as an airborne qualified light infantryman (paratrooper) from 1995 to 1999 included membership in the Army's Official Presidential Escort and service as a Sentinel (guard) and Head Trainer/Guard at the Tomb of the Unknown Soldier in Washington, D.C.
Hanna is a Community Foundation of Northwest Indiana (Community Health Systems) Board Member
A member of the Indianapolis Chamber Board of Directors
He is the Governor's appointment to the following:
Indiana Commission on Higher Education
Chicago/Gary Aviation Compact
The Indiana Finance Authority
Indiana Toll Road Oversight Commission
Hanna was recently named one of the 250 most influential Hoosier by the Indiana Business Journal
He was also recently named a Sagamore of the Wabash by Governor Eric Holcomb
Panelist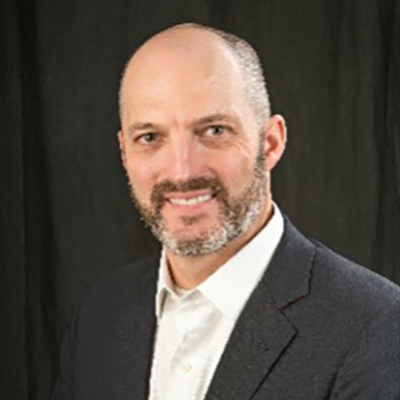 Michael W. Hooper
President & Chief Operating Officer
NIPSCO
Bio
Michael Hooper is Senior Vice President and President of Northern Indiana Public Service Company (NIPSCO), NiSource's natural gas and electric utility in Indiana. He is responsible for delivering safe and reliable service to the nearly 1.2 million electric and natural gas customers across northern Indiana.
Previously, Hooper served as Senior Vice President, Regulatory and Legislative Affairs and Strategy at NIPSCO with responsibility for regulatory and legislative activities and for formulating NIPSCO's strategic vision and plans.
PROFESSIONAL HISTORY
Hooper has more than 25 years of experience in the utility industry. He joined NiSource in 2011 and formerly served as NIPSCO's Senior Vice President of Electric Operations as well as Vice President of Major Projects.
Prior to joining NiSource, he held a variety of leadership positions with American Electric Power (AEP), serving for 15 years in AEP's power generation and capital project management divisions.
BOARD AND CIVIC INVOLVEMENT
Hooper serves on the board of directors for the Boys and Girls Clubs of Greater Northwest Indiana and on the board of directors for the Indiana Chamber of Commerce. He takes part in hands-on volunteering opportunities throughout the year through local community service organizations.
EDUCATION
He has a bachelor's degree in mechanical engineering from the West Virginia Institute of Technology and is a graduate of the Strategic Leadership Program from the Fisher College of Business at The Ohio State University.
COMMUNITY/FAMILY
Hooper resides in Valparaiso, Indiana with his family.
Panelist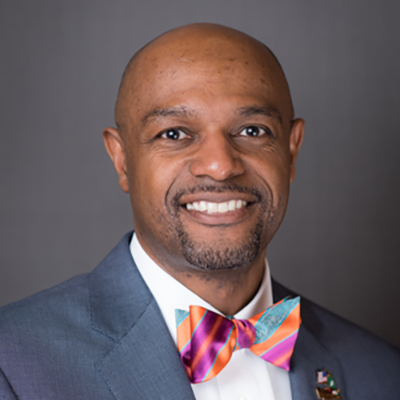 Marlon R. Mitchell
Founder and President
Gary East Side Community Development Corporation
Bio
Marlon R. Mitchell is the Founder and President of the Gary East Side Community Development Corporation. He attended Indiana University earning a doctorate in Instructional Systems Technology. With over 25 years of executive leadership experience leading diverse workforces. Dr. Mitchell has held faculty and executive leadership posts at several colleges and universities in the US and abroad. Equipped with an extensive background in Business Management, Strategic Planning, Human Resources, and Talent Development is uniquely qualified to transform organizations. As Chair of the Fiscal Management Board of the GCSC and the Institute for Leadership and Performance Improvement, his engagement demonstrates his commitment to the growth and development of our communities. Dr. Mitchell is an active member of the interfaith community as well as a speaker, teacher, and executive coach. Dr. Mitchell has dedicated his life to serving disenfranchised and vulnerable populations as evidenced by his work in community development and education. He believes that your passion and purpose will ultimately lead you to your true calling.
Panelist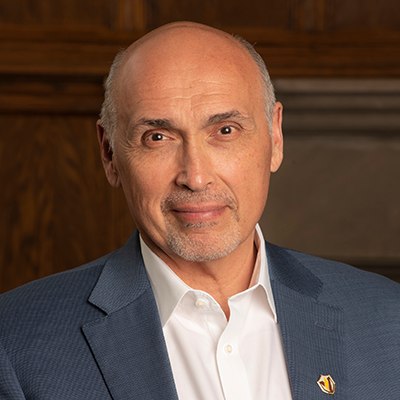 José D. Padilla
President
Valparaiso University
Bio
On Dec. 2, 2020, José D. Padilla, J.D., was announced as Valparaiso University's 19th president. A dynamic thinker, and natural leader, President Padilla brings many skills, experiences, and accomplishments in higher education that are ideally suited to the University's needs today and in the future.
President Padilla is a strong believer in service and regularly puts his faith into action. He combines service and faith with wisdom to ensure that Valpo graduates are learned and spiritual men and women who become force multipliers in their professions and communities.
President Padilla joined Valpo as the culmination of a long and successful career in higher education. He served as vice president, university counsel, and secretary of the University of Colorado System. Previously he served 15 years in senior leadership roles at DePaul University in Chicago, the most recent as vice president, general counsel, and secretary.
He began his career practicing law, but found his vocation to serve his country, fellow citizens, and university students through his roles in higher education. He also performed public service in Washington, D.C. He served as a legislative assistant to United States Senator Lloyd Bentsen (D-Tx) and as a senior political appointee in the administration of President Bill Clinton.
President Padilla received his bachelor of education in elementary education from The University of Toledo and his juris doctorate from the University of Michigan Law School.
He currently is the Chair of the Board of Directors of the Missouri Valley Conference and is a member of the following boards: The National Association of Independent Colleges and Universities; Campus Compact; and One Region (Indiana).
President Padilla's professional affiliations include the D.C. Bar Association, and the National Association of College and University Attorneys where he was Chairman of the Board of Directors. He previously sat on the Board of Trustees for St. Thomas Aquinas College in Sparkhill, New York which awarded him an honorary degree.
He was named to the Notable General Counsels list by Crain's Chicago Business in 2019, which recognized those who made a significant impact within the Chicago business community. President Padilla was also included in the "Who Is Who in Hispanic Chicago" list of Negocios Now in 2016, 2017, and 2019. In 2010, he was named one of 100 influential Hispanics in Hispanic Business magazine.
President Padilla was born in Augsburg, Germany, on a U.S. Army base. He was raised in Toledo, Ohio.
He met his wife, Hilda, at a fundraiser in Chicago, and the two were married in 1986. Hilda is a real estate broker and entrepreneur. They have two grown children, Jacob and Camille.
In his free time, President Padilla enjoys working out, writing, reading, fly fishing, watching historical shows and movies, and spending time with his dog, Coach.