Engage Greater Lafayette - West Lafayette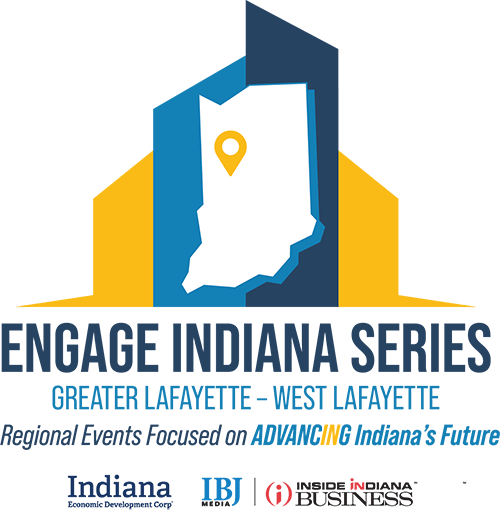 Thank you for joining us at Engage Greater Lafayette-West Lafayette! We hope you walked away informed by the frank discussion of regional challenges and energized by its bright future as a microelectronics hub and as the northern anchor of Indiana's hard-tech corridor. We're excited to see what's ahead.
Date:
Wednesday, May 17, 2023
Location:
The Union Club Hotel – At Purdue University (Ballroom)
Address:
201 North Grant Street, West Lafayette, IN 47906
Networking:
11:30 am
Program:
12:00 - 2:00 pm
Speaker / Moderator
Featured Speaker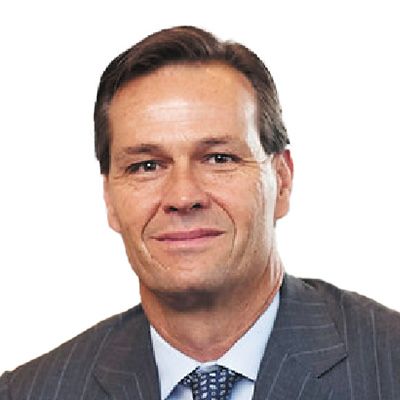 Bradley B. Chambers
Secretary of Commerce
State of Indiana
Bio
Secretary Chambers was appointed Secretary of Commerce for the state of Indiana and CEO of the Indiana Economic Development Corporation by Governor Eric Holcomb in the summer of 2021, serving as a member of Governor Holcomb's cabinet and leading the state's economic development efforts.
For more than 37 years, Chambers has been a leader in the investment, development and management of high-quality multifamily and mixed-use properties across the nation. As founder, president and CEO of Indianapolis-based Buckingham Companies, Chambers has led the strategic direction of the company's integrated divisions since he started the company as a student at Indiana University in 1984.
In addition to his role at Buckingham Companies, Chambers also serves as a founder and board member of the Buckingham Foundation Inc., a philanthropic organization focused on making a positive impact on communities within the mission areas of affordable housing, community and economic development, arts and culture, and childhood hunger. To date, the foundation has awarded more than $2.5 million in grants and sponsorships to 600 nonprofits.
Among his other community activities, Chambers serves as the chair of the Indiana State Fair Commission. He also is a member of the National Multi-Housing Council and Young Presidents' Organization and serves as trustee for St. Paul's Episcopal Church.
Moderator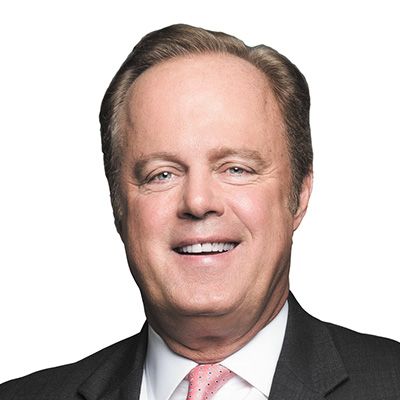 Gerry Dick
Division President
Inside INdiana Business
Bio
In June 2000, broadcast news veteran Gerry Dick and technology entrepreneur Scott A. Jones formed Grow INdiana Media Ventures, LLC, a media company created to deliver Indiana business news and information through multiple media sources. Mr. Dick is president and managing editor of Inside INdiana Business, a division of IBJ Media.  
GIMV properties include the EMMY-award-winning Inside INdiana Business with Gerry Dick, Indiana's most-watched local business television program; InsideIndianaBusiness.com; Inside INdiana Business Radio, The INside Edge Morning Briefing and Midday e-newsletters and a variety of interactive and mobile media products.  
Mr. Dick is also a frequent keynote speaker and moderator on issues related to the Indiana economy and serves as a business analyst for CBS4 & FOX 59 (Indianapolis) and 93.1 WIBC (Indianapolis).
Mr. Dick's broadcast news background includes 14 years as a principal reporter and field anchor at WRTV (ABC) in Indianapolis. While at WRTV, he reported on issues facing communities throughout Indiana and neighboring states. His work received an Emmy nomination for a 1993 series on Indiana companies doing business along the U.S.-Mexico border. He has also held reporter and anchor positions at television stations in Fort Wayne and Terre Haute.  
Prior to the creation of Grow INdiana Media Ventures, Mr. Dick served as senior vice president of the Indianapolis Economic Development Corporation, where he was responsible for a broad range of initiatives, including marketing, communications, advertising and media relations.
Mr. Dick has three times been presented with the state's top honor, the Sagamore of the Wabash, by Governors Kernan, Daniels and Pence. He has also received Ernst and Young's prestigious Entrepreneur of the Year award and been recognized by the Small Business Administration as its Journalist of the Year. Inside INdiana Business with Gerry Dick has received an EMMY five times for best interview/discussion program/series or special.  
Mr. Dick is a native Hoosier, born and raised in the Vermillion County community of Clinton. He is a graduate of Indiana State University, which has recognized his professional accomplishments with its Distinguished Alumni Award.  
He is a member of the board of directors of The International Center and past board member of the Indiana Chamber of Commerce, serves on the Board of Advisors at Indiana University-Purdue University Indianapolis and the Dean's Executive Council at the Scott College of Business at Indiana State University and is a founding member of the Dean's Advisory Council at the Indiana University School of Informatics.  Mr. Dick also serves as chairman of the Scholarship Selection Committee for Vectren Corporation and is an honorary member of the Rotary Club of Indianapolis. 
Mr. Dick is married to the former Roz Redman of Dana, Indiana. Roz and Gerry are residents of Lawrence Township in Indianapolis and have three children.  
Panelists
Panelist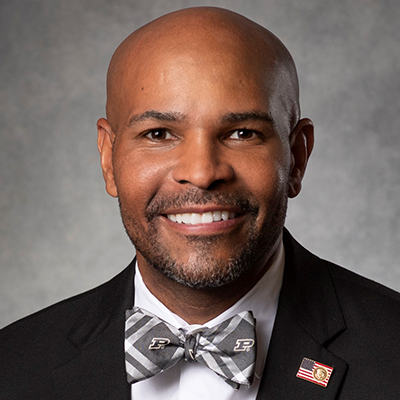 Jerome Adams, MD, MPH, FASA
20th US Surgeon General, WISH-TV Medical Expert, Executive Director of Health Equity
Purdue University
Bio
Dr. Jerome Adams was appointed as a Presidential Fellow and the Executive Director of Purdue's Health Equity Initiatives on October 1, 2021. He is also a Distinguished Professor of Practice in the departments of Pharmacy Practice and Public Health, and a WISH-TV medical expert.
As the 20th U.S. Surgeon General and a prior member of the President's Coronavirus task force, Dr. Adams has been at the forefront of America's most pressing health challenges. A regular communicator via tv, radio, and in print, Dr. Adams is an expert not just in the science, but also in communicating the science to the lay public, and making it relevant to various audiences.
Dr. Adams is a licensed anesthesiologist with a master's degree in public health, and ran the Indiana State Department of Health prior to becoming Surgeon General. In the State Health Commissioner role he managed a $350 million dollar budget and over 1000 employees, and led Indiana's response to Ebola, Zika, and HIV crises. Notably, 
Dr. Adams helped convince the Governor and State Legislature to legalize syringe service programs in the state, and to prioritize $13 million in funding to combat infant mortality. As Surgeon General, Dr. Adams was the operational head of the 6000 person Public Health Service Commissioned Corps, and oversaw responses to 3 back to back category 5 hurricanes, and to a once in a century pandemic.
In addition to his recent COVID19 work, Dr. Adams has partnered with and assisted organizations as they navigate the opioid epidemic, maternal health, rising rates of chronic disease, the impacts of rising suicide rates in our Nation, and how businesses can become better stewards and stakeholders in promoting community health (https://www.hhs.gov/sites/default/files/chep-sgr-business-leaders-digest.pdf).
Panelist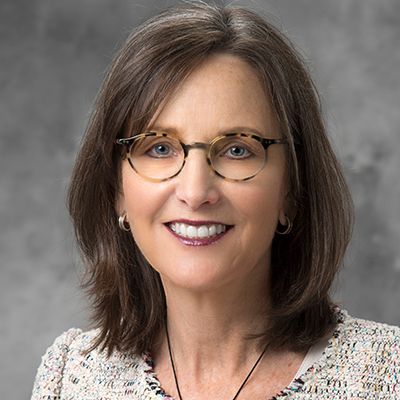 JoAnn Brouillette
Operating Partner
Lewis and Clark Agrifood
Panelist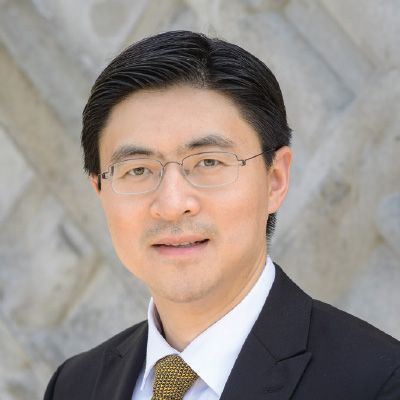 Purdue University
Bio
Mung Chiang is President of Purdue University and Roscoe H. George Distinguished Professor of Electrical and Computer Engineering. From July 2017 to June 2022, he was the John A. Edwardson Dean of the College of Engineering. From April 2021 to December 2022, he was the university's executive vice president for strategic initiatives. He led Purdue Engineering to its first back-to-back top 4 graduate ranking in the U.S. while growing it to be the largest top 10 undergraduate engineering college in the country. Previously, Chiang was the Arthur LeGrand Doty Professor of Electrical Engineering at Princeton University. For his research in wireless networking, Chiang received the Alan T. Waterman Award in 2013, the highest honor to an American researcher under the age of 40 each year, and was elected to the National Academy of Inventors and the Royal Swedish Academy of Engineering Sciences. He received the Distinguished Teaching Award in Engineering at Princeton for developing one of the university's first Massive Open Online Courses that has been taught to over 400,000 people. Most of Chiang's 25 U.S. patents have been licensed and deployed by the communications and networking industry, and he co-founded three startup companies in mobile networks, artificial intelligence, and the Internet of Things. Chiang also served as the Science and Technology Adviser to the U.S. Secretary of State and initiated the U.S. government's tech diplomacy programs.
Panelist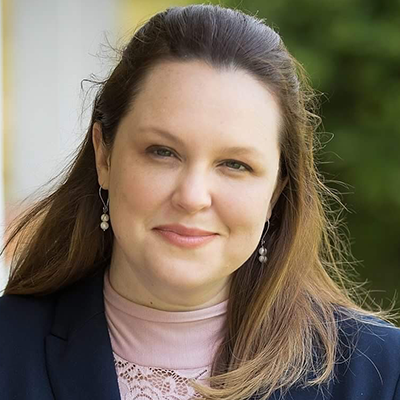 Rachel Hazaray
Deputy General Counsel and Senior Manager of Legal, Compliance and Government Relations
Subaru of Indiana Automotive, Inc.
Bio
Rachel Hazaray joined Subaru of Indiana Automotive (SIA) in 2011, and has had successive promotions during that time, currently serving as Deputy General Counsel and Senior Manager.
In her role, Ms. Hazaray enjoys the opportunity to view SIA's business comprehensively, balancing her risk management roles with considerations of business necessity. She is privileged to work with the teams that lead SIA's renowned Zero Landfill program and sustainability initiatives.
In addition to her responsibilities with SIA, Ms. Hazaray serves as President of the board of the Lafayette Parks Foundation and Vice Chair of Greater Lafayette Commerce. She has degrees from the Indiana University McKinney School of Law and the Indiana University Kelley School of Business.
About Subaru of Indiana Automotive
Subaru of Indiana Automotive (SIA), a subsidiary of Subaru Corp., is the home of North American production for the Ascent, Impreza, Legacy and Outback. SIA employs more than 6,500 associates who build approximately 400,000 vehicles annually and are committed to quality, safety, and environmental stewardship. For more information, visit subaru-sia.com.
Panelist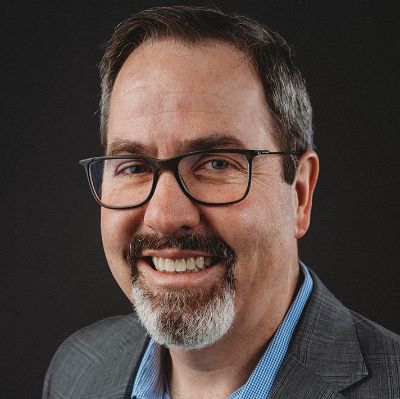 Scott Walker
President and Chief Executive Officer
Greater Lafayette Commerce
Bio
Experience and Expertise:
Scott Walker joined Greater Lafayette Commerce in 2015, and has over 30 years of experience in manufacturing, commercial, and economic development positions. A degreed engineer and Six Sigma Black Belt by training, Scott has a passion for high tech companies and manufacturers, married with a deep admiration for small businesses and their owners, garnered from years of experience as a certified small business counselor and economic gardener.
In his current position, Scott leads Greater Lafayette Commerce's efforts to grow Greater Layette by creating platforms for community engagement in Economic Development, Workforce Development, and Chamber of Commerce initiatives. GLC's overarching goals are 212,000 people by 2026, increasing the Median Household Income beyond the US Median, and attracting projects that create 5,000 new economic base jobs.
Board Appointments:
United Way of Greater Lafayette and the Community Commitment to Education, Lafayette Urban Enterprise Association, and the Economic Development Commission of the City of Lafayette.
Personal:
Scott and his family live in Greater Lafayette. He and Jill, his wife, have a Junior and Sophomore at Purdue University and enjoy many of the cultural and athletic events at Purdue. If not there, he and Jill, his wife an Interior Designer, are often working on improving their 1947 home in Lafayette, or Scott may be in the back garage turning wrenches and getting grease under his fingernails.
Education:
Bachelor of Science in Manufacturing Systems Engineering; Kettering (GMI) Engineering and Management Institute
Master of Business Administration; Michigan State University
Professional Development:
Certified Economic Developer (CEcD), Certified Economic Gardener National Center for Economic Gardening Edward Lowe Foundation, member of the International Economic Development Council; Certified Small Business Counselor, Six Sigma® Black Belt, Karass Negotiation Training, Dale Carnegie Sales Advantage, Fast Track Technology Venture Training.
Contact: linkedin.com/in/scott-walker-5692b22 , email swalker@greaterlafayettecommerce.com
About Greater Lafayette Commerce. Headquartered at 337 Columbia St. in Lafayette, Greater Lafayette Commerce, whose roots go back more than 95 years, is a nonprofit membership organization supported by local businesses, industries and governments. Its Vision is "Greater Lafayette is a vibrant community, where People, Industry, and Businesses come to thrive and be greater." And its Mission is "To Advance Economic and Community Prosperity for a Superior Quality of Life."
Panelist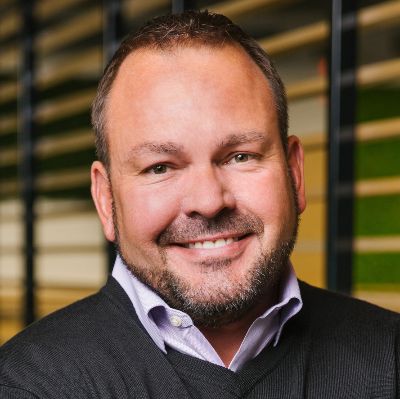 Brent Yeagy
President and Chief Executive Officer Director of the Board
Wabash
Bio
Brent L. Yeagy is an industrial manufacturing leader with more than 20 years of experience in the automotive and commercial transportation industries. Since June 2018, Mr. Yeagy has been responsible for the strategic direction and operations of Wabash in his role as President and Chief Executive Officer.
Before his appointment as President and CEO, Mr. Yeagy was President and Chief Operating Officer from October 2016 to June 2018. Mr. Yeagy joined Wabash in 2003 and held a number of positions with increasing responsibility, including Vice President of Manufacturing, Vice President and General Manager of Commercial Trailer Products, and Senior Vice President – Group President, Commercial Trailer Products.
Prior to Wabash, from 1999 to 2003, Mr. Yeagy held various positions within human resources, environmental engineering and safety management for Delco Remy International. Mr. Yeagy served in various plant engineering roles at Rexnord Corporation from December 1995 through 1999. He also served in the United States Navy from 1991 to 1994.
Mr. Yeagy holds a Bachelor of Science in Environmental Engineering Science and a Master of Science in Safety Engineering from Purdue University, and an MBA in Business Management from Anderson University. He has also attended executive programs at the University of Michigan's Ross School of Business as well as Stanford's Graduate School of Business. Mr. Yeagy is a graduate of the U.S. Navy's Naval Nuclear Power Program and participated in the Navy's Officer Candidate Program.