Engage Central Indiana - Indianapolis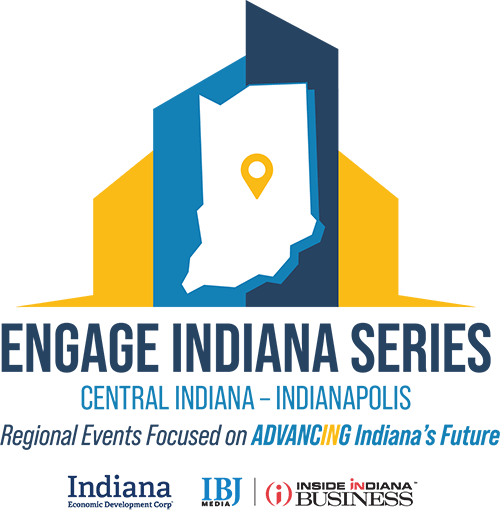 The Engage Indiana Series is a year-long, statewide series of events conducted in partnership with the Indiana Economic Development Corporation and Indiana's Secretary of Commerce.
CONVENE Engage Indiana convenes Indiana's business executives, education and philanthropic leaders and community leaders to discuss how communities are breaking down barriers to partner in building Indiana's future.
CONNECT Each event features a keynote address by IEDC Leadership and a panel of regional leaders moderated by Gerry Dick, host of IBJ Media's Inside INdiana Business television program.
ADVANCE Regional and statewide economic development trends will be highlighted with particular attention on retaining and attracting the jobs of the future. To that end, regional talent development, education, housing, health, and quality of life initiatives will take center stage.
Date:
Wednesday, December 06, 2023
Location:
JW Marriott - Grand Ballroom
Address:
10 South West Street, Indianapolis, IN 46204
Networking:
7:30 am
Program:
8:00 - 10:00 am
Event Registration
Business News Subscribers - Log in to receive your discounted price. Not a subscriber? Subscribe today.
Discount applies to Individual ticket purchase only. Excludes corporate table purchase.
Moderator
Moderator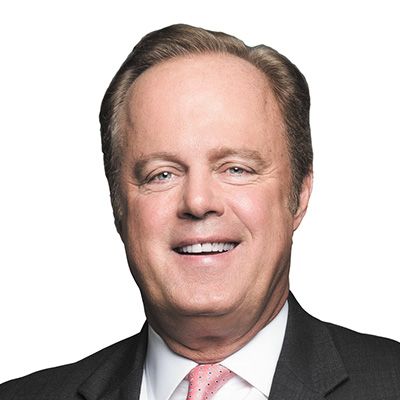 Gerry Dick
Division President
Inside INdiana Business
Bio
In June 2000, broadcast news veteran Gerry Dick and technology entrepreneur Scott A. Jones formed Grow INdiana Media Ventures, LLC, a media company created to deliver Indiana business news and information through multiple media sources. Mr. Dick is president and managing editor of Inside INdiana Business, a division of IBJ Media.  
GIMV properties include the EMMY-award-winning Inside INdiana Business with Gerry Dick, Indiana's most-watched local business television program; InsideIndianaBusiness.com; Inside INdiana Business Radio, The INside Edge Morning Briefing and Midday e-newsletters and a variety of interactive and mobile media products.  
Mr. Dick is also a frequent keynote speaker and moderator on issues related to the Indiana economy and serves as a business analyst for CBS4 & FOX 59 (Indianapolis) and 93.1 WIBC (Indianapolis).
Mr. Dick's broadcast news background includes 14 years as a principal reporter and field anchor at WRTV (ABC) in Indianapolis. While at WRTV, he reported on issues facing communities throughout Indiana and neighboring states. His work received an Emmy nomination for a 1993 series on Indiana companies doing business along the U.S.-Mexico border. He has also held reporter and anchor positions at television stations in Fort Wayne and Terre Haute.  
Prior to the creation of Grow INdiana Media Ventures, Mr. Dick served as senior vice president of the Indianapolis Economic Development Corporation, where he was responsible for a broad range of initiatives, including marketing, communications, advertising and media relations.
Mr. Dick has three times been presented with the state's top honor, the Sagamore of the Wabash, by Governors Kernan, Daniels and Pence. He has also received Ernst and Young's prestigious Entrepreneur of the Year award and been recognized by the Small Business Administration as its Journalist of the Year. Inside INdiana Business with Gerry Dick has received an EMMY five times for best interview/discussion program/series or special.  
Mr. Dick is a native Hoosier, born and raised in the Vermillion County community of Clinton. He is a graduate of Indiana State University, which has recognized his professional accomplishments with its Distinguished Alumni Award.  
He is a member of the board of directors of The International Center and past board member of the Indiana Chamber of Commerce, serves on the Board of Advisors at Indiana University-Purdue University Indianapolis and the Dean's Executive Council at the Scott College of Business at Indiana State University and is a founding member of the Dean's Advisory Council at the Indiana University School of Informatics.  Mr. Dick also serves as chairman of the Scholarship Selection Committee for Vectren Corporation and is an honorary member of the Rotary Club of Indianapolis. 
Mr. Dick is married to the former Roz Redman of Dana, Indiana. Roz and Gerry are residents of Lawrence Township in Indianapolis and have three children.