Grace College Alum Gifts $1.5M for Science Chair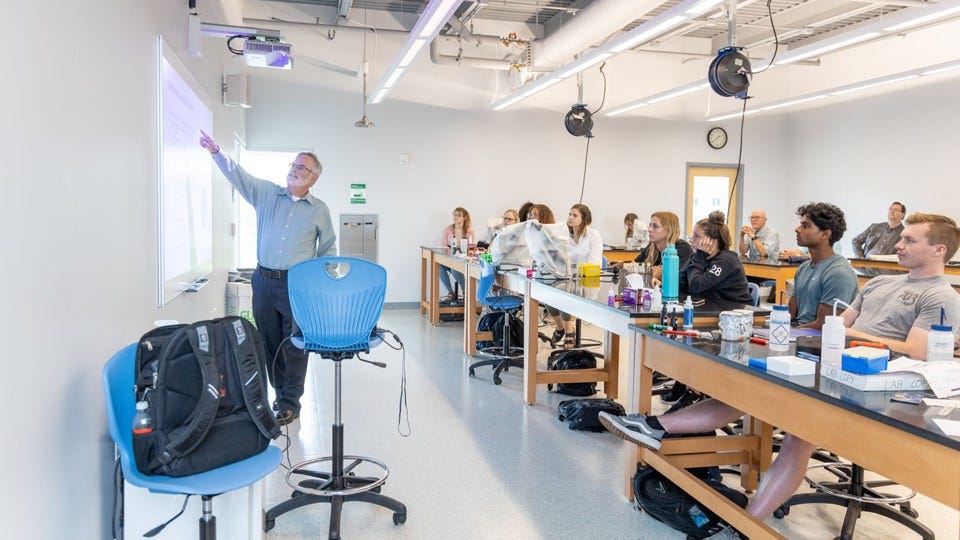 The science program at Grace College in Winona Lake has received a $1.5 million gift to fund an endowed chair. The Christian school in Kosciusko County says it is the first gift of its kind and is designed to help "recruit and retain high-quality science faculty."
The gift comes from 1978 alum Gene Inman who started at Grace as a math major but wanted to transition to chemistry. The school, however, did not offer a chemistry program at the time. The school created one and Inman became the first chemistry major.
"I was encouraged to think about what it meant to be both a scientist and a Christian. I found that my purpose was to be the best scientist I could be, and that has shaped my leadership style to this day," said Inman.
After graduating from Grace, Inman earned a Ph.D. at the University of Florida, which led to a 40-year career in the pharmaceutical industry. He worked for 33 years at Indianapolis-based Eli Lilly and Co.
"As the first chemistry major at Grace, Inman paved a path and set the bar high for the dozens of chemistry majors who followed behind him," said Grace College President Bill Katip. "Through his gift, Inman's legacy will continue to impact our science program. It's our prayer that the endowed chair would enable us to develop and launch many more excellent Christian scientists like Gene in the years to come."
The school says Inman continues to generate impact in his field by consulting, coaching and mentoring, even though he is retired.
Story Continues Below