Fort Wayne, Allen County Present Lofty Plans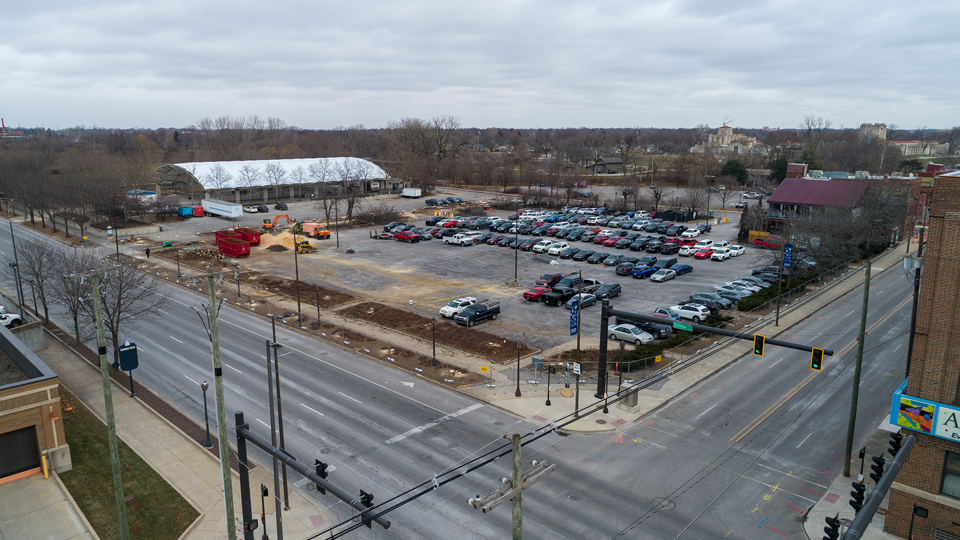 Construction crews have been performing site work this week on The Lofts at Headwaters Park, a six-story, mixed-use development in downtown Fort Wayne. The $67 million project is the latest effort to increase housing in the downtown area, which is a priority for economic development officials. Continued investment in the city's riverfront is an integral part of a 10-year economic development plan unveiled Thursday by Greater Fort Wayne Inc.
In an interview with Inside INdiana Business, GFW Inc. President and Chief Executive Officer John Urbahns said "Allen County Together" charts the course for a decade of growth.
"What we are focused on is building a great community with a high quality of life, a low cost of living, and balanced local and state budgets," said Urbahns. "And that is a [business] pitch that people, especially outside the state of Indiana, like."
Urbahns say it has been 11 years since Allen County conducted a county wide economic development strategy. The last time analysis was conducted was when the country was coming out of the Great Recession, a period when little capital investment was being made.
"And we really entered a phase during the 2010s, and into 2020s, where significant investment was occurring within our community, and our economy was really changing," said Urbahns. "And we said, 'it's time to really to step forward and understand what we're going to do together to continue to move the economy forward and build off that momentum that we have up here.'"
GFW Inc. says one goal of the ACT plan is to attract $1 billion in private investment to Fort Wayne's riverfront by the end of 2031. The city is well on its way.
The first phase included the opening of Promenade Park, a city-owned park that opened in 2019. Since then, the city has witnessed the construction of The Landing, a mixed-used development offering residential, retail and restaurant space.
Last February, developers broke ground on The Riverfront at Promenade Park, an $87 million mixed-use project.
Now, work begins on The Lofts at Headwaters Park. Both projects are under development by Indianapolis-based Barrett & Stokely.
"I think when we made decisions back in the early 2000s, to start investing in ourselves, and doing things like [minor league baseball park] Parkview Field and the river front and Electric Works, that turned the corner," explained Urbahns. "People saw that we were investing in ourselves. Those investments have led to a billion dollars' worth of investment downtown in the last decade."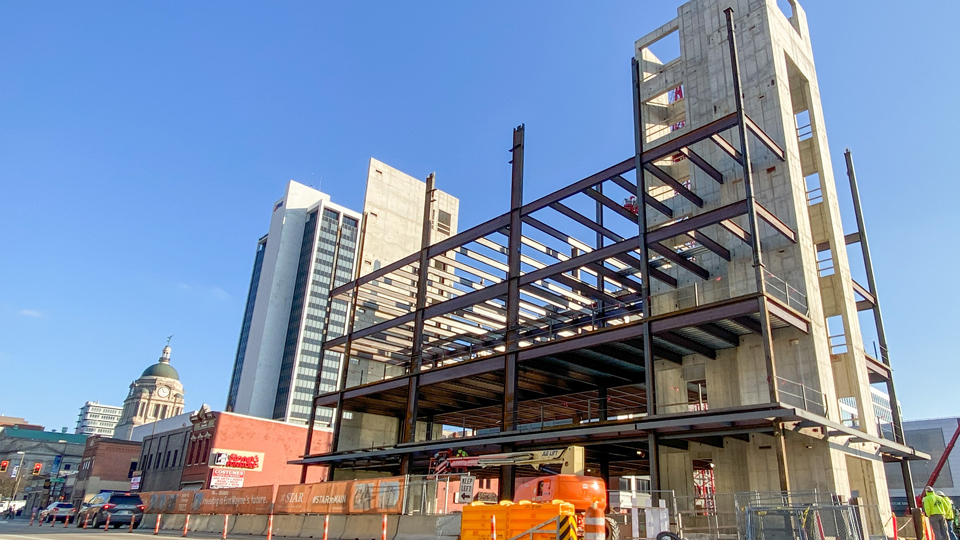 The action plan looks to grow investment in southeast Fort Wayne, an area that has missed out on much of the capital investment enjoyed by other parts of the community. Urbahns says closing the disparity gap is a key goal of the action plan.
"We wanted to look at economic equity and access to the entire community, all parts of the county. Southeast Fort Wayne has some great assets to build off of," said Urbahns. "We really wanted to drive some focus to that area… making sure we have the infrastructure in place, that we've got the land and and facilities ready to capitalize on job growth."
Goals include seeking $100 million in capital investments for southeast Fort Wayne by the end of 2026, helping lead to the creation of 2,500 net new jobs by the end of the decade in that area of the city.
The action plan also looks to create incentives and financial support for Allen County's entrepreneurial ecosystem by launching a $10-million venture fund and accelerator by the end of 2026. The goal is to grow the venture fund to $25 million by the end of 2031.
"If we're going to drive our community forward, we need to keep raising the bar—and that's what ACT does. It challenges us to build a community with expanded, equitable opportunities for individuals and families to live their best lives here," said Ellen Cutter, GFW Inc. vice president of economic development. "Now we've got to do the work to make these projects a reality. We know it won't always be easy, but if we work together, we can create a better future in Allen County."
The consulting team that helped developed the action plan conducted 20 roundtables and dozens of individual interviews to gather information and ideas from more than 200 local stakeholders.
Click here to view the action plan.
Story Continues Below